Inside Sarah Jessica Parker's New Career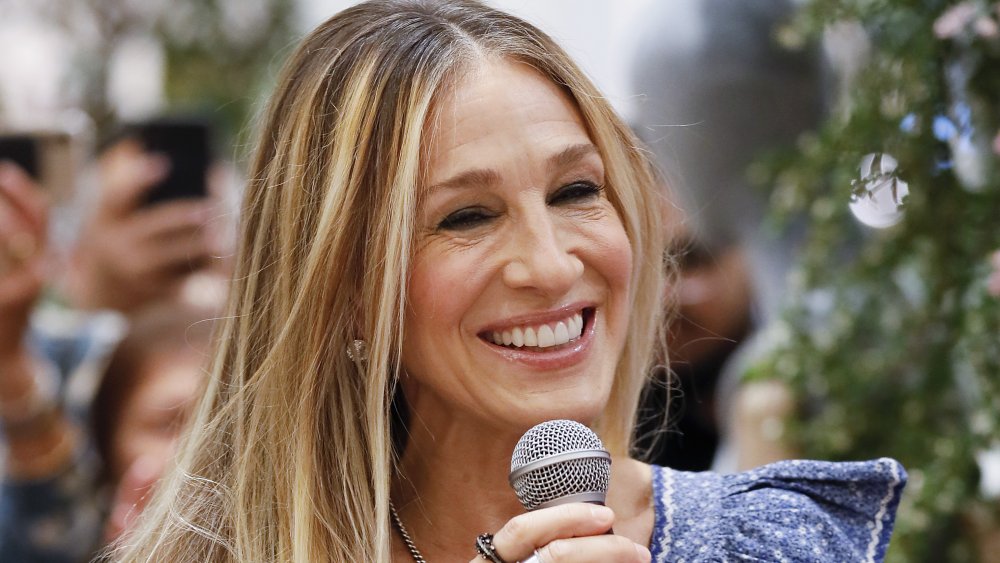 Hanna Lassen/Getty Images
Actress Sarah Jessica Parker opened doors for on-screen discussion of female sexuality and the intimate details behind female friendships with her role as Carrie Bradshaw in HBO's Sex and the City. Yet, arguably, her character Carrie's most well-known attribute wasn't her sex column or her three single friends. It wasn't Mr. Big, Aiden Shaw, or her countless other boyfriends. It was her closet.
SATC's biggest fans remember how much Carrie liked her money right where she could see it — hanging in her closet. However, that eventually led to Carrie's desperate need for money to hold tight to her Manhattan apartment and the realization that she had spent $40,000 on shoes in her lifetime. Parker once admitted that she has "95 percent" of her beloved SATC character's clothing archived. "I have it all," Parker said during an interview at New York's Vulture Festival (via Hello Magazine). "I don't touch it or wear it, but all of that is really meaningful."
Yet, despite the star's decades-long career as the star of memorable film favorites like Failure to Launch and Hocus Pocus, Parker may now be taking a page out of Carrie Bradshaw's playbook (or should we say column?) and breathing new life into her own shoe obsession.
Sarah Jessica Parker's running her own shoe store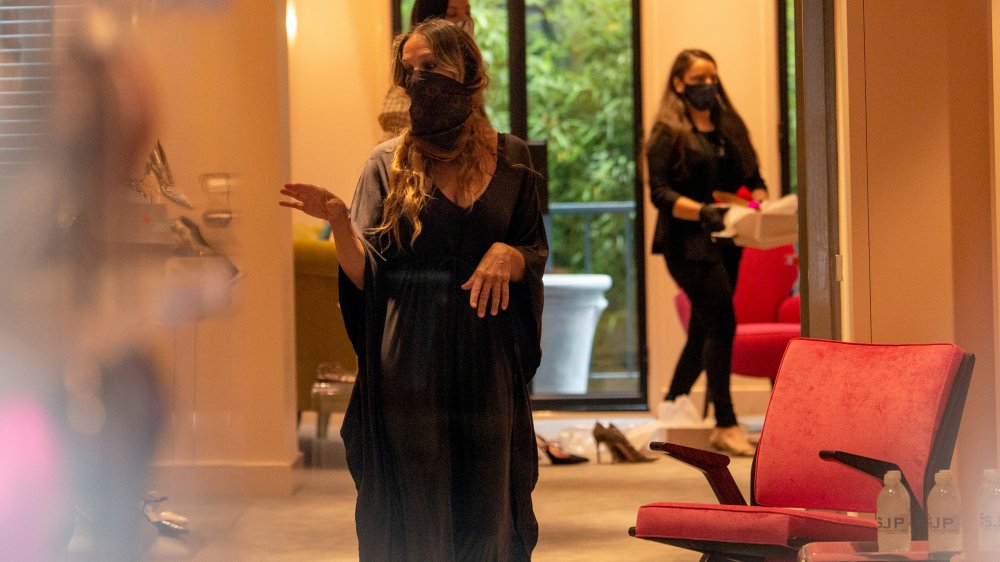 Alexi Rosenfeld/Getty Images
New York City's favorite fictional sex columnist Carrie Bradshaw inspired many young girls who dreamed of moving to New York, becoming a writer, and falling in love. So how did the Sex and the City character influence the actress who played her? Well, for Sarah Jessica Parker, Carrie's love for shoes really stuck with her. "I'm privileged that I played her," Parker told Glamour in 2014. "I was exposed to so many beautiful shoes and to how they're made. That role really cemented my love."
With the notion that women are "all different sizes and shapes and ethnic backgrounds and colors" and "have different needs and different desires and different fantasies" in mind (per PopSugar), Parker launched her own line of shoes, SJP by Sarah Jessica Parker, in 2014. The brand now consists of numerous storefronts across the globe — from Las Vegas and Washington D.C., to Dubai and Abu Dhabi. And, with two storefronts in NYC, shoppers just might run into Parker herself.
In July 2020, Parker opened SJP by Sarah Jessica Parker's flagship location in midtown Manhattan. Among the store's colorful furniture and plentiful shoes, fans might encounter the actress herself, as Parker's been seen greeting customers and helping them shop for shoes. Can you imagine shoe shopping with Carrie Bradshaw? A Sex and the City fan's dream come true!