The Actress You Didn't Realize Josh Groban Dated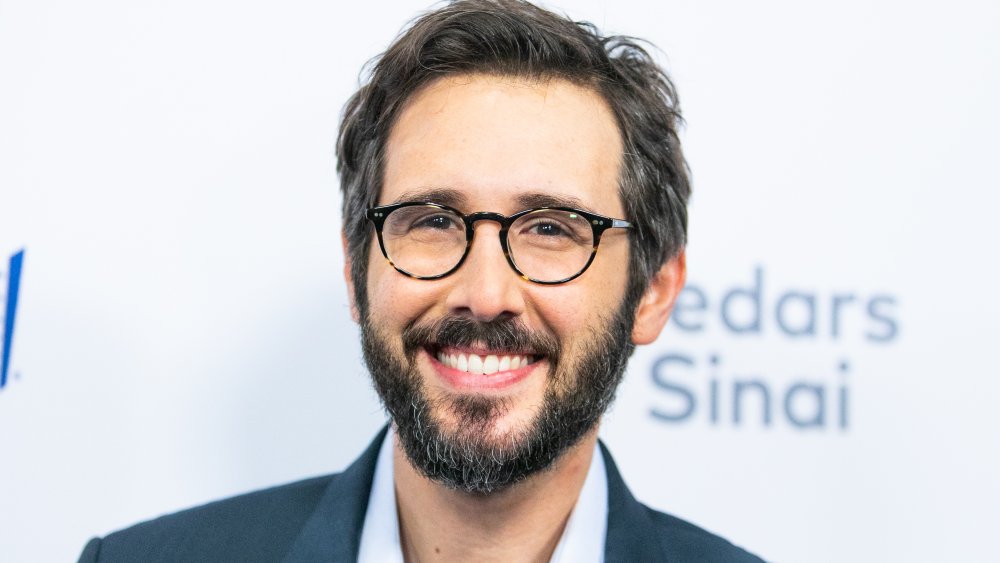 John Wolfsohn/Getty Images
Thanks to that gorgeous range and angelic voice, singer Josh Groban continues to dominate the Billboard charts. According to his official bio, the multi-platinum baritone has sold over 30 million albums during his decades in the music industry. He's released duets with Andrea Bocelli, Sarah McLachlan, Jennifer Nettles, and other notable greats. He also starred in the Broadway hit Natasha, Pierre & The Great Comet of 1812 and has appeared in movies and TV shows, including Crazy, Stupid, Love and It's Always Sunny in Philadelphia. (After all, who could forget how much Sweet Dee loved Groban?)
Over the years, Groban has dated some major celebrities. According to Us Weekly, Groban dated Katy Perry in early 2009, but the couple split up in a remarkably amicable way. He also dated 2 Broke Girls actress Kat Dennings from 2014 to 2016, according to People. Meanwhile, Groban is currently dating Anger Management actress Schuyler Helford. According to Distractify, they showed up as a couple at the 2018 Tony Awards and have been together ever since.
But there's one past relationship of Groban's that often gets forgotten and you'll be amazed at who our honey-tongued singer once dated.
Josh Groban was 'madly in love' with January Jones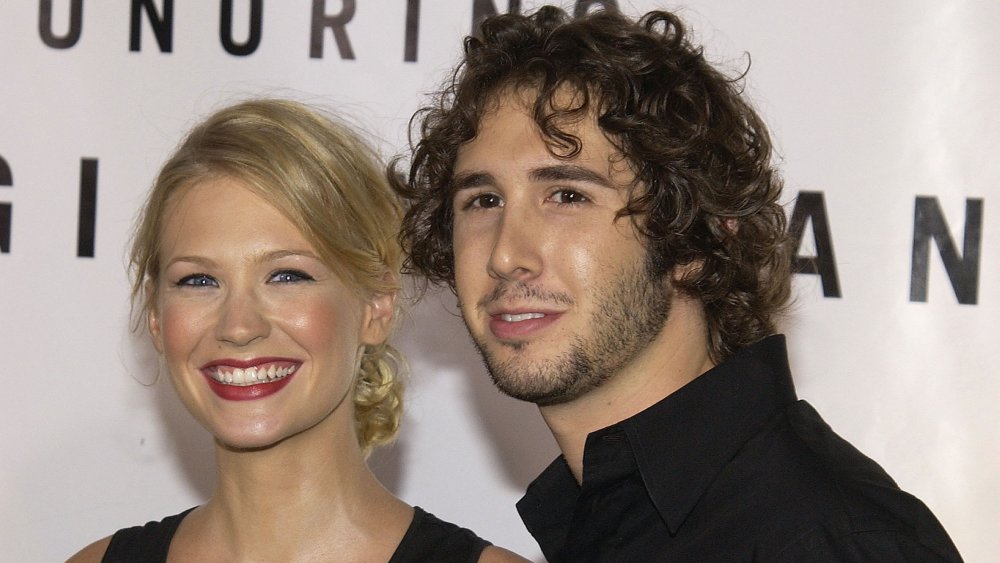 Vince Bucci/Getty Images
Josh Groban dated Mad Men star January Jones from 2003 to 2006, according to Distractify. At the time, Jones had been Groban's longest relationship, and after their breakup, the singer spoke to Details magazine about their love. "We dated for about two-and-a-half years, and we were madly in love," Groban said (via E! News). "It was definitely my longest relationship." Groban added, "I'd love to get into another serious relationship. I am a real romantic at heart." According to Distractify, they remained amicable after their breakup.
For her own part, Jones went on to have a son, Xander, and kept the paternity of her son private. In an interview with Net-a-Porter's The Edit, Jones said (via Us Weekly), "It's just not something the public needs to know. I don't divulge my sexual preferences. There are parts of your life — no matter what your job — that should remain private."
So it's clear that Jones likes to keep things private! But in terms of her romantic history, how could we forget that Groban and Jones had such a passionate relationship?