Details You Didn't Know About Fantasia Barrino's Brothers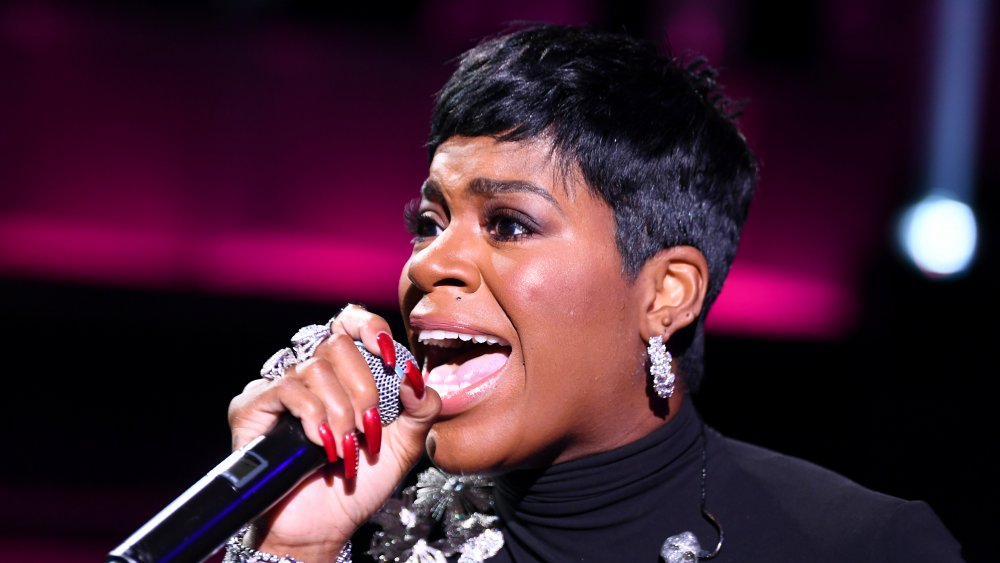 Dave Kotinsky/Getty Images
Fantasia Barrino rocketed to fame in 2004 after being crowned an American Idol winner at just 19. Beloved by everyone on the show — even Simon Cowell — the teenage singer suddenly became one of the most famous women in America. Since her win, Fantasia has topped charts, starred on Broadway, and snagged a Grammy. However, the artist has received nearly as much attention for her personal life as her many achievements.
Her younger years weren't easy: Fantasia reportedly dropped out of high school after being sexually assaulted by a classmate. She also had her first child at 17 and revealed in her 2005 memoir, Life Is Not A Fairy Tale, that she was functionally illiterate. The memoir — in which she also described growing up in poverty in North Carolina — was later made into a Lifetime movie starring Fantasia. The film was the subject of a lawsuit from her father, Joseph Barrino, who claimed the contents were false. Apparently Joseph took particular issue with the claim that his "children's musical careers were more important than their education," per CBS News.
But while Fantasia's story is well-known, the details about her brothers are less widely known. Here are their stories.
Fantasia Barrino's brother Xavier almost died in 2017
Xavier Barrino, Fantasia Barrino's younger brother, nearly died in a motorcycle accident in 2017, per Amo Mama. Not only was Xavier lucky to be alive after the accident, but doctors told him he would struggle to ever walk again. What followed was an intense and long bout of physical therapy and rehabilitation.
Fantasia revealed in 2018 that while her brother hadn't been able to walk again yet, he was standing, per Entertainment Tonight. At a concert in 2019, she announced that her brother would be "walking again soon." Xavier also shared his updates on his Instagram page, eventually walking with crutches. In May 2020, he posted his first photo of himself standing without any aid since the accident.
In October 2019, Fantasia shared with ESSENCE that the accident changed her brother's whole outlook on life. While the accident was terrible, Fantasia admitted she's glad it happened because, if it hadn't, "I believe my little brother probably would have killed himself." Her brother has been pursuing a musical career as well, and Fantasia said she has been very blunt with him: "I'm not going to give you anything. You've got to put the work in just like I did."
While his music career has not taken off the way that Fantasia's has, his battle to relearn how to walk is certainly a testament to Xavier's work ethic.
Tragedy struck Fantasia Barrino's brother Ricco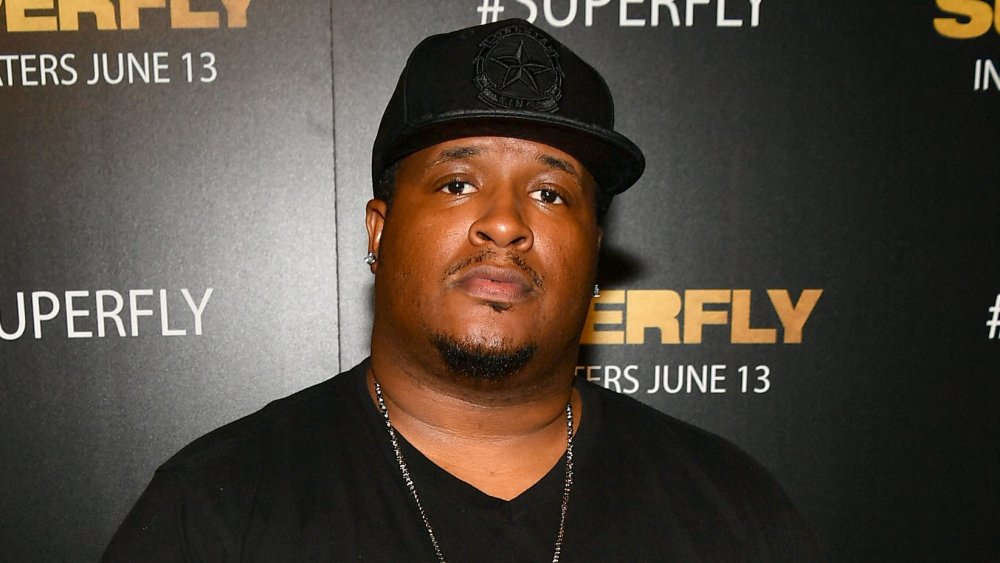 Paras Griffin/Getty Images
Ricco Barrino, Fantasia Barrino's other brother, has also had some success in the music industry. His first single, "Bubble Gum," was released in 2006 and became locally successful in North Carolina. Ricco went on to collaborate with his sister Fantasia, as well as the rappers T.I. and Young Dolph. He's released music fairly consistently since his debut.
Life changed for Ricco and his whole family in February 2018. That's when his 18-year-old son Tyquan Vonricco Washington was shot and killed. It was a shocking, senseless tragedy that the family struggled to deal with. Ricco shared an emotional Instagram post in tribute to his son, writing, "As I write this letter with tears streaming down my face I want you to know that I showed you tough love because I knew you were something special... I knew you were special when you came out the womb."
Ricco still performs regularly and carries the memory of his son with him. He shared another post in the weeks following Tyquan's death, saying, "There's no way I can quit now [no] way I can put it down now and walk away." Although something as devastating as this can never be fully overcome, Tyquan continues to inspire Ricco and his art.