Why Wendy Williams Isn't A Fan Of Ellen DeGeneres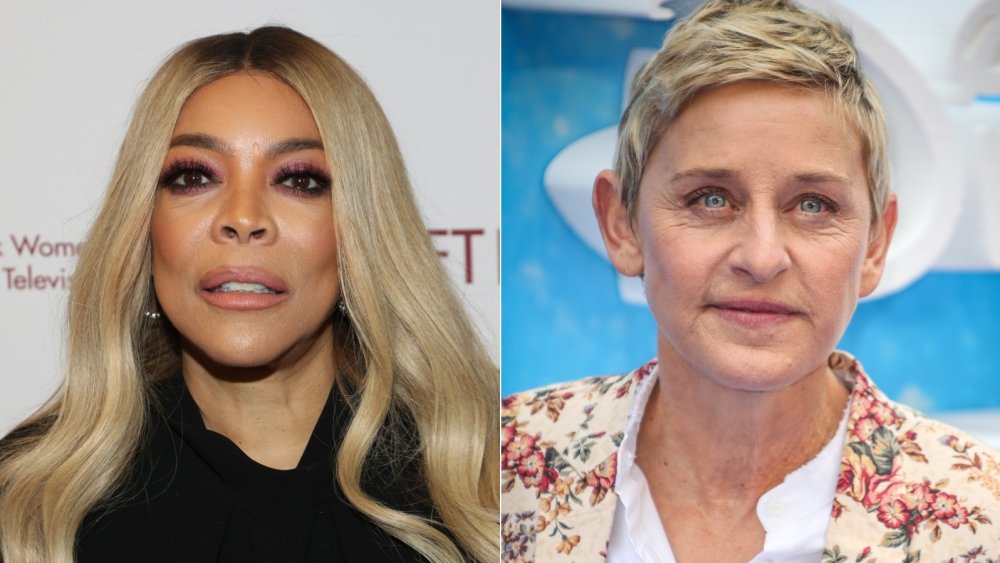 Manny Carabel, David M. Benett/Getty Images
Wendy Williams and Ellen DeGeneres are no strangers to controversy. Despite building a brand centered around kindness, DeGeneres has faced quite a bit of public scrutiny following reports of a toxic work environment at The Ellen DeGeneres Show, which emerged in 2020 after 17 seasons on the air. On the other hand, over the years, Williams has landed herself in hot water countless times for saying exactly what she is thinking — even if it makes her more enemies than friends. 
While these two reigning queens of daytime may seem like they have some things in common, it doesn't mean that the two get along very well. In 2019, Williams competed against DeGeneres directly when both of their shows were nominated for best Daytime Talk Show at the People's Choice Awards. After DeGeneres won for the second year in a row, Williams thew some shade on The Wendy Williams Show. "Congratulations Ellen, you won again," Williams said (via Radar Online). "She's the people's choice... alright."
Although that occasion points to some issues between the two, the beef between these two daytime titans seems to go much further back.
Did Wendy Williams ambush Portia De Rossi?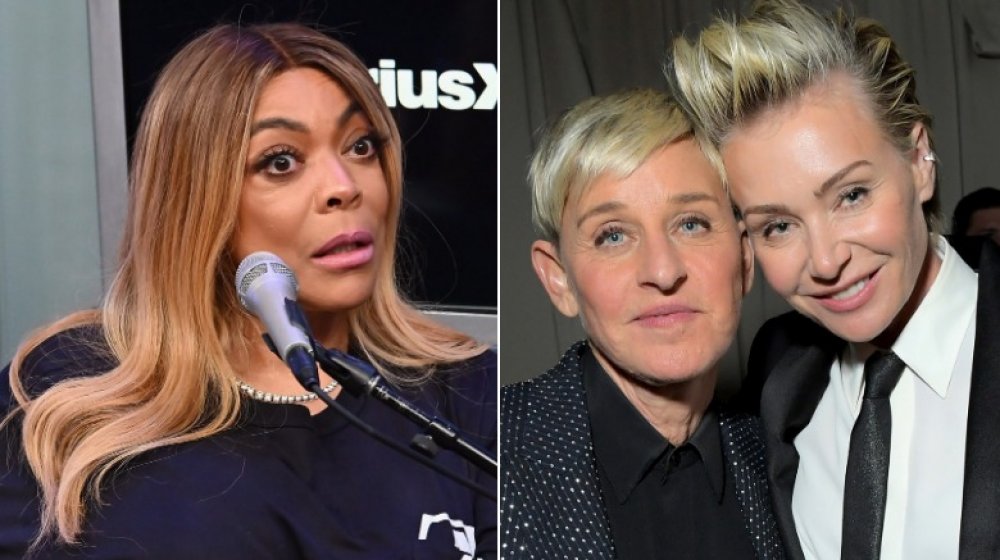 Astrid Stawiarz, Charley Gallay/Getty Images
In 2004, Portia De Rossi was enjoying the success of the then-new, now-classic sitcom Arrested Development. On the red carpet of the now-defunct VH1 Big Awards, Wendy Williams caught De Rossi off guard. "The last time that I saw you, before Arrested Development," Williams started, "[was in] a back alley, making out with your girlfriend." Seemingly uncomfortable with the statement, De Rossi sighed before walking away without answering.
When she first met DeGeneres, De Rossi was dating director Francesca Gregorini, according to E! News. That being said, there were certainly rumors swirling around Hollywood about her sexual orientation, as De Rossi declined to discuss her relationship or her orientation. (She wouldn't publicly talk about coming out until 2005, per Harper's Bazaar.)
Williams' question wasn't the only memorable part of De Rossi's night, however, as it was also the night she connected with DeGeneres. While they had previously met for the first time back in 2000, per Harper's Bazaar, that night DeGeneres — who was at the award show to present an award to Donald Trump — hit it off with De Rossi. In fact, the two reportedly left the awards together. For better and for worse, it seems that it was likely a night neither of them will ever forget.
Wendy Williams' appearances on 'The Ellen DeGeneres Show' have been... awkward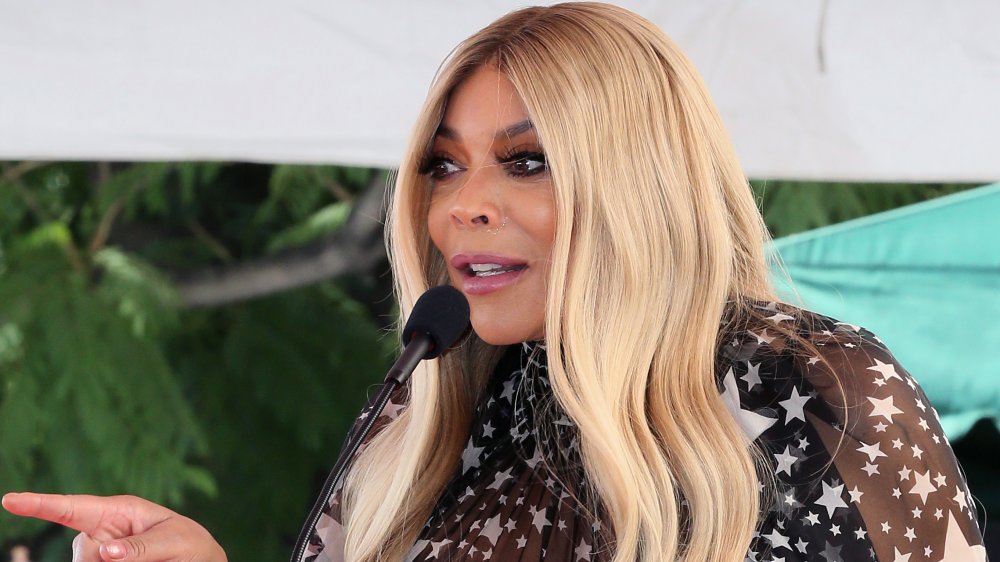 David Livingston/Getty Images
As of this writing, Wendy Williams has appeared on The Ellen DeGeneres Show two times, and both times, the conversations between Williams and Ellen DeGeneres have been less than ideal. The first time was in 2013 when the two hosts discussed the upcoming arrival of Kim Kardashian and Kanye West's first child. Williams said she expected Kardashian to end up a "single mom," which seemingly annoyed DeGeneres. 
Later in the interview, Williams brought up her PETA campaign and mentioned Degeneres' veganism. Wendy asked, "How do you live without bacon?" to which DeGeneres coolly replied, "Because I think pigs are smart animals." It's also worth noting that the interview started with DeGeneres asking Williams if she had always been "so outspoken," so there's that.
Williams' second time on the show didn't seem to go any smoother than the first. During her second appearance on the show, Williams played a friendly game of Heads Up, DeGeneres' guessing game. When Williams had to describe Justin Bieber to DeGeneres, she said, "Some people say that he looks like you." Admittedly, it was pretty funny, and the audience seemed to agree. "They say it in a good way!" Williams clarified. DeGeneres seemed less than thrilled, but brushed it off. "I don't mind that. He's adorable." Needless to say, these two probably aren't looking to be on each other's shows anytime soon.