The Sad Truth About Jane Fonda's Eating Disorder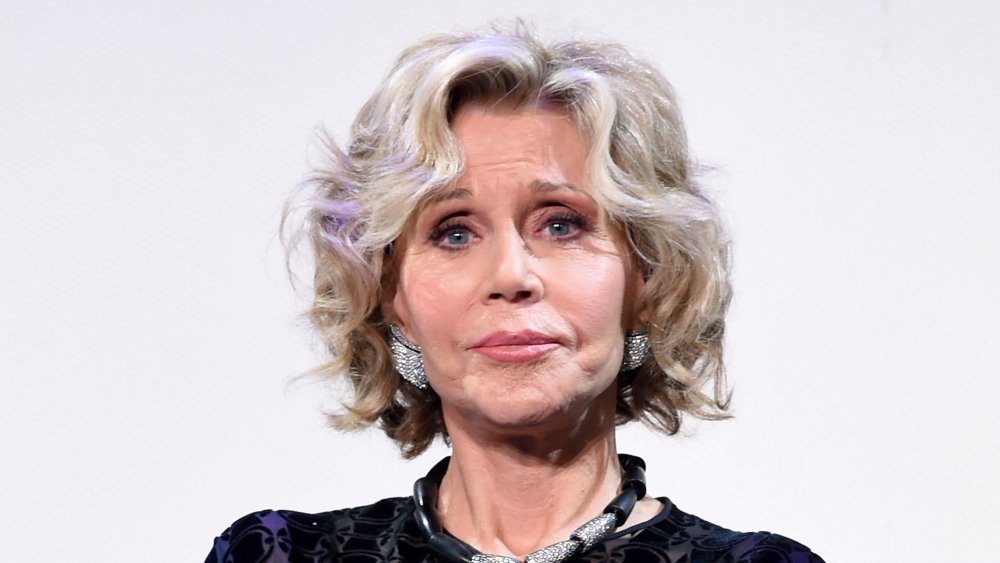 Kevin Winter/Getty Images
Jane Fonda is an icon, and not just for any one thing. Sure, there's her acting, which has won her two Academy Awards. There's also her activism, as Fonda has spent over 50 years fighting for feminism, civil rights, as well as environmental and anti-war causes. She's also a style and fitness icon who revolutionized at-home workouts with her Jane Fonda's Workout videos in the 1980s. But while Fonda's image is an instantly-recognizable one, it has brought its fair share of difficulty as well. 
The daughter of the legendary actor Henry Fonda, Jane grew up in the limelight. Although undeniably helpful for her future career, it was also incredibly challenging. "I didn't have much parenting," the actor reflected in a September 2020 interview with The New York Times. Her father worked a lot, and her mother, the socialite Frances Ford Seymour, died by suicide in a psychiatric facility when Jane was just 12. Fonda also dealt with an eating disorder around this time, an issue she said was exacerbated by her father. Here's what Fonda had to say about the situation. 
Jane Fonda says her father Henry 'had issues'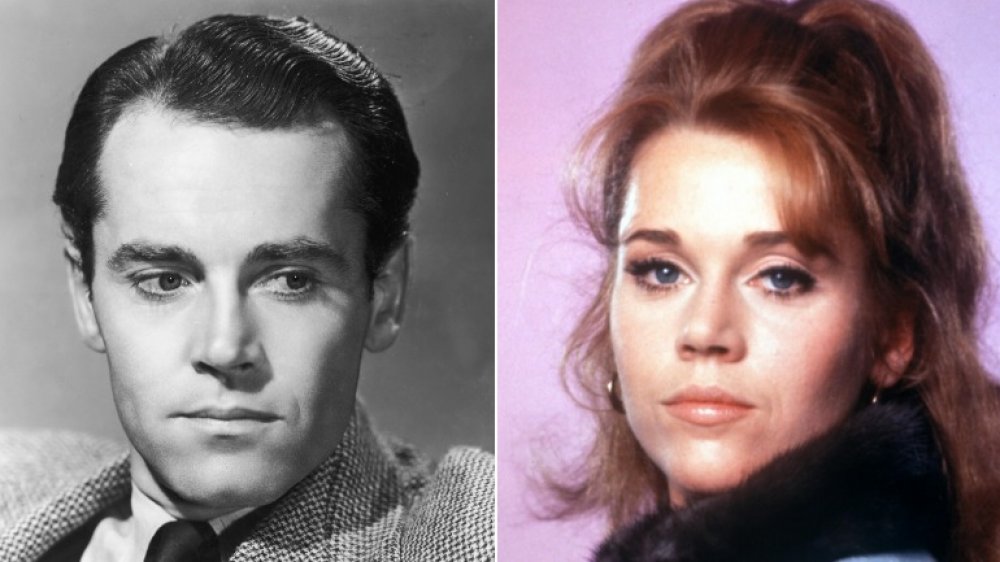 Shannon Finney/Getty Images
Before Jane Fonda was the original fitness guru, she was a teenager growing up Hollywood and struggling with her body image. The issues began during her time at boarding school when she started purging — the act of self-induced vomiting or misuse of laxatives to rid the body of recently eaten food, according to Verywell Mind. She said in the 2018 documentary, Jane Fonda in Five Acts, that there were days when she would try to survive off only a soft-boiled egg and spinach, as The New York Times noted.
Fonda revealed in multiple essays and a memoir that her father, Henry Fonda (pictured left), criticized her already-thin build when she was in high school, writing for Lenny, "My father would send my stepmother to tell me to lose weight and wear longer skirts." When asked by the NYT what prompted him to treat her this way, Fonda replied, "he had issues," maintaining her privacy. She also said she battled anorexia, but was careful never to drop below 112 pounds, about 15 pounds less than her weight when not filming the Netflix series, Grace and Frankie.
Though Fonda admits to having fillers, she said she mostly maintains her current figure with a healthy diet and exercise. Fonda is refreshingly frank about her situation, telling the NYT about potentially getting more plastic surgery, "I'm almost 83 years old. I mean, enough already." Though she battled demons in the past, Jane Fonda is right at home in her own body today.
If you or someone you know is struggling with an eating disorder, please contact the National Eating Disorder Association's Helpline at 1-800-931-2237 or chat with one of their helpline volunteers on NEDA's website.
If you or someone you know is having suicidal thoughts, please call the National Suicide Prevention Lifeline at 1-800-273-TALK (8255) or text HOME to the Crisis Text Line at 741741.