What Jessica Lange Looked Like When She Was Younger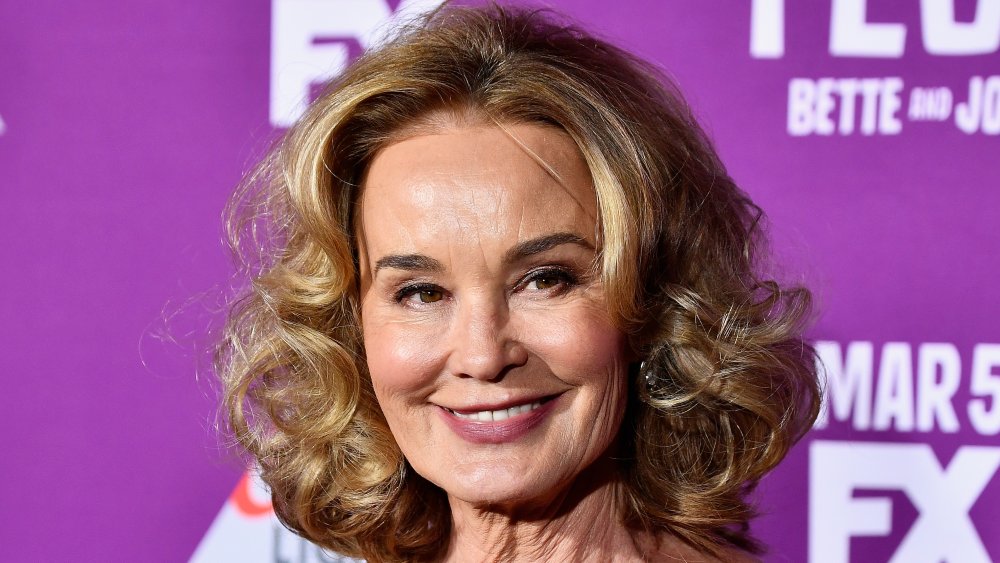 Frazer Harrison/Getty Images
Legendary actor Jessica Lange's career took off when she got cast as the lead in the 1976 blockbuster King Kong. Well, it took off in theory. While the film was (no pun intended) a monster at the box office for its time, grossing a then-impressive $52 million, it negatively typecast Lange — some critics couldn't see more than a former model who was scantily clad and in distress throughout much of the film. "The film makers have turned a conventional heroine into a pseudo-Marilyn Monroe character who seems less dizzy than certifiably daft, aggressively unpleasant and out of place," The New York Times wrote. Ouch!
It reportedly took years for another director to give Lange a chance, but Bob Fosse finally did, casting Lange in All That Jazz, and from there, her career really took off. According to The Hollywood Reporter, she's one of the most Oscar-nominated actors of all time, earning six nods to date and one win for her role in the cross-dressing 1983 comedy Tootsie, opposite Dustin Hoffman. To put it simply: Lange is an icon, and she's still in the spotlight.
Lange has joined famed screenwriter Ryan Murphy's posse in a big way. She's stolen the show in multiple American Horror Story seasons, and she did the same in Feud, the 2017 anthology about the real-life battle between Joan Crawford and Bette Davis. But what was Lange like before nabbing those credits? Let's take a look back at what the star looked like way back in the day.
Jessica Lange started out as a model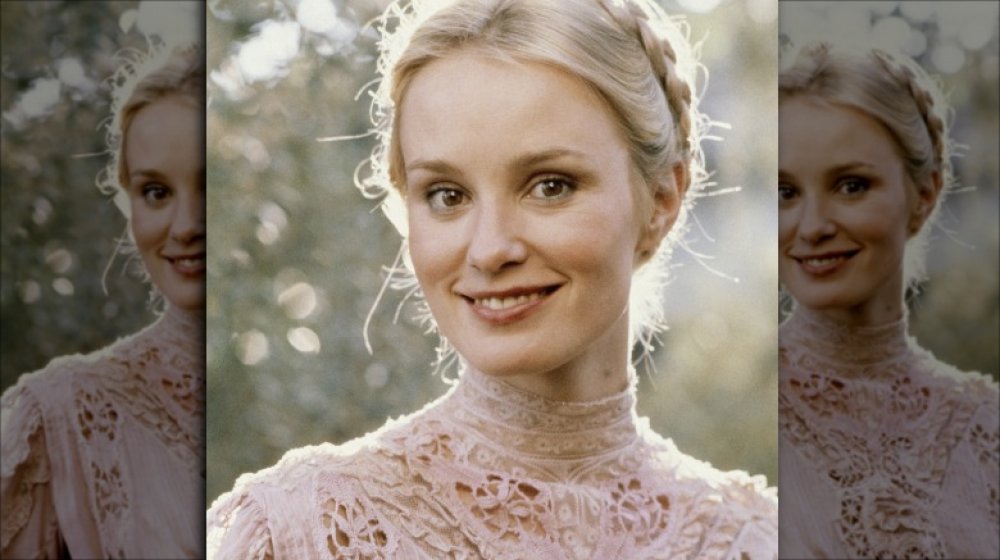 Fox Photos/Hulton Archive/Getty Images
Jessica Lange is still gorgeous in her seventies, so it's no surprise that she was a sheer Hollywood beauty in her early days too. Pictured above is a 1982 photo of the star portraying old school actor Frances Farmer in the film, Frances. With a glowing smile and stunning blonde tresses, it's no wonder Lange started her showbiz career as a model. According to The Hollywood Reporter, she was still a working model when cast in King Kong, reportedly nabbing the role over legends such as Meryl Streep and Goldie Hawn. 
But did Lange almost start a "feud" of her own? On the 2014 red carpet for American Horror Story: Freak Show, she seemingly snubbed fellow actor Lea Michele in front of a horde of cameras. Yup, the legendary Lange passed right in front of Michele mid-pose and completely ignored the younger star's warm hello. While no statement was issued from Lange, and the moment has since blown over, the press had a lot of fun whipping up stories about the awkward encounter. As USA Today reported at the time, red carpets are famously hectic, and Lange may have simply missed the Glee star's greeting. But hey, when you're a living legend, you can greet — or not greet — whomever you want.