The Untold Truth Of Novak Djokovic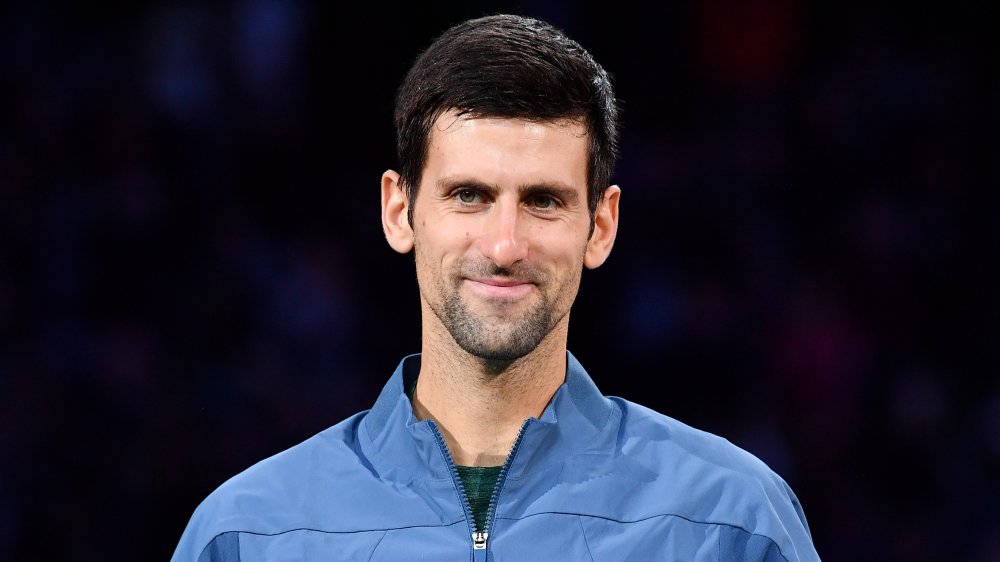 Justin Setterfield/Getty Images
Love him or hate him, Novak Djokovic has easily become one of the most divisive figures in professional tennis. While the Serbian-born pro began playing competitively at the tender age of four, he has since racked up an impressive 17 Grand Slam wins and he's widely considered one of the best players ever to grace the court. In fact, when it comes to the 2020 Men's Tennis ATP Rankings, Djokovic currently ranks No. 1 (per ESPN).
But along with serving wins, Djokovic has also courted his fair share of controversy. In 2020, when many tennis matches were canceled due to the COVID-19 pandemic, Djokovic formed a Serbian-based tournament without enforcing social distancing regulations. To the surprise of exactly nobody, nearly everyone involved in the competition tested positive for COVID-19 within days of the event (per the New York Times). "We tried to do something with the right intentions," Djokovic said of the Adria Tour. "Yes, there were some steps that could have been done differently, of course, but am I going to be then forever blamed for doing a mistake? ... I know that the intentions were right and correct, and if I had the chance ... I would do it again."
Djokovic sparked even more backlash for his criticisms of pay equality in the professional circuit, which didn't exactly endear him to many tennis fans and, of course, the star's infamously nasty temper often only makes matters worse. Here's everything you need to know about tennis' bad boy.
Novak Djokovic has a bad temper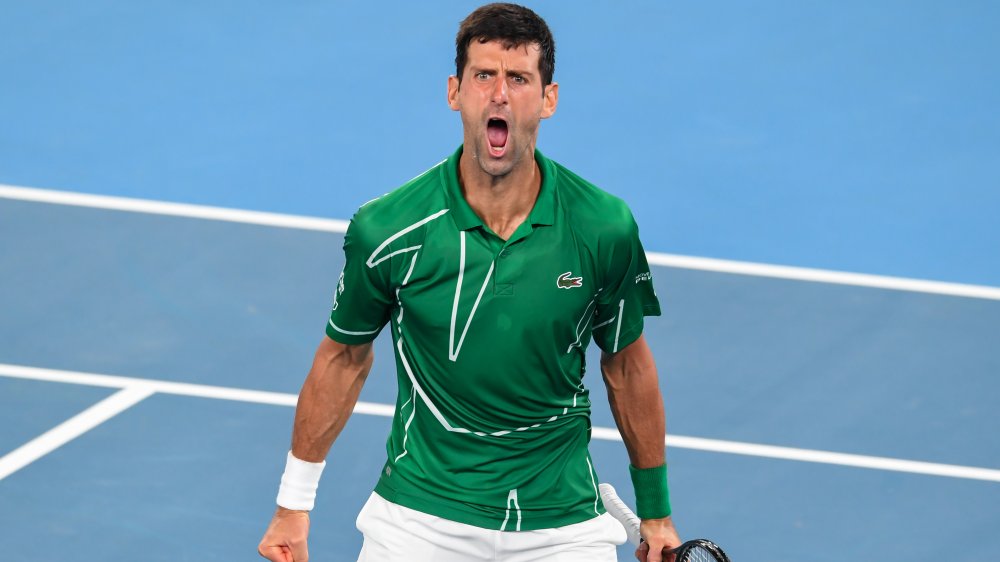 James D. Morgan/Getty Images
As one of the best players in history, Novak Djokovic has a temper to match his ego and, at the 2020 U.S. Open, Djokovic pushed things too far. Though widely considered one of the best players in history, Djokovic was one win away from eclipsing player Rafael Nadal and three away from surpassing long-time rival Roger Federer. However, things came to a halt when Djokovic broke against Pablo Carreño Busta and, in a fit of anger, whacked the ball backward. Unfortunately, the rogue ball didn't go spinning off as Djokovic no doubt intended. Instead, he hit the nearby line judge in the throat, per The Guardian.
Although the judge, Laura Clark, wasn't seriously injured, Djokovic was in a world of trouble, as he faced disqualification and numerous other penalties. But, according to the Daily Mail, his plea for leniency went unheard. "She doesn't have to go to the hospital for this," he reportedly said. "You're going to choose a default in this situation?"
Djokovic later offered an apology via Instagram. "This whole situation has left me really sad and empty," he wrote, adding that he would turn the disqualification into a lesson for growth. But it was too-little-too-late for the ill-tempered pro. Djokovic was defaulted — tennis-speak for disqualified — stripped of the $250,000 prize money he'd earned throughout the U.S. Open thus far, fined an additional $10,000 for "unsportsmanlike conduct," and lost any rankings he'd attained during the tournament (per the New York Times).
Novak Djokovic isn't a feminist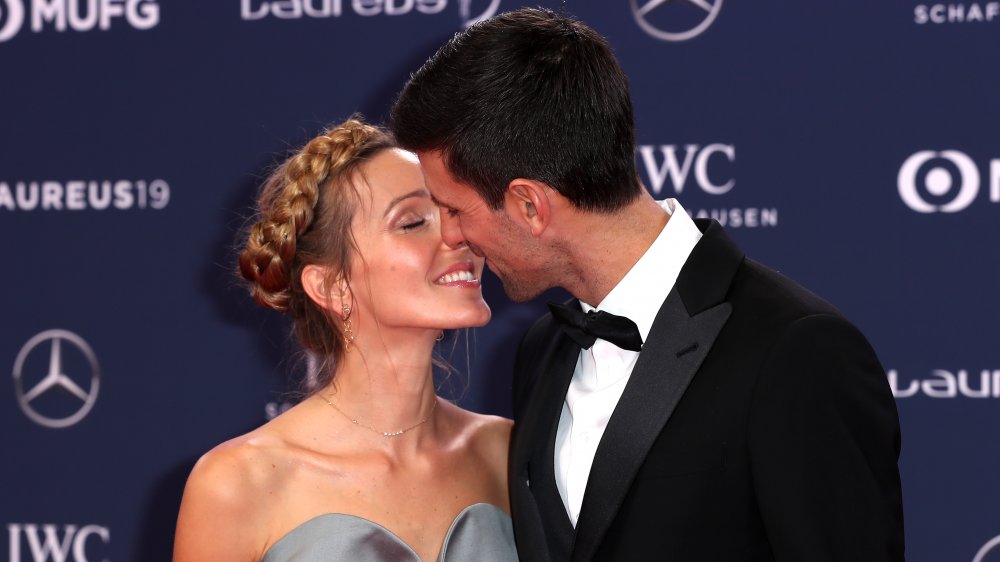 Boris Streubel/Getty Images
Novak Djokovic caused yet another scandal in 2016 when he agreed with Raymond Moore, the former CEO of the Paribas Open, that female tennis players should not be awarded as much prize money as male players. According to The Guardian, when asked for his thoughts, Djokovic responded: "Obviously it's a very delicate situation," he said, before adding that because men attract more viewers they should be paid more than women.
Djokovic also insisted that this was not a "women vs. men" debate and that he is, in fact, very much a fan of women's tennis. "Their bodies are much different to men's bodies," he explained. "They have to go through a lot of different things that we don't have to go through. You know, the hormones and different stuff." While 23-time Grand Slam winner Serena Williams was quick to point out that "the women's final at the U.S. Open sold out well before the men" (per NPR), Djokovic doubled down on his stance in 2020 when he and other top male tennis professionals announced their plans to develop an all-male players' association in an effort to amplify their voices (per the New York Times). Female pros, as you might've guessed, aren't welcome to join.
However, Djokovic insists that he's not sexist. According to ESPN, when asked for clarification in 2016, he said he loves women. "I am married to a woman," he reminded reporters. And what a lucky woman she must be.