The Untold Truth Of Teen Mom 2's Leah Messer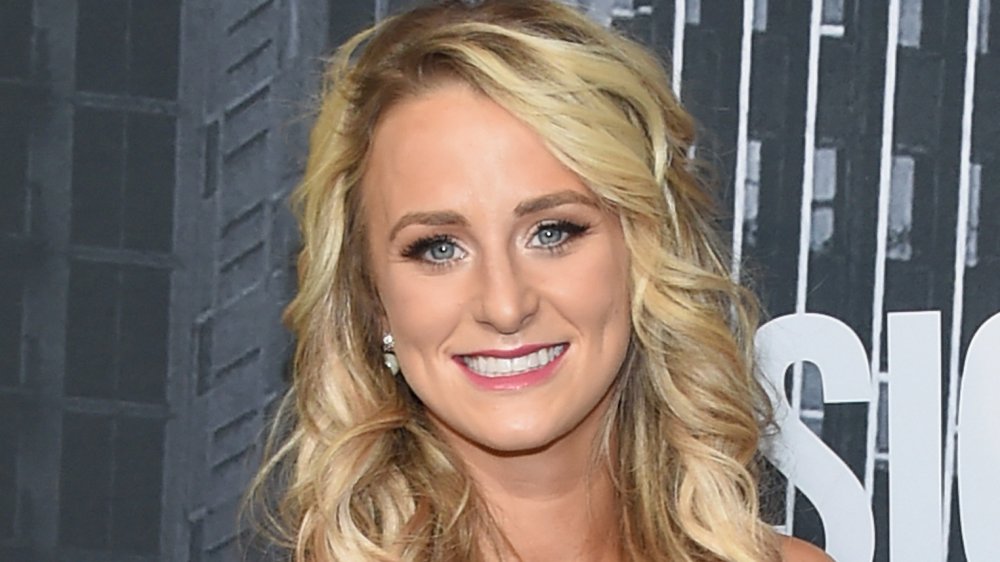 Michael Loccisano/Getty Images
Leah Messer is a long time fan favorite of the Teen Mom franchise, and for good reason. She's a bit of an open book. Ever since making her MTV debut on Sixteen and Pregnant, fans have watched her navigate life's many ups and downs. From raising a special needs child to battling drug addiction and suicidal ideation, to her nasty splits from exes Corey Simms and Jeremy Calvert, Leah has been through it all. And when we say open book, we mean open book — in 2020, she released a memoir called Hope, Grace & Faith.
According to People, the book is named in honor of her three daughters, twins Aliannah and Aleeah, and youngest daughter Adalynn, whose middle names happen to be Hope, Grace, and Faith, respectively. You might be wondering how a 20-something has enough to say to fill up a memoir, but in her short time on this earth, Leah has lived years. And she isn't shy when it comes to airing her dirty laundry. In the book, she opens up about her pill addiction, surviving childhood sexual trauma, and her decision to have an abortion on camera, among many more revelations. Here's everything you need to know about Teen Mom 2 star Leah Messer.
Leah Messer struggled with drug addiction
Though drug abuse is nothing new to the cast of Teen Mom 2, Leah Messer is shockingly open about her addiction in her book, Hope, Grace & Faith. She says the problem started after suffering a botched spinal block while giving birth to Adalynn. Doctors prescribed a cocktail of pain medications, per Us Weekly, as well as an anti-anxiety medication. To compound an already complicated family dynamic, Leah claimed that her father continued to supply her with pills long after her refills had run out. She was simultaneously lending him huge amounts of money to "help him get back up on his feet," she wrote. So yeah, things were complicated.
Leah claims that things got so bad that there are entire scenes of Teen Mom 2 that she has no memory of filming. "A lot of that period of my life is just a blackout to me," she wrote. "I wouldn't go back and change that part of my journey," she noted. "It led me to a place where I was able to break out of the cycles that had been causing so much toxicity in my life, but it also took hitting rock bottom to get there."
Leah eventually got clean after MTV and her management reportedly convinced her to seek help. In an interview with Us Weekly, she said the stint in rehab "was 100 percent the turning point for my life." As of today, Leah is sober and focused on creating a stable home for her kiddos.
Leah Messer is raising a special needs child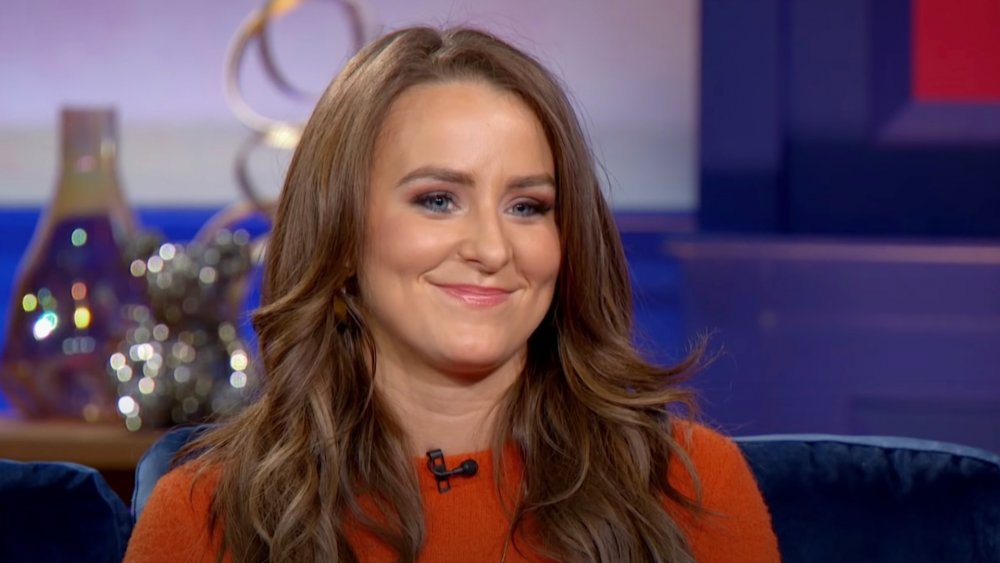 MTV/YouTube
Raising three kids as a single mom is hard enough, but Leah Messer faces the added challenge of caring for a special needs child. According to People, her daughter, Ali, was diagnosed with a rare form of muscular dystrophy at just 4 years old. "There's not very many people that have it. And as she grows, we learn more about it," she told the outlet. "The hardest part was it being unknown and being okay with it being unknown," Leah said.
As for Ali, Leah says she's a tough little girl, "She's so resilient. She's so determined. Yes, she gets people staring, but she knows her worth. She knows what she's capable of, and there's nothing that's going to stop her."
Leah and Ali's father, Corey Simms, are committed to providing the healthiest and happiest home possible for their child. The Teen Mom 2 stars have put their messy past behind them and peacefully co-parent their twins. And for now, that's good enough for Leah. "My only focus is my career and my daughters," she told Bustle in September 2020, "My girls are happy, I'm happy and that is all that matters."
If you or someone you know is struggling with mental health or substance abuse, please seek free help from one of these organizations. Contact the Crisis Text Line by texting HOME to 741741; or call the National Alliance on Mental Illness Helpline at 1-800-950-NAMI (6264); or contact SAMHSA's 24-hour National Helpline at 1-800-662-HELP (4357); or reach out to the National Suicide Prevention Lifeline at 1-800-273-TALK (8255).