Inside The Feud Between Dustin Johnson And Brooks Koepka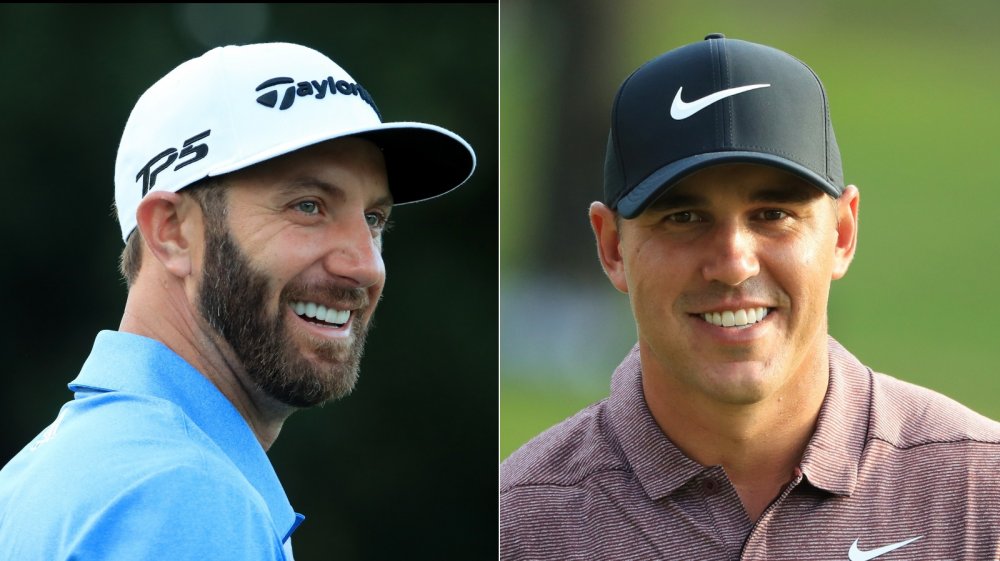 Ross Kinnaird/Getty Images
In August 2020 during the PGA Championship, Brooks Koepka made a comment that stirred up a tremendous amount of media frenzy and caused speculation about a rift in his friendship with fellow golfer, Dustin Johnson. 
Koepka was referring to the leaderboard (basically a golfer's scoreboard) and speculating about his chances of winning the championship in light of who he was competing against. Koepka, referring to Johnson as "DJ," said: "A lot of the guys on the leaderboard, I don't think have won, I guess DJ has only won one. I don't know a lot of the other guys up there," according to Golfweek.
Fans were surprised by Koepka's comment that Johnson has "only won one," interpreting Koepka's phrasing as a slight against his peer, according to MSN. What was even more surprising was the fact that many assumed Brooks Koepka and Dustin Johnson were extremely close, even best friends. However, it seems that the friendship was not what it seemed. Keep reading.
Dustin Johnson won big after the Brooks Koepka slight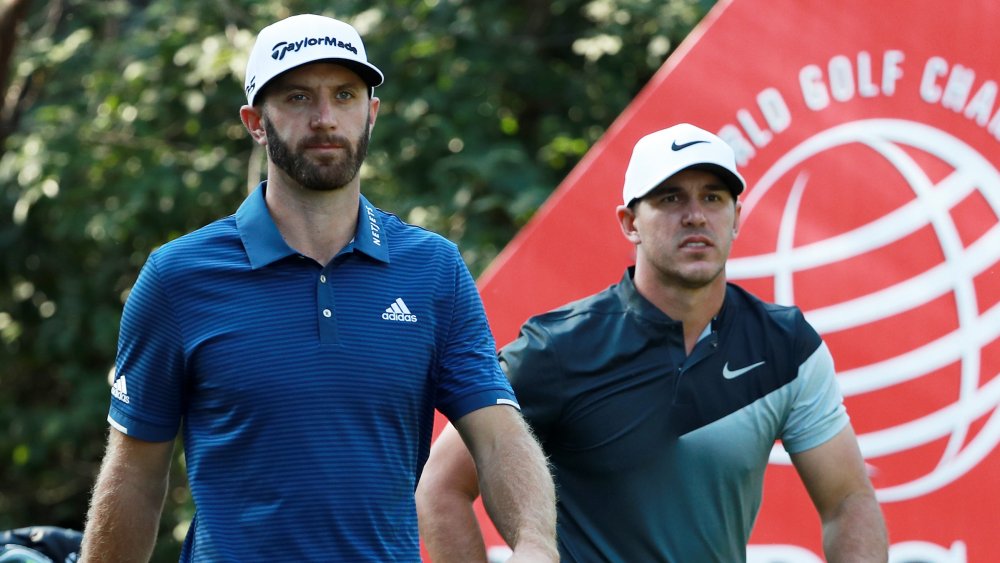 Scott Halleran/Getty Images
Up until recently, golfing outlets portrayed Dustin Johnson and Brooks Koepka as close friends, especially because they worked out with the same Florida-based trainer, Joey Diovisalvi. According to Golf, Johnson and Koepka "trained together with Joey D nearly every day and were connected in television segments, on magazine covers, at press conferences."
Considering this, it was surprising when Koepka spoke with Golfweek in July 2020 and said: "I'm not close with any of the guys out here."
When asked about his friendship with Johnson, Koepka said: "That got blown out of proportion because we worked out in the same gym. We no longer do that... I've got all the friends I need, friends that I grew up with and enjoy being around," per Golfweek.
Then in August, Koepka made the comment that Johnson has "only won one" tournament. Golfweek followed up on this with another interview with Koepka and asked if he had communicated with Johnson since he made the comments. Koepka said "no" and added, "That's not something I'm planning on doing."
But since these comments made by Koepka, Johnson has gone on to win the Tour Championship, according to MSN, earning the $15 million FedEx Cup. The outlet points out that Johnson's recent winnings have earned him a total of $18 million in one month.
It's safe to say Koepka can't use the phrase "only won one" anymore when talking about Johnson. And Johnson, for his part, has remained silent on the Koepka topic.