The Real Reason Thomas Rhett And Lauren Akins Went To Marriage Counseling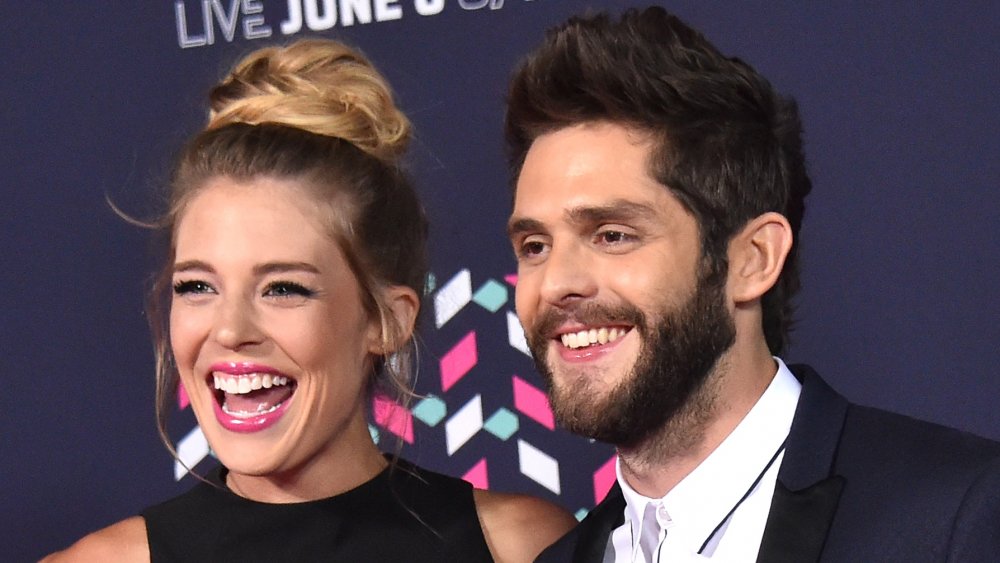 Mike Coppola/Getty Images
Thomas Rhett has a seemingly picture-perfect marriage to wife Lauren Akins. In recent years, the country superstar's career exploded with hits like "Look What God Gave You" and "Die a Happy Man," which was named Single of the Year at the 2016 CMA Awards (per Taste of Country). As the son of songwriter Rhett Akins, the star famously wrote the Grammy-nominated tune for his wife Lauren. And, if these two weren't cute enough already, they're actually childhood sweethearts. 
According to The Knot, Thomas Rhett and Lauren Gregory Akins met in first grade and dated briefly in high school. But it wasn't until after graduating that Rhett realized his true feelings, confessing as much to Lauren's father. "Her dad called me and said, 'If you don't come over here tonight and tell Lauren how you feel about her, then I'm going to tell her how you feel about her,'" Rhett told CBS This Morning in 2016. He finally spilled the truth and, according to The Tennessean, the couple was soon engaged and wed in October 2012. Per Good Housekeeping, Rhett and Lauren share three children: Ada James, Lennon Love, and Willa Gray, whom they adopted from Africa in 2017.
But even perfection needs adjustments. While their story (and their charity work) never fail to inspire, it hasn't been without its difficult moments — especially when Lauren flew to Uganda to finalize daughter Willa's adoption while pregnant, per E! News. Read on to find out why Rhett and Lauren turned to marriage counseling. 
Thomas Rhett and Lauren Akins were 'living separate lives'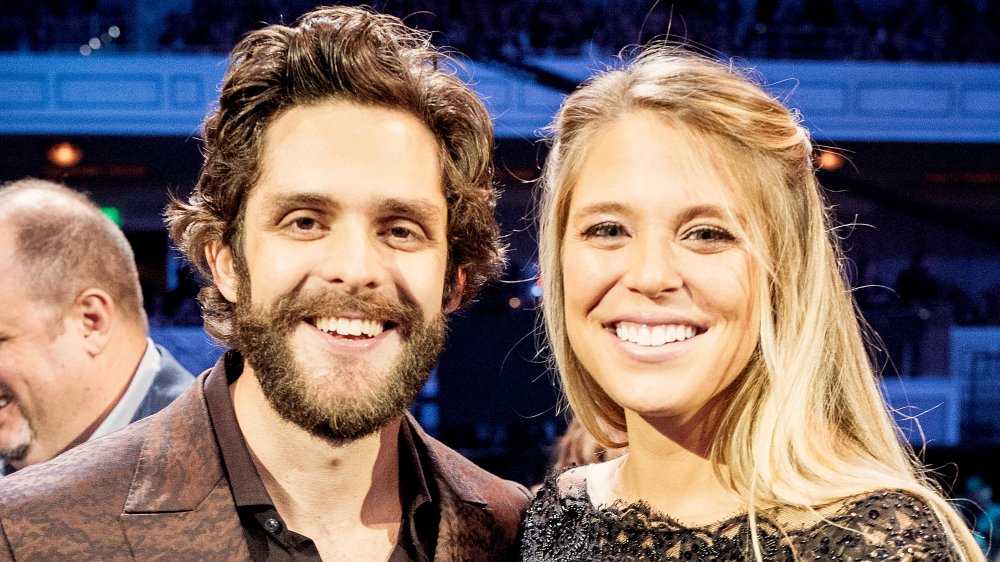 John Shearer/Getty Images
So what lead country couple Thomas Rhett and Lauren Akins to seek marriage counseling? Apparently, in 2017, while then-pregnant Akins was also finalizing the adoption of daughter Willa Gray, husband Rhett was off touring. 
"There were certain parts in our marriage for sure that I was a bit jerky, if you will, especially through the adoption — not that any of this was really my fault," Rhett revealed on The Bobby Bones Show, singling out a phone call while he was performing in Nashville. "Lauren called me because it was 9 o'clock in the morning in Uganda and... she hears all of her friends in the background. Meanwhile, Lauren is seven months pregnant and throwing up in a bathroom in Uganda. That was when Lauren was like, 'We are living two completely separate lives right now.'" 
Apparently, that phone call was a "humbling experience," leaving Rhett feeling guilty for "living life as usual" while Akins was struggling. "That part was really hard for us, for sure," he added. While the couple has since sought counseling, Akins also published her memoir Live In Love, which chronicles how she and Rhett overcame their hardships. "We still are staying in close contact with our counselor, Beth," Akins told People in August 2020 "There's a lot of pressure to portray that you have a perfect life, and family, and marriage, especially on social media and in the public eye." Through hard work, anything's possible!