Where Does Jeffree Star Live And How Big Is His House?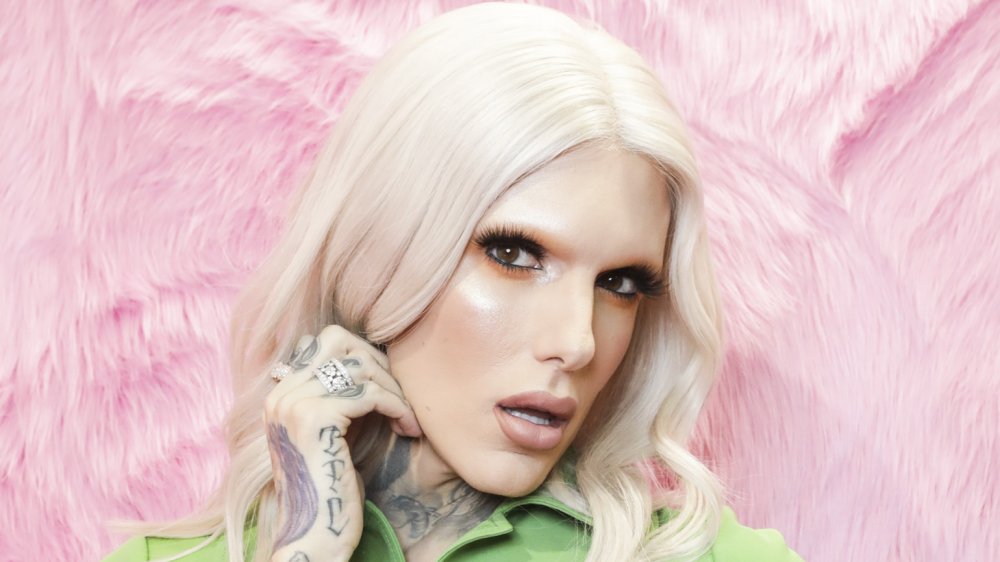 Rosdiana Ciaravolo/Getty Images
Makeup mogul and YouTube sensation Jeffree Star certainly knows how to stay in the spotlight. For example, Star is never one to shy away from speaking his mind on the numerous social media platforms he absolutely dominates. He offers reviews of cosmetic companies, promising complete honesty and the rare chance to become "Jeffree Star Approved."
But Star has also made some enemies along the way. In fact, there are quite a few celebrities who can't stand him, including fellow makeup mogul and tattoo star Kat Von D. Not only that, there was also a whole thing between Kim Kardashian and Star that sent fans into a frenzy. So yeah, there's a lot going on. Not to mention the fact that he's listed among the more controversial stars of YouTube.
Away from the world of makeup, Star shares glimpses of his home life with fans on Instagram and YouTube. He offers sneak peeks of his luxurious life, including glamorous cars and some highly-coveted Hermès Birkin bags. Additionally, he's a dog dad to several Pomeranians who basically run the house. Speaking of his house, Star moved in to some new digs in 2019 and his place is stunning, massive and truly fit for a YouTube star. We've got all the details.
Jeffree Star traded his 'starter mansion' for a Hidden Hills mega-mansion
Jeffree Star upgraded houses in 2019. The makeup mogul listed his customized "starter mansion" — which was a pink "Barbie dreamhouse" — for $3.595 million, according to Variety. Not only was the property completely re-done to boast a pink interior, it also featured a customized bank vault to house Star's Hermés Birkin bags, among other luxury items. However, Star grew out of that home. In fact, in a house tour video that he posted showcasing his new home in January 2020, Star claimed that in his previous home, he "had no room to put anything."
So what is the new house like? According to People, Star's mansion — which looks more like a shopping mall — cost him a whopping $14.6 million and is tucked away in a gated community in Hidden Hills, Calif. The house is over 25,000 square feet with a 16-car garage, according to Insider. The property also boasts a sauna, an elevator, a gym, and even an empty barn, which Star said he wants to convert into a "beauty studio."
While the house is opulence itself, at the beginning of his home tour video, Star shared how far he's come and how grateful he is. "I woke up this morning and, can we get deep for a second? I sobbed," he said. "I cried happy tears this morning because it has been such a crazy journey getting here, and I think sometimes people only see the success or the rewards, but, on a real level, six years ago I had $500 to my name."
That's a big climb and Star clearly isn't afraid to celebrate with some mega luxury.