Was Mary Fitzgerald's Wedding Staged For Selling Sunset?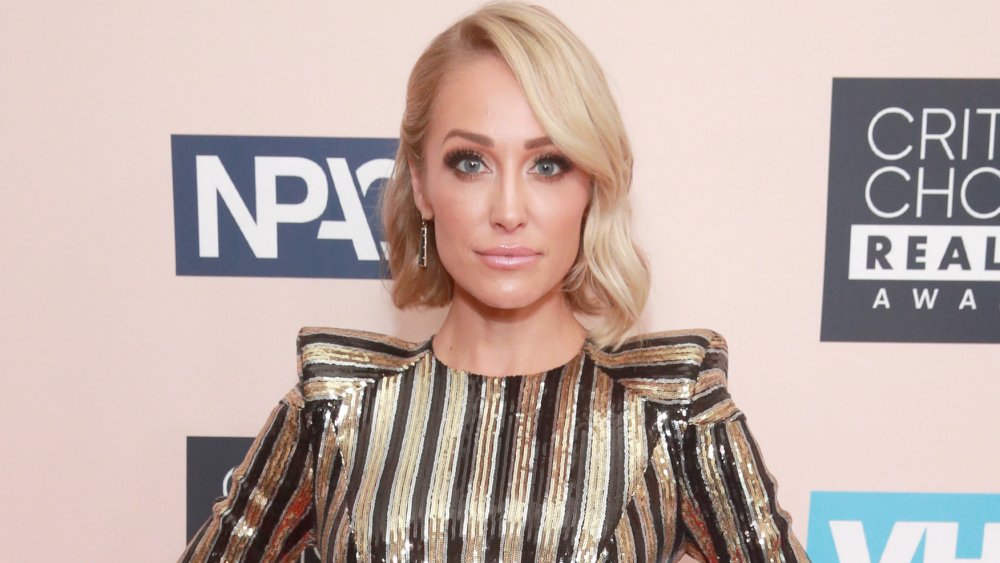 Rich Fury/Getty Images
Selling Sunset viewers saw Romain Bonnet pop the question to Mary Fitzgerald during Season 1. The cast poked fun at Romain for giving Mary a moissanite ring instead of a diamond and questioned the seriousness of their relationship due to their 12-year age gap. Then, Selling Sunset Season 2, which Netflix dropped on May 22, 2020, revolved around their impending nuptials. 
That same day, Mary and Romain "announced" that they had quietly tied the knot during an exclusive interview with People. Mary told the magazine, "Neither of us are big, showy kind of people, and we just wanted the people closest to us, where it just felt sincere and comfortable. So that's what we did." Romain described their big day as "perfect" and remarked, "I didn't want to waste time, and I just wanted to move forward with her and lock it down."
At the time, it was presumed that the two of them kept their wedding on the down-low for the sake of the show's storyline and to prevent spoilers. The outlet even reported that the newlyweds started dating in 2017 and Romain proposed in 2018, which lines up with what fans saw on TV.
However, that wasn't exactly true. Sure, they hid their televised wedding from the public, but there's more to the story. By the time their TV wedding aired, Mary and Romain were already married for over two years! So, what does that mean? Did Mary fake her wedding for the sake of the show?
Their marriage license leaked to the public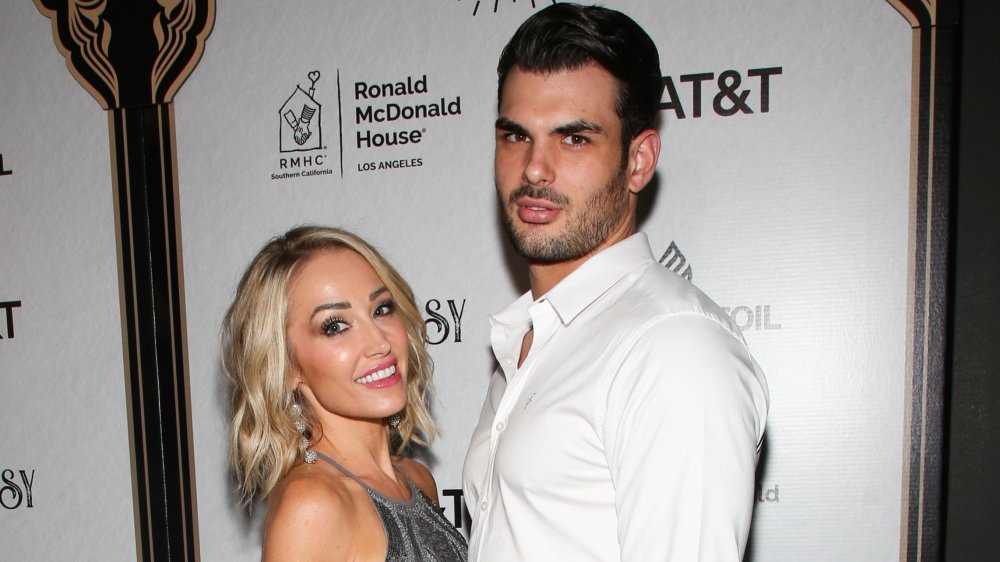 Paul Archuleta/Getty Images
In August 2020, TMZ got a hold of Romain Bonnet and Mary Fitzgerald's marriage license and marriage certificate. The outlet revealed that the Selling Sunset cast members actually tied the knot on March 9, 2018. The pair got married at the Ventura Courthouse with Nicole Young, an Oppenheim Group agent, as their witness. 
Meanwhile, Selling Sunset Season 1 didn't start filming until June 2018. Mary and Romain's televised wedding was filmed on October 12, 2019.
After the secret wedding became public knowledge, Mary and Romain issued a statement to Us Weekly via their representative, saying, "Mary and Romain had a civil union a couple of months before the show began filming in June of 2018, but they chose not to tell any of their friends or family, as they were still trying to see if their relationship would work out in the long term."
Even though Mary and Romain had been legally married since 2018, their representative stated, "In their minds, they weren't properly married until the wedding that was filmed during the show." 
Mary also defended the secret wedding during a September 2020 appearance on Britain's FUBAR Radio. According to Us Weekly, Mary insisted, "Our wedding was absolutely real." She didn't divulge specific details about getting married to the same man twice, but she did say, "We invited all of our friends and family. We didn't tell anybody [about the civil union]. We just signed the paper for personal reasons and then we wanted to wait until we could have our real wedding."
Mary says their wedding wasn't fake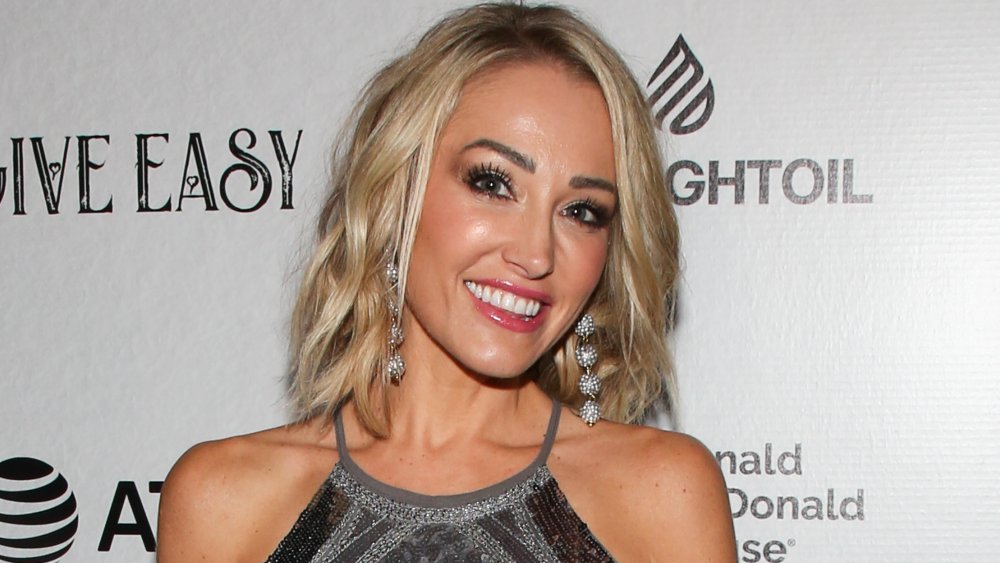 Paul Archuleta/Getty Images
Us Weekly reported that Mary Fitzgerald said, "Romain [Bonnet]'s never been married before." In contrast, she was married twice before Romain, according to Hello Magazine. Mary said, "A wedding didn't mean that much to me. I was happy to just go on a beach in Bali, and I tried very hard to do that actually. No cameras, no anything. Just our closest friends." 
However, that's not what ended up happening. They nixed the destination wedding because two of their close friends wouldn't be able to attend. And, of course, they ended up filming the nuptials for the show, which probably factored in to some extent.
Mary insisted of the secret marriage: "It's not that big of a deal." She remarked on the fan response, saying, "They're like, 'The show's fake. This is all fake.' We're like, 'What are you talking about? You see all of our family! How can you fake that? That was our wedding!' People sign a certificate all the time before they do their actual wedding."
This was not the first time that Mary defended the validity of Selling Sunset. When Chrissy Teigen questioned its authenticity, Mary told Us Weekly, "It's not fake. We try to put as much of our lives out there as possible." She said that "if something big does happen" they try to "wait and do it on camera so that it's real so viewers can follow along." 
Maybe that's why they re-did their engagement and wedding for the show, so the viewers could "follow along."