The Truth About Jacob Elordi And Kaia Gerber's Relationship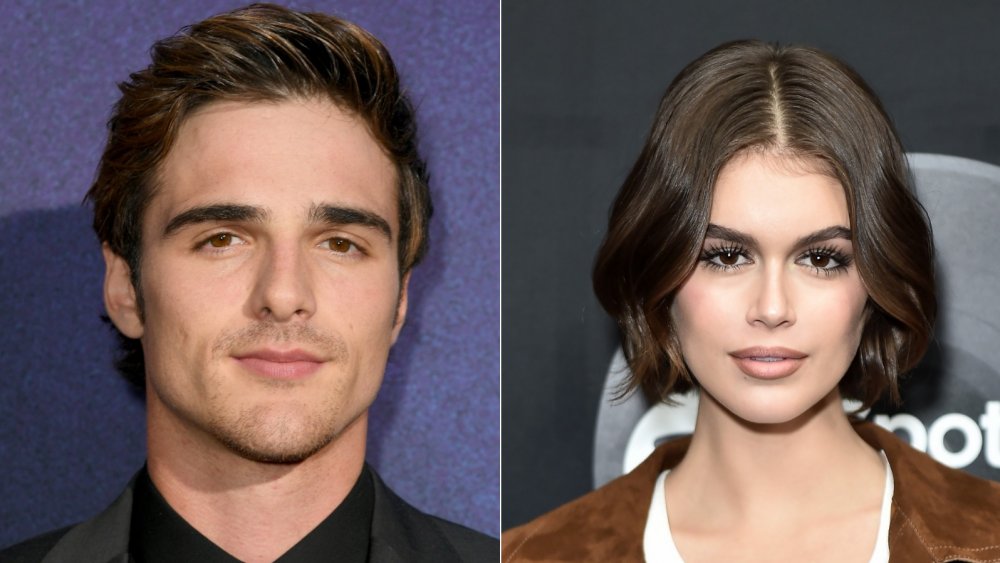 Kevin Winter, Steven Ferdman/Getty Images
The hottest couple to come out of quarantine is undoubtedly Kaia Gerber and Jacob Elordi... at least, potentially. They have yet to confirm the rumors, but they've been seen together quite a bit. Cosmopolitan reported that the pair were first spotted having dinner in Malibu in early September 2020. Since then, they've been spotted all over — hitting the gym, holding hands, and the list goes on. Even though it's not "Instagram official," the signs are all there, and fans have all the feelings. "jacob elordi isn't hot enough for zendaya AND kaia gerber, he's just tall i'm sorry," one agitated fan wrote on Twitter.
See, Elordi has a past. He previously dated his Kissing Booth co-star, Joey King, for two years, per Us Weekly. After that, he was linked to his Euphoria co-star, Zendaya. Some people speculated that he might even be cheating on Zendaya with Gerber. The backlash was so severe that the Aussie posted an Instagram story reminding his fans to "try kindness." Meanwhile, Gerber made headlines for her hot and heavy, if short-lived, romance with Pete Davidson. So, yeah, things are complicated.
Despite all the photos and speculation, Gerber and Elordi are staying mum about their relationship. Don't worry, though, we've got you covered. Read on to learn what's really going on with Jacob Elordi and Kaia Gerber.
Jacob Elordi and Kaia Gerber are taking it slow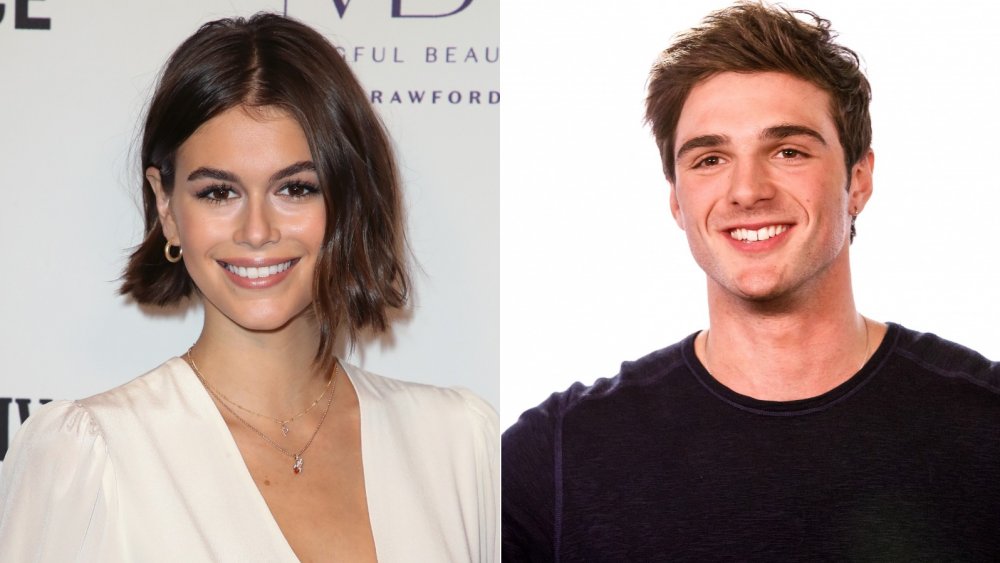 David Livingston, Rich Polk/Getty Images
It all started innocently enough when Jacob Elordi and Kaia Gerber grabbed dinner in Malibu. Then, a source told E! News that Elordi "definitely has interest in dating" the supermodel. "They have many mutual friends and have hung out many times in the past," the source said, before adding: "Jacob makes Kaia laugh and her family adores him."
While that might be enough to convince people of a romance, the real nail in the coffin came in the form of a farmers market visit that sent the Twitterverse into a tizzy. Fans took to the platform to roast Elordi for taking Gerber to his favorite date spot: the farmers market.
"jacob elordi be like 'i know a place' and then take you where he's taken every girl he's ever dated," one user wrote while also sharing photos of Elordi with all his alleged exes at a variety of farmers markets.
As for Gerber, insiders say she's focusing on herself. "Kaia is the one that doesn't want to be in an exclusive relationship right now," a source told E!. "She does love hanging out with Jacob and they are spending time in New York City for the week while she works."
So that's their story, and they're sticking to it... no matter how many times they go to the farmers market.