Is Pete Davidson Dating Cindy Crawford's Daughter Kaia Gerber?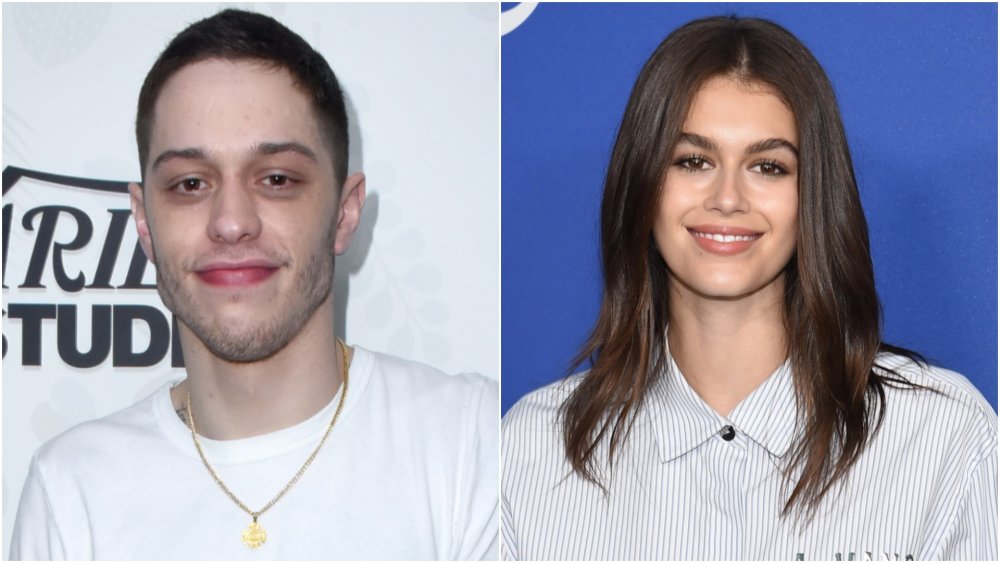 Vivien Killilea/Getty Images, Dimitrios Kambouris/Getty Images
Ever since Saturday Night Live member Pete Davidson's whirlwind romance with Ariana Grande came to a screeching halt, he's been quite the ladies' man. 
Grande and Davidson first sparked romance rumors in May 2018, but, despite a proposal and an almost $100,000 engagement ring, the two split a few months later in October 2018. Once he had no tears left to cry, he moved on to actress Kate Beckinsale who is 20 years his senior. After being spotted out and about in and indulging in quite a bit of PDA, that relationship came to an end as well. 
Not one to be single for too long, Davidson was next linked to up-and-coming actress and daughter of actress Andie MacDowell, Margaret Qualley. Their relationship was pretty under the radar with very few paparazzi shots to document their time together. And almost as quickly as it began, it was over. That brings us to present day, where Davidson is now "hanging out" with Cindy Crawford's daughter Kaia Gerber. So are they just pals, or does Davidson's dating streak live on? 
Allegedly they're "just friends"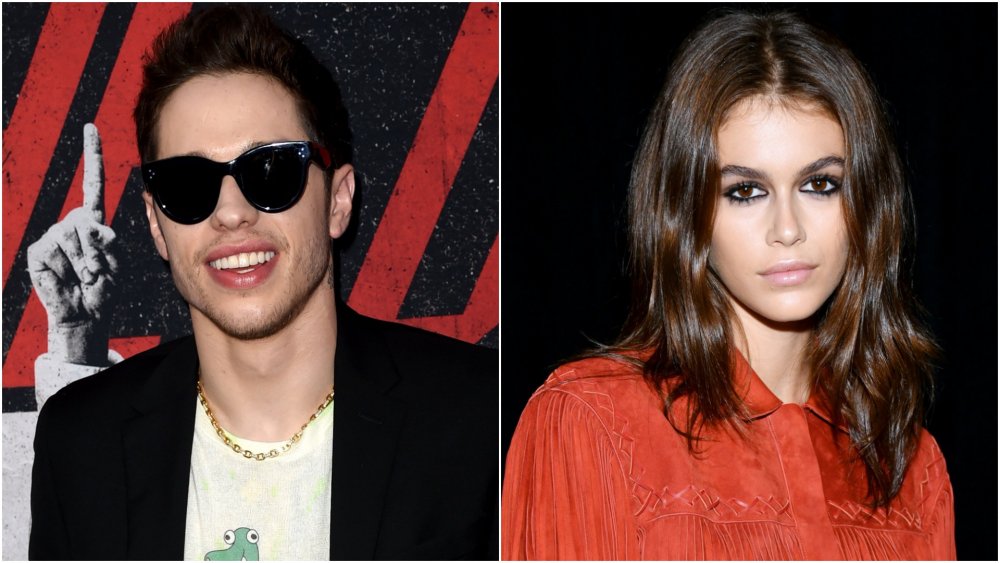 Kevin Winter/Getty Images, Jared Siskin/Getty Images
Not content with living in her supermodel mom's shadow, Kaia Gerber is making a name for herself. At the ripe old age of 18, she's walked some of the biggest runways in the world and graced the covers of numerous, notable magazines. Even with all of that, she's still a "normal" teenager trying to live her life. In February 2019, paparazzi snapped photos of Gerber holding hands with fellow model, and rumored beau, Wellington Grant. However, that relationship appears to have fizzled out, since the last time they were spotted out together was in April 2019.
Flash forward to October 2019 and Gerber was caught cozying up to Davidson at New York brunch spot, Sadelle's. In a picture caught by a fan, the two appear to be enjoying each other's company in a secluded corner of the restaurant. According to Page Six, that was actually their second time together that day, as Davidson was seen leaving Gerber's apartment a few hours earlier. A source told the outlet that the two are "just friends," but, typically, "just friends" aren't leaving each other's apartments in the wee hours of the morning — just saying! 
Considering the fact that Gerber just became a legal adult a few months ago and Davidson is 25, the potential relationship is a little weird. And seeing as they don't really run in the same circles, it's not completely clear how they even know each other. However, they were both at Alexander Wang's Spring 2020 show where Davidson made his own runway debut, so maybe they ran into each other backstage — who knows?
While we wait and see if Gerber will be the next name on Davidson's long list of ex-lovers, learn more about the SNL star.