Everyone Missed Khloe Kardashian's Hint About KUWTK Ending
Slaven Vlasic/Getty Images
When the Kardashians announced that their reality TV reign on Keeping Up With the Kardashians was coming to an end, fans were shocked. The sisters took to Instagram to reveal the big news, which was at once heartbreaking and nostalgia-inducing for their millions of followers. "After what will be 14 years, 20 seasons, hundreds of episodes and several spin-off shows, we've decided as a family to end this very special journey," they said, noting that the conclusion had left them with "heavy hearts." They added, "We are beyond grateful to all of you who've watched us for all of these years — through the good times, the bad times, the happiness, the tears, and the many relationships and children. We'll forever cherish the wonderful memories and countless people we've met along the way." 
The E! network also issued a statement, confirming that it was the "family's decision to live their lives without our cameras." 
Reactions were mixed. Some viewers responded with remorse; others celebrated the fact that the long-running series is finally on its way out the door. Many expressed shock over the whole situation, but it was Khloé Kardashian herself who may have foreshadowed this moment. 
Khloe predicted the end of KUWTK in a 2019 tweet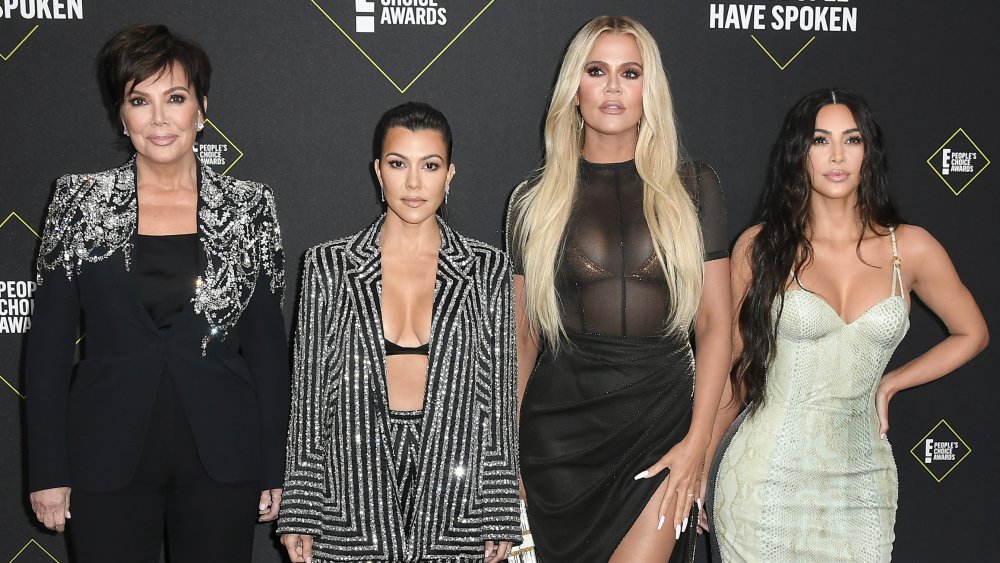 Frazer Harrison/Getty Images
In what's now become a very telling tweet, Khloé Kardashian suggested to her followers way back in 2019 that Keeping Up With the Kardashians was running out of steam. In response to a fan who said they couldn't "imagine if #KUWTK comes to an end someday" because they would "miss so much feeling this close to you guys and understanding the behind the scenes of what happens in your lives," Khloé responded with a punchy answer that has taken on larger-than-life significance now: "Sad but everything has to end at some point," Khloé said. 
Right she was. In fact, some followers did accurately guess that the show would be ending sooner rather than later. Ratings have been falling, and filming during the coronavirus pandemic didn't help. Kourtney Kardashian has already stepped away from the show, Kylie Jenner discussed the downsides of reality TV, and some say the series had begun to feel stale or overdone. The final season is set to air in early 2021, and after that, it will be time for the world to keep up with something else.