How Selena Gomez Stopped Being Afraid Of Her Bipolar Diagnosis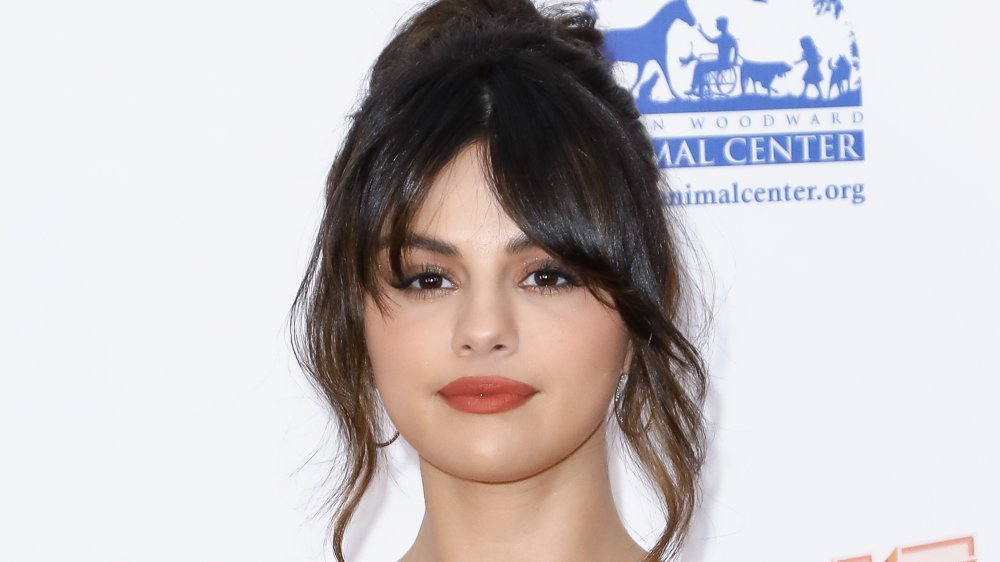 Tibrina Hobson/Getty Images
In April 2020, Selena Gomez went public with her bipolar diagnosis during an Instagram conversation with fellow Disney Channel alum Miley Cyrus. Elle reported that Gomez said she went to "one of the best mental hospitals" before revealing, "I discussed that after years of going through a lot of different things, I realized that I was bipolar." 
Gomez rhetorically asked, "And I think people get scared of that, right?" The singer shared, "I've seen some of it even in my own family where I'm like 'what's going on.' It's just I'm from Texas, it's not known to talk about your mental health or you've got to seem cool." But ultimately, not confronting mental health can be detrimental, so how did Gomez learn to overcome her fear?
Once she received her bipolar diagnosis, Gomez says, she "wanted to know everything about it and it took the fear away." She explained, "When I go to know more information, it actually helps me. It doesn't scare me once I know it." 
She even related her desire to learn more about her mental health to her childhood fear of thunderstorms. Her mom bought her books about thunderstorms, explaining to her that "the more that you educate yourself on this, the more you're not going to be afraid." Gomez says this approach "completely worked," which is why she's applied the same emphasis on education to her mental health. The more she learns about being bipolar, the less afraid she is of her diagnosis.
Selena was both terrified and relieved by her diagnosis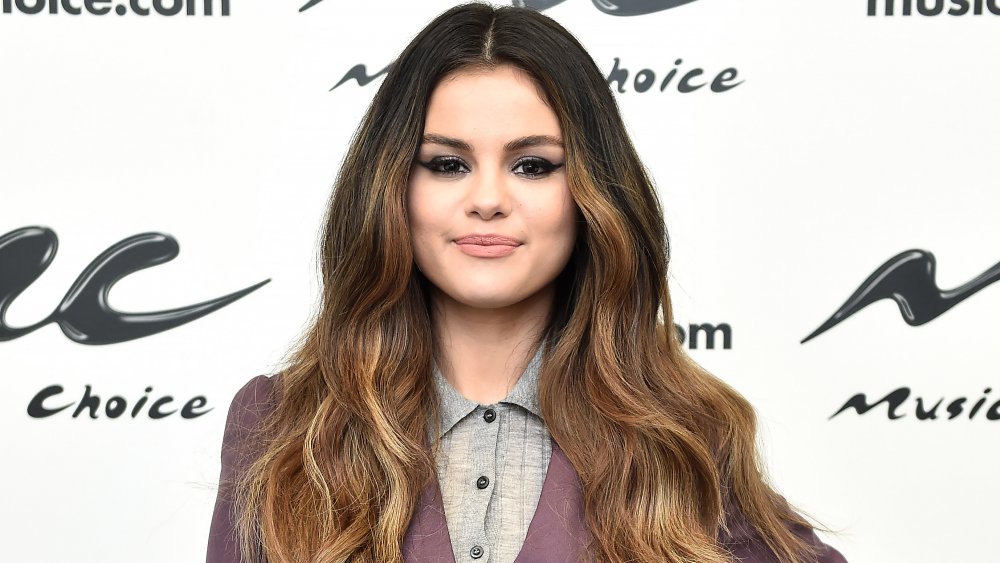 Steven Ferdman/Getty Images
Selena Gomez explained why she decided to share her bipolar diagnosis with Miley Cyrus during their April 2020 Instagram chat, telling Wall Street Journal Magazine that she liked "the rawness of" Cyrus's Instagram conversations. She remarked, "I feel like people are yearning for that type of realism right now" instead of something that is "overly produced." Gomez added, "Miley has never been afraid to take risks or put herself out there. This new role really seems to suit her, and you can tell she's really enjoying herself." 
Cyrus isn't the only one who has been putting herself out there though. In September 2019, Gomez gave a speech at McClean Hospital, which she previously described as "one of the best mental hospitals." She didn't use the word "bipolar" in her speech, but she did talk about the clarity of receiving a diagnosis. 
"I think that we are better when we tell the truth," Gomez told the crowd. "Last year, I was suffering mentally and emotionally, and I wasn't able to stay all kept up and together. I wasn't able to keep a smile or to keep things looking normal." She said she felt like her "pain and anxiety washed over [her] all at once."
When doctors gave her a diagnosis, Gomez "felt equal parts of terrified and relieved." She felt relief because she finally had the knowledge about why she "suffered for so many years from depression and anxiety." Once she had the answers, she faced her diagnosis "head on" by seeking out help and becoming educated.
Selena will always be passionate about mental health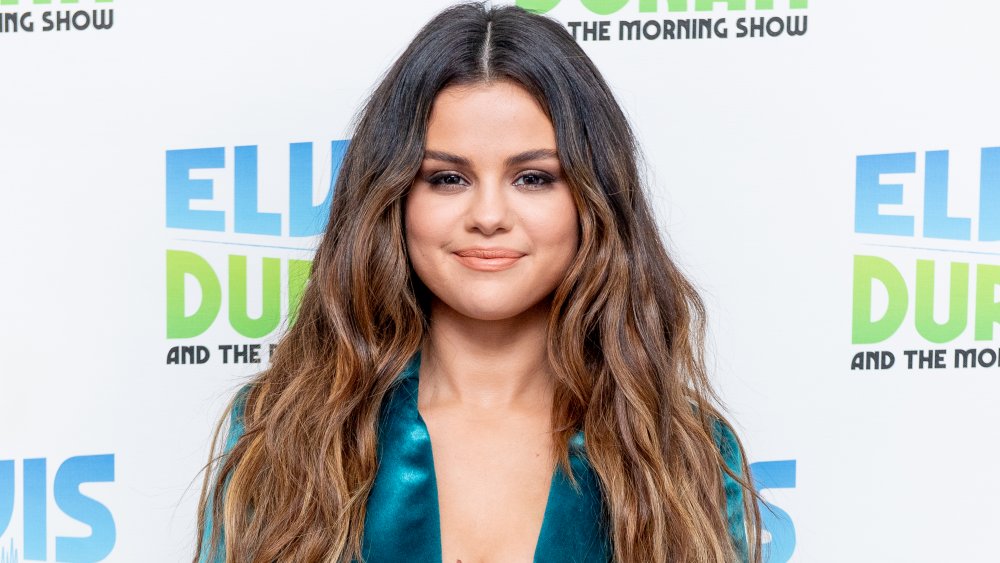 Roy Rochlin/Getty Images
Before revealing her bipolar diagnosis, Selena Gomez talked about her mental health struggles in a speech at McClean Hospital in September 2019. According to Elle, the Rare Beauty founder shared, "I talked to a lot of people that were suffering with the same things. I read a lot about it, and it was something that kind of took over and I became very passionate about it." 
Even though she's met with "some of the greatest" doctors and psychiatrists to "help guide" her through her mental health journey, she's not done learning. Gomez explained, "This does not mean that it has all gone away, but I can say that after a year of a lot of intense work that I am happier, I am healthier, and I'm in control of my emotions and thoughts more than I've ever been, so I'm very happy about that."
Gomez spoke to Allure about processing her bipolar diagnosis for a September 2020 interview. She told the magazine, "It was complicated. But I think I'm happy to understand it. Once I did find out more about who I was, I was proud." In addition to gaining understanding, Gomez found comfort in knowing she "was not alone." She shared that this is something she will "always be passionate about" and "continue to talk about."
Just like many others, Gomez has struggled to try to navigate life with a bipolar diagnosis, but learning more about mental health has made her less afraid and more empowered.