Selena Gomez Talks Mental Health, Boyfriend The Weeknd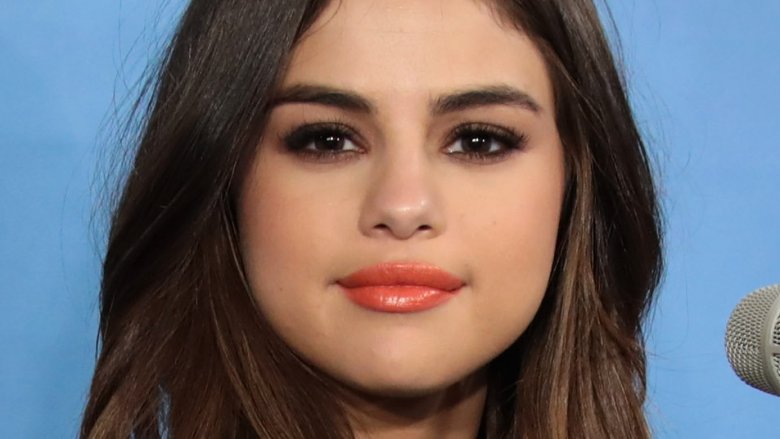 Getty Images
The former Disney Channel darling doesn't need to sugarcoat anything—growing up in the spotlight was hard.
In her September 2017 InStyle cover story, Selena Gomez opened up about the impact being a child actor had on her and just how she took care of her mental health when she'd had enough of Hollywood.
"It's so weird, how one year can change everything. Last year I canceled my tour and went away for 90 days, and it was the best thing that I ever could've done," Gomez, 25, shared, referencing her stint in rehab. "I had no phone, nothing, and I was scared. But it was amazing, and I learned a lot. Everything I cared about, I stopped caring about. I came out, and it felt like, 'OK, I can only go forward.' And there are still days. I go to therapy. I believe in that and talking about where you are. But I'm in a really, really healthy place."
Gomez went on to recall her time working on Wizards of Waverly Place, and how the feelings she'd once had have changed. "I remember when I had my Disney show, I was just running around and not caring and making kids laugh. I was all over the place. And now it feels more zoomed-in—you have ugly people trying to get negative things from you, and the energy makes you feel bad about yourself. You can't help it. It's very hard to find out who you are during all that mess and pressure," she told the magazine. "I had a choice to let it drive me crazy and tear me down or just allow myself to have real conversations with people. So I came to a place where it's like, 'I have this platform, and I can still do what I love and connect to people who feel like they grew up with me.' I won't share things that I don't want to."
But of course, mean words can still cut deep—she's just trying not to let anything get to her. "Of course I care, but I care less and less, and that's so freeing," Gomez explained. "My livelihood can't depend on 'Am I liked?' When I was on Disney, it was like, 'Oh, they didn't like it?' It hurts your feelings."
Fortunately, Gomez seems to be in a much better place than she used to be. She's been releasing new music like "Bad Liar" and "It Ain't Me," the latter of which was nominated for a 2017 VMA for Best Dance.
And she's even got a supportive man by her side, her boyfriend The Weeknd (real name Abel Tesfaye)—though, she explains, she's strong enough not to let a boy dictate her happiness.
"I don't depend on one area of my life to make me happy. It's really important for me to love and nourish my friends and family and to make sure that I never get influenced by a guy. I've wanted to be in a strong head space for years, and I really wasn't. Before, I was so young and easily influenced, and I'd feel insecure," she said. "You want someone to add to your life, not to complete you, if that makes sense."
Regarding The Weeknd, she noted, "I'm lucky because he's more of a best friend than anything else."
So glad to hear these two are still going strong. Sounds like their relationship is something special.
Want to know how your other favorite Disney stars are doing? Here's what the famous former child actors are up to today.