What Brandi Glanville Thinks About Denise Richards' RHOBH Exit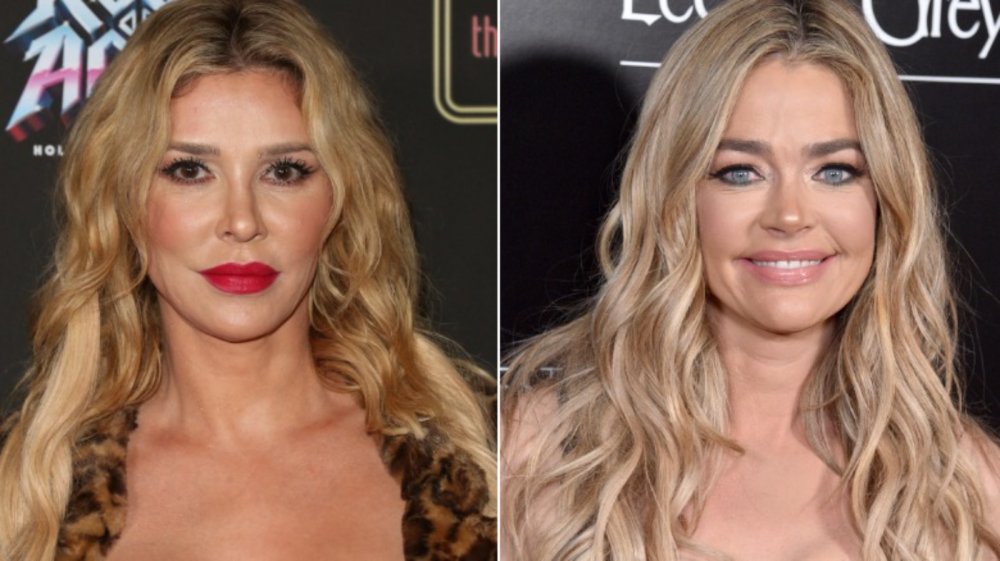 Paul Archuleta, Gregg Deguire/Getty Images
In September 2020, a representative confirmed to Variety that Denise Richards will not be returning to Real Housewives of Beverly Hills for Season 11. She had a relatively easy time her first season, becoming a favorite among her co-stars and the fans. 
In contrast, her second season was very dramatic. Castmate Kyle Richards slammed Denise for her appearance, calling her a "ragamuffin," and Denise got upset with the cast for talking about threesomes within earshot of her daughters. When she decided not to bring her kids to a cast event, the women accused her of "mom-shaming" and Denise called Teddi Mellencamp a "sh*t stirrer" in response. Teddi and Erika Jayne even had heated exchanges with Denise's husband Aaron Phypers. 
And, there's the Brandi Glanville of it all. The RHOBH alum told Kyle and Teddi that she and Denise had an intimate affair, which Teddi later brought up at a cast dinner. Those claims overshadowed the second half of Season 10, and the fourth wall was broken when Denise infamously yelled "Bravo, Bravo, Bravo" hoping to get heated discussions and unflattering scenes cut from the show. 
Denise claimed that she intended to go to Dorit Kemsley's house for the season finale party. However, Denise said she had a "family emergency" and skipped the gathering after Brandi texted her with a heads up that she would be at Dorit's event. During that same episode, it was revealed that Denise sent cease and desist letters to her co-stars and production. So, what does Brandi think about Denise's exit?
Brandi says Denise is "calculated"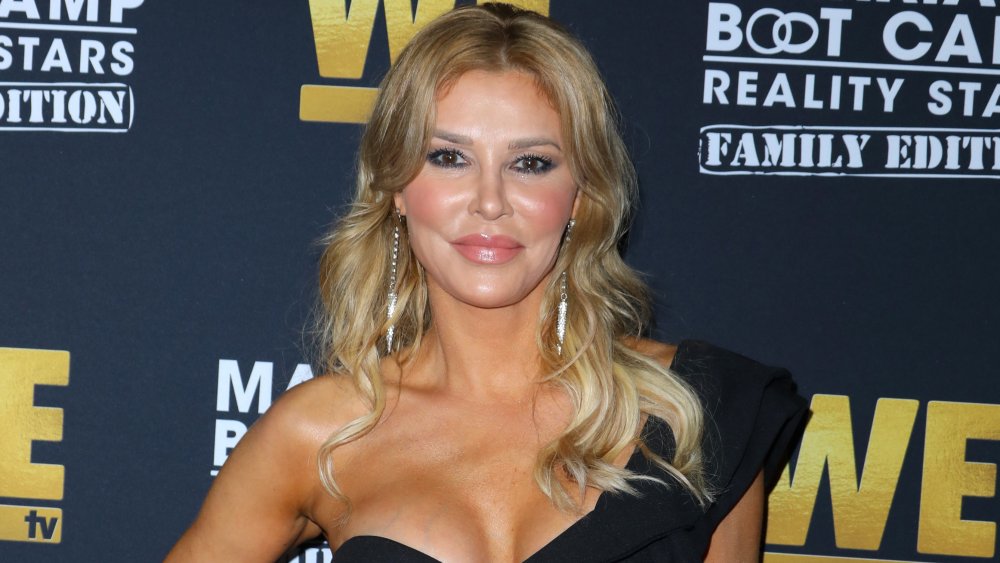 Jc Olivera/Getty Images
The news broke about Denise Richards' exit from Real Housewives of Beverly Hills just before the second part of the Season 10 reunion episode aired. Brandi Glanville tweeted, "The word of the night is calculated #timing #Are you f**king kidding me." Then, during the episode, she tweeted, "Lies lies lies lies !" 
Brandi wasn't invited to take part in the group discussion, but she spoke to Andy Cohen one-on-one on a Watch What Happens Live episode that aired right after the RHOBH reunion. However, she didn't comment on the news of Denise's exit — which was pretty shocking until Brandi revealed that, despite the show's title, the episode wasn't broadcasted live, tweeting, "Sadly I shot WWHL yesterday I wish I saw the end of this reunion :/." 
Indeed, part two of the RHOBH reunion ended with almost every cast member asking "Where's Brandi?" That's when Denise told Lisa Rinna, "Why would this even be about me and Brandi? She's not part of our show. She's not part of this group of women." 
For the record, Brandi was not a full-time or a part-time cast member for Season 10, but the RHOBH alum made four guest appearances. Brandi denied that she was using Denise to try to get back on RHOBH, explaining to Us Weekly, "If I was just doing it to make a splash, why would I not have done it last season? Then they would have brought me back full-time this season because they would have had a giant full f**king story line."
Denise walked away from the highest paycheck in Real Housewives history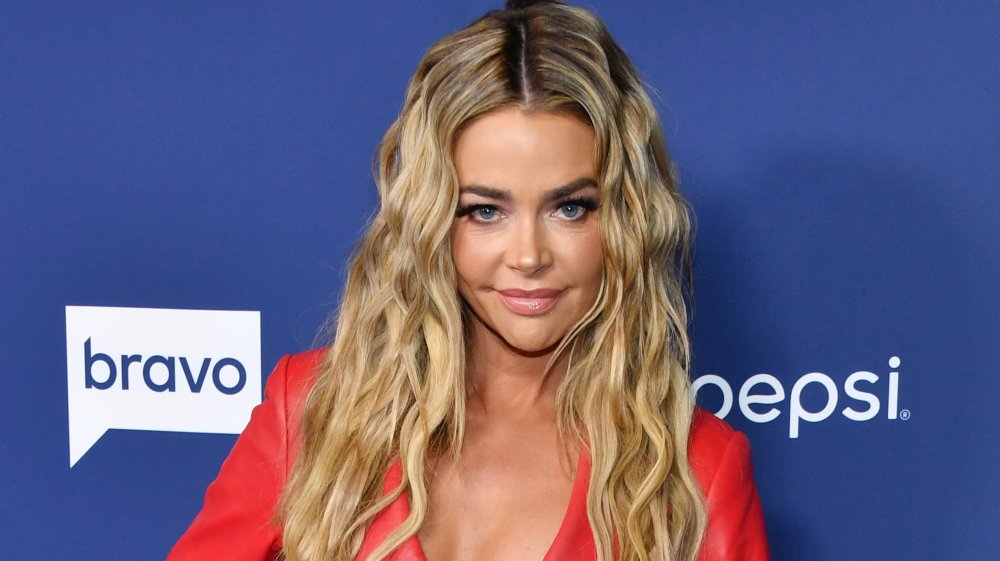 Dimitrios Kambouris/Getty Images
Denise Richards' exit from Real Housewives of Beverly Hills was simultaneously shocking and not shocking. The season focused on a storyline that she took legal action to hide, but Denise reportedly signed the most lucrative Real Housewives contract of all time. In August 2018, Radar Online reported that she signed a deal that meant she was "guaranteed to appear on the show for four seasons," earning $1 million for each season. 
But, sometimes, no amount of money can replace peace of mind. However, it's unclear if Denise faced any financial or legal repercussions for leaving RHOBH in the middle of her four-year deal.
Before actually quitting, Denise denied that she left the show during a May 2020 interview with Extra. According to Page Six, she said, "We were pretty much wrapped actually in December and I was asked to go to two events that we had. I did not make it to those." She emphasized, "That was the extent of me stopping filming ... I did not quit the show ... The only people that said I quit are some of the people on the show, and they never asked if that was true or not."
However, she was far less emphatic in a July 2020 Washington Post profile, vaguely stating that she would only do a third RHOBH season "if it makes sense" to her, which, evidently, it doesn't. With Denise out of the picture, does that mean there will be no need for Brandi Glanville cameos next season? Only time will tell.