How Did Runaway June Get Their Name?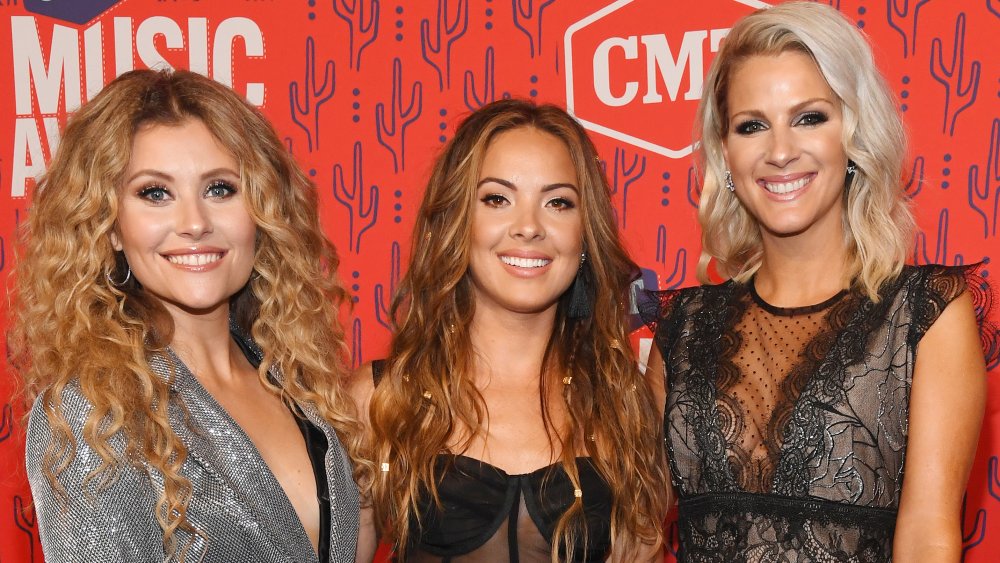 Kevin Mazur/Getty Images
Country vocal trio Runaway June is making their mark on the country music airways, while defying longtime sexism in the country music world – and all of it was kind of an accident. These days, the trio includes Jennifer Wayne, Naomi Cooke and Natalie Stovall. The third original band member, guitarist and singer Hannah Mulholland, left the group in May 2020, per Taste of Country. At the time of her departure, Mulholland wished the remaining members of the band "continued success and happiness" via an Instagram statement. Stovall was announced as Mulholland's replacement the same month.
Prior to Mulholland's exit, People noted that the group is often called the "Dixie Chicks for a new generation," and their stats show just that. According to the group's official website, in 2019, Runaway June "[broke] into the top five on the Mediabase Country chart," with their single "Buy My Own Drinks." It was something that hadn't happened "since The Chicks in 2003." Their 2016 single "Lipstick" made them the first "all-female trio to earn a top 25 hit on the country charts in a decade," per People.
In 2017, the original band members told the outlet: "We're three women singing and just telling stories that are relevant to people in this time, and we have songs that men enjoy and women are going to love." So how did this group come together as Runaway June? Let's break it down.
All three women ran away from home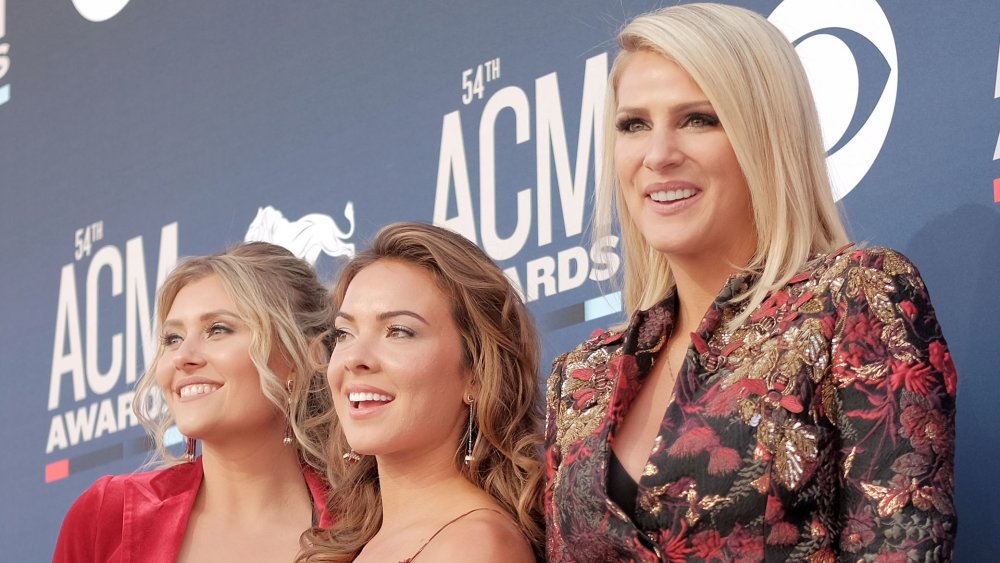 Jason Kempin/acma2019/Getty Images
In 2017, the all-female country trio explained to People that their name came from their shared experiences of running away from home to pursue the music business, and all the good fortune that has come for them in the month of June.
Lead vocalist Naomi Cooke left her hometown in Florida in 2010 and set her sights on Nashville. "I did gigs, and tried to write songs," the singer told People. "I nannied, I cleaned houses, I waitressed — I did whatever I could to pursue music." Original band members Jennifer Wayne (who's grandfather is legendary actor John Wayne) and Hannah Mulholland also ran away from their homes in California and headed to Nashville to pursue their love for country music.
"One constant that kept coming up was June — the name June, the month June, there were just all these correlations," Cooke told People. "So we were like, 'Okay, maybe there's something to June.' I have a sister named June, Jen's grandmother's name is June and for Hannah it's the month. A lot of cool things have happened to us in June." The women of Runaway June have a group connection to June outside of their personal ones, and it all comes down to how they met.
Here's how the original Runaway June ladies first got together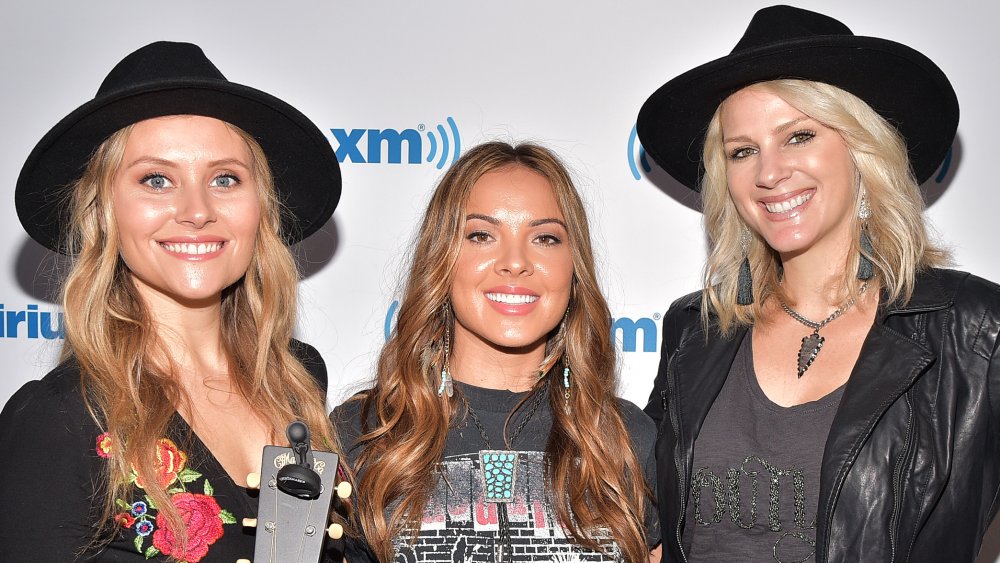 Theo Wargo/Getty Images
The original members of Runaway June — Jennifer Wayne, Naomi Cooke and Hannah Mulholland — met in Nashville in June 2015, according to Billboard. The trio first connected when Wayne invited Mulholland out to eat with her and Cooke. Over sushi, the three singer-songwriters naturally clicked. The country stars revealed that it was after dinner when Cooke and Wayne played their music for Mulholland that they realized they were stronger together.
"We were all in Jennifer's car," lead vocalist Cooke told Billboard in July 2019. "[Hannah] was shaking the back of my seat, like, 'Let me in on these writes!'" Wayne chimed in, noting, "Luckily, we all had the same vision." Cooke added, "It was like getting married right away, like, 'Oh, this works!'" It was in that month of June that the three women were offered a record deal as a trio, per People. Of that defining moment, ex-band member Mulholland told Billboard: "All of a sudden, we had to learn how to be a band."