The Special Meaning Behind Alec Baldwin's New Baby's Name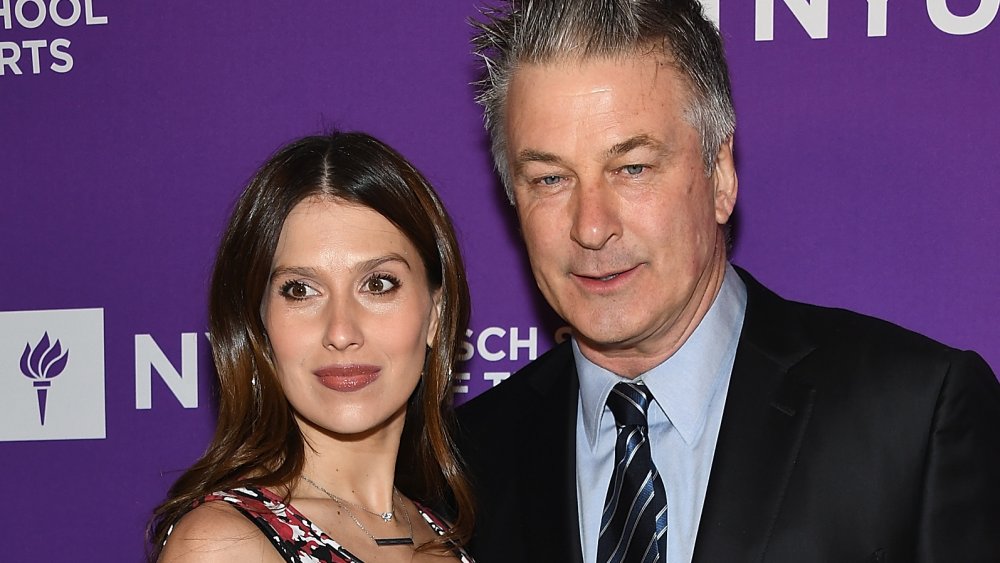 Dimitrios Kambouris/Getty Images
Congratulations are in order for Hilaria and Alec Baldwin on the arrival of their fifth child together! The couple, who tied the knot in 2012, shared the news via Instagram on Sept. 9, 2020. "We had a baby last night," Hilaria, 36, wrote along with a photo of herself and the newborn at the hospital with Alec, 62. "He is perfect and we couldn't be happier. Stay tuned for a name."
Fans didn't have to wait long, because the following day, the proud parents announced their son's name. "We would love to introduce you to Eduardo Pau Lucas Baldwin. Born Sept 8, 2020 at 7:46pm he weighed 7lbs 8oz," the Mom Brain podcast co-host revealed on Instagram. What's really precious, besides the photo Hilaria posted of her new son, is the meaning behind baby Baldwin's name. According to Hilaria, the name means "wealthy guardian of peace and light."
This is Alec's sixth child, as he noted in his Instagram post: "Número Cinco está aqui..... (Para mi, número seis)," he wrote in Spanish. "I love you, @hilariabaldwin. My karma is your karma. Your karma is mine." 
Eduardo joins brothers Romeo Alejandro David, 2, Leonardo Ángel Charles, 3, and Rafael Thomas, 5. His big sisters include Carmen Gabriela, 7, and Ireland, 24, who is Alec's daughter with ex-wife Kim Basinger. 
While the family is delighted to have a new addition, the journey to birthing him was turbulent.
Hilaria Baldwin suffered miscarriages prior to Eduardo's birth
Hilaria and Alec Baldwin were expecting a baby girl in early 2020, but announced they had suffered a miscarriage in November of 2019. While experiencing the heartbreak of that loss, the couple tried to focus on the positive. "We are so lucky with our 4 healthy babies — and we will never lose sight of this," Hilaria wrote on Instagram, along with a video of herself talking sullenly to daughter Carmen about losing her sister. Alec and Hilaria previously lost an unborn child in April of that same year. From that point forward, Hilaria pledged to continue being open about her life with fans, including sharing information about pregnancies and miscarriages.
The couple remained upbeat following their second miscarriage, and Alec Baldwin shared his thoughts about growing his family. "If you have kids, and if you're like us, sometimes you feel like you can't stop having kids," he told Entertainment Tonight. "Every time we have them, we're like, 'This is great. Let's have more!'" 
And more they received. Welcome to the world, Eduardo! We wish nothing but peace and light for the Baldwin family.