Kelly Clarkson Breaks Her Silence On Divorce Aftermath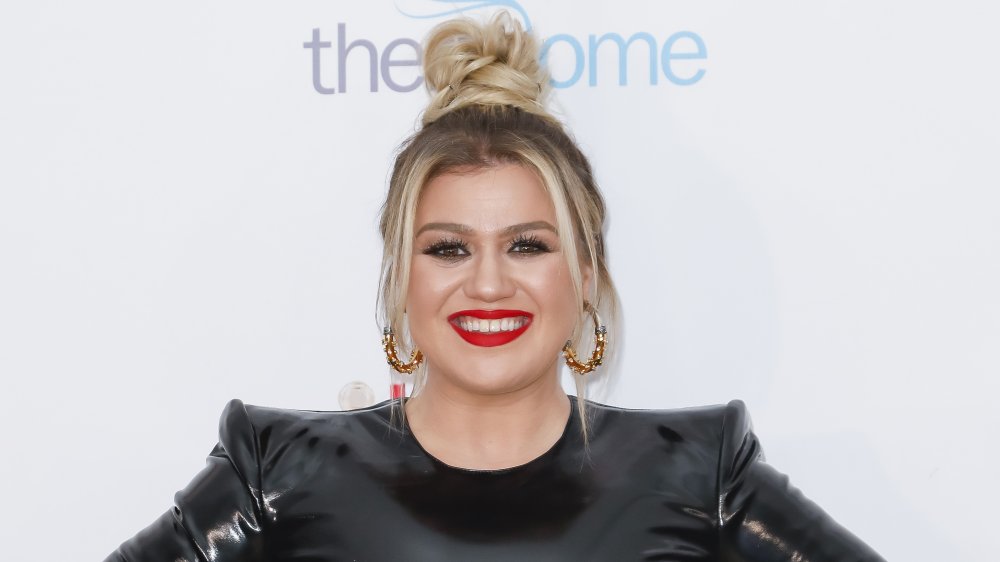 Tibrina Hobson/Getty Images
Divorce is never easy, and it's likely even more difficult when you're a celebrity with all of your fans' and haters' eyes on your every move. In September 2020, pop star Kelly Clarkson opened up on Sunday TODAY about her divorce from Brandon Blackstock. The 38-year-old singer cited "irreconcilable differences" in the June 2020 divorce filing and requested joint custody of their two kids, 6-year-old River Rose and 4-year-old Remington.
Clarkson is also a step-mom to Blackstock's other children from another marriage, Savannah, 18 years old, and Seth, 13 years old. It's kind of a big family to break up. There have been reports that Blackstock didn't want more children and the couple had been fighting more and more in quarantine, potentially leading to the divorce. 
Her Sunday TODAY interview is one of the first times Clarkson addressed the divorce in public, and it's obviously been a rough couple months for the couple, who wed in 2013. Apparently, they're still cordial, even if they can't resolve their issues. Just weeks after filing for divorce, Clarkson thanked Blackstock after winning her first Daytime Emmy for best talk show host. She wrote, "Thank you so much to @BBlackstock for believing in me & convincing me to do @KellyClarksonTV show." So, what else has Clarkson said post-split?
Kelly Clarkson admitted her life has been a bit of a 'dumpster'
Frazer Harrison/Getty Images
In an interview with the Los Angeles Times published on Sept. 11, 2020, Kelly Clarkson said that she wanted to not talk too much about her divorce for the sake of her kids. She explained, "I am a very open person, but I'm not going to be able to be truly open about this in certain aspects because there's kids involved. I think that I will navigate a way in which to be open and honest about it eventually, probably via the show, and it'll probably, I'm assuming, happen organically. But my children and his older children — there are a lot of little hearts involved in this. I probably won't go too deep with it."
Not long after, however, she was more blunt with Sunday TODAY about the effects of the divorce. The singer said, "I mean, it's no secret. My life has been a little bit of a dumpster... personally, it's been a little hard the last couple months. I've been talking to friends that have been through divorce. I don't know how people go through that without having some kind of outlet because it is the worst thing ever for everyone involved." Not only has Clarkson been talking to friends, but she's channeled her feelings into her music.
Kelly Clarkson wrote about her divorce for her upcoming album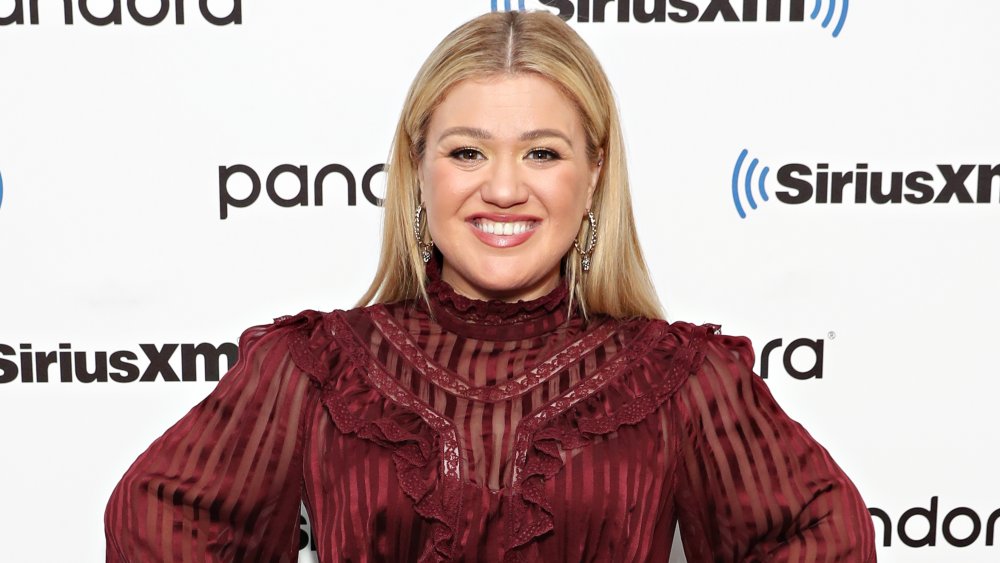 Cindy Ord/Getty Images
Kelly Clarkson may be keeping relatively quiet about her divorce from Brandon Blackstock, but fans may get some hints as to what was going on in her life leading up to it on her new album. The album is slated to be released later this year, per TODAY. Clarkson said writing helped her get through such a hard time in her Los Angeles Times interview.
"It's funny, I actually told my therapist recently, 'I have no idea how one goes through any kind of huge life change, like a divorce, that doesn't have some kind of an outlet," Clarkson said. "I am very lucky. Even from my childhood, my mom told me I had a problem expressing my emotions and all these things when I was really young and that I should start writing. So that's me expressing it. I usually leave it in the songs and that's usually my therapy."
She told TODAY that the album will be the "most personal one" she's ever released. "The whole record is basically every emotion you experience from the beginning of a relationship to the end of what it is now or where it is now, and it's been very therapeutic for me," she added. Hopefully, Clarkson's "dumpster" of a summer will result in good music and even more projects to come.