Justin Timberlake Offers To Collaborate With Britney Spears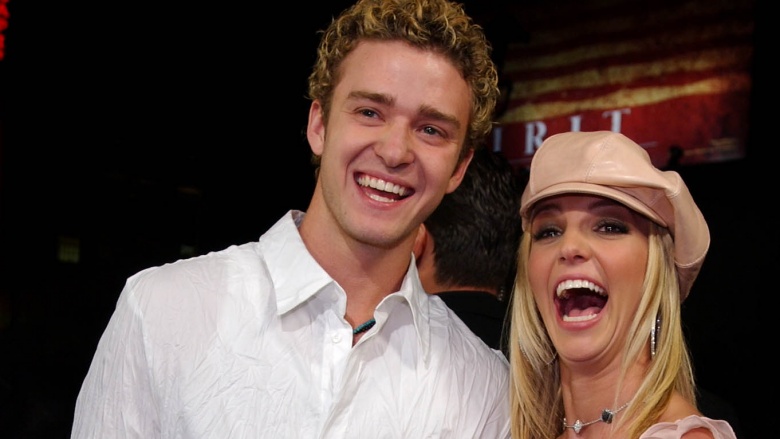 Getty Images
Everyone who's been dying to have Pinky and Stinky reunite, rejoice! Britney Spears and Justin Timberlake may finally get together again, but don't get too excited. It's just for music.
In late August 2016, Spears gushed on Most Requested Live with Romeo that she has a short list of dream duet partners: "Aerosmith [frontman Steven Tyler] seems really good and bright. He's a genius, I think. He's very rock 'n' roll, and he sings from his soul. Gwen Stefani, I think she's great. Justin Timberlake is very good."
Yes, that Justin Timberlake—the ex who aired a lot of Spears' dirty laundry to the public through the years. Girl does not hold a grudge, does she?
As it turns out, Timberlake is totally down to collaborate with Spears too. When E! News asked him about working with his inspiration for "Cry Me A River," he gushed, "Sure! Absolutely, absolutely...I have a 17-month-old, so I don't get the headline news."
Apparently, Timberlake isn't the only member of 'NSync who wants this to happen. Lance Bass told E! News, "I would love to see that happen, of course. I think everyone in the world wants to see them together again in any capacity. It's like everyone's childhood dream. I think it would be an incredible collaboration. I would want it to be a dance number, though...kinda like that Michael–Janet [Jackson] type thing, would be incredible."