The Truth About Jeannie Mai And Amanda Seales' Alleged Feud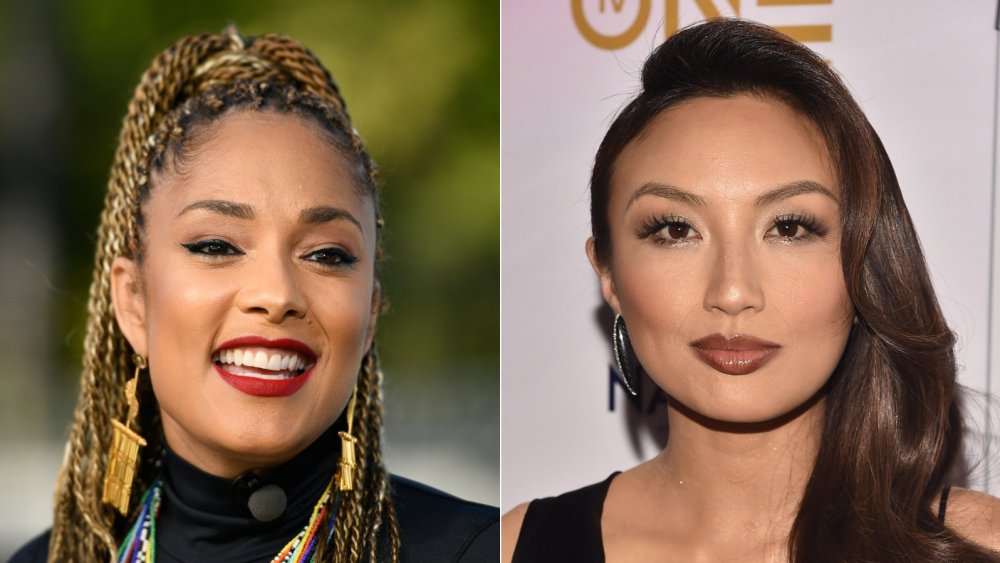 Noel Vasquez, Alberto E. Rodriguez/Getty Images
The Real continues to be a standout daytime talk show series, thanks in large part to its diverse panel of female voices. Beginning in 2013, the show featured hosts Adrienne Houghton, Tamera Mowry-Housley, Loni Love, Jeannie Mai, and Tamar Braxton, until Braxton was fired in 2016.
The show finally replaced the empty fifth seat with comedian Amanda Seales in January 2020 with a ceremonial wine bottle hit over the head, but the line-up didn't last long with Seales announcing via Instagram Live that she did not renew her contract with The Real in June 2020.
"I did not renew it because it doesn't feel good to my soul to be at a place where I cannot speak to my people the way they need to be spoken to and where the people who are speaking to me in disparaging ways are not being handled," said Seales. "I'm not in a space where I can, as a full Black woman, have my voice and my coworkers also have their voices and where the people at the top are not respecting the necessity for Black voices to be at the top too."
Despite Seales' departure, her brief time on the show was overshadowed by an alleged feud with Jeannie Mai.
Amanda Seales and Jeannie Mai disagreed over Jussie Smollett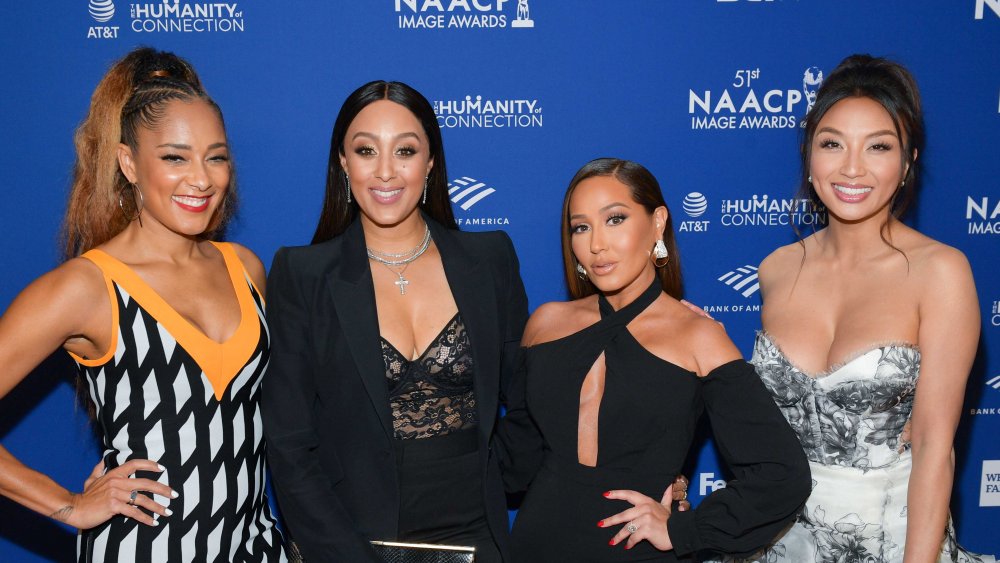 Matt Winkelmeyer/Getty Images
The ladies of The Real are no strangers to feud rumors. After singer and reality star Tamar Braxton's departure in 2016, a feud between the remaining hosts and Braxton trailed on in the public eye for years. Then in 2018, OK! Magazine reported that Adrienne Houghton and Jeannie Mai were upset about their lower salaries compared to Tamera Mowry-Housley (who later announced her own departure in July 2020).
With the arrival of comedian Amanda Seales, it was only a matter of time before the diverse all-female panel got even more heated.
In February 2020, Seales and fellow host, fashion guru Jeannie Mai, butted heads when discussing Empire actor Jussie Smollett's alleged hate crime hoax and his potential three-year prison sentence. During the segment, Seales grew visibly frustrated with Mai for suggesting that if Smollett is guilty, then he deserves his time behind bars.
With plenty of eye rolls, Seales pushed back, pointing out that real hate crimes against Black Americans go unprosecuted all the time, and "you don't start making it right with the people who are always treated wrong."
The segment concluded with host Loni Love commending Seales for her perspective and her Masters in African American studies.
Amanda Seales set the record straight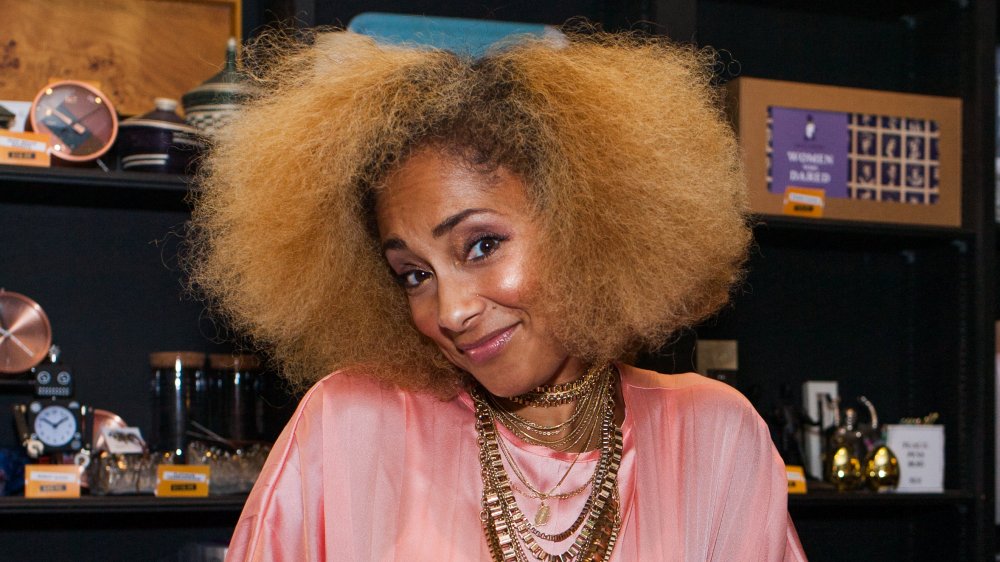 Emil Ravelo/Getty Images
Despite disagreeing with her fellow talk show hosts from time to time, comedian Amanda Seales has made it clear that butting heads on the show did not mean that she and Jeannie Mai were feuding.
In a group interview celebrating The Real's 1000th show, Seales corrected the ExtraTV reporter who brought up the alleged feud between Seales and Mai, asking "It comes with the territory right?"
"That's not the territory we're coming from," said Seales (via AceShowBiz). "We're not butting heads. And I think it's very, very important, especially at a table of diverse women to very clearly delineate the difference between having a difference of opinion than butting heads. You'll know when I'm butting heads because when I butt heads, there's only going to be one head standing and as you can see, we're still here." 
Mai agreed with her co-host, confirming there's no REAL bad blood between the ladies of The Real.