The Truth About Pink And Keith Urban's Relationship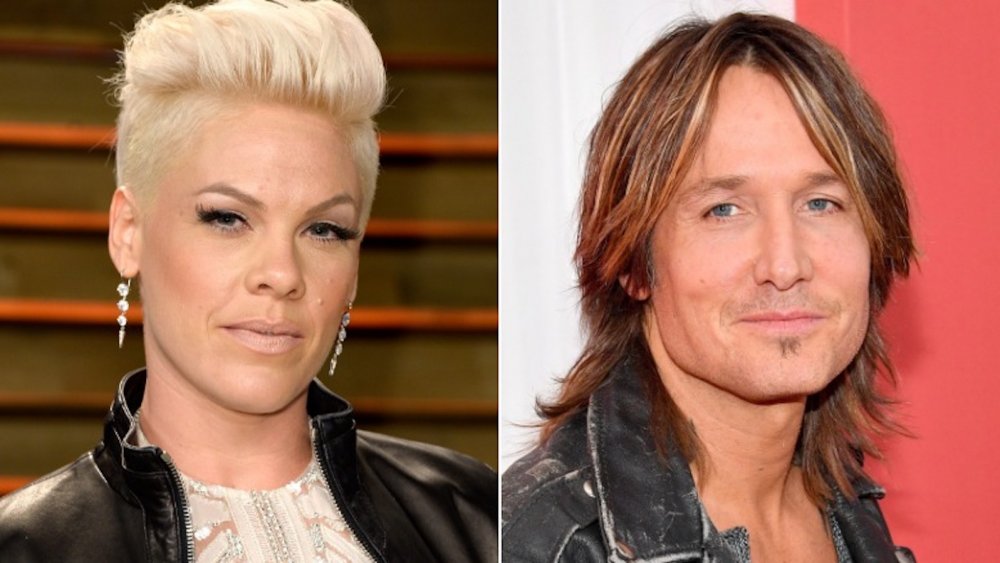 Pink and Keith Urban are giving fans a reason to "Raise Your Glass"! That's because the pop singer is taking the stage with the country star at the 55th annual Academy of Country Music (ACM) Awards on Sept. 16, 2020, and Urban will be wearing many (cowboy) hats that night, also serving as the award show's host, per Billboard. The pair aren't just performing any old tune either; according to Taste of Country, the show will see the "world television premiere" of their brand-new collaboration "One Too Many." The track will be featured on the country great's forthcoming album, The Speed of Now, Part 1, out Sept. 18, 2020. Well planned, Mr. Urban! According to the outlet, the upcoming LP features two more collaborations; the song "Out the Cage" with country rapper Breland and legendary Chic guitarist Nile Rogers, as well as a new version of "We Were" with singer Eric Church. 
"ONE TOO MANY, WORLD TELEVISION PREMIERE," Urban tweeted. "Performing with @Pink on the @ACMawards this Wednesday!" Fans, of course, were quick to chime in with their excitement. "So excited to see this!!!!!! I'm sure it will be beyond EPIC!!!" one responded. The socially-distanced event will also feature performances from Taylor Swift, Darius Rucker, and more, broadcast live from three separate stages. 
Ahead of their upcoming performance, here's more about Pink and Keith Urban's relationship, including an eyebrow-raising rumor involving Urban's wife, Nicole Kidman. Scroll down to see what was once reported about the trio. 
Did Pink 'save' Keith Urban and Nicole Kidman's marriage?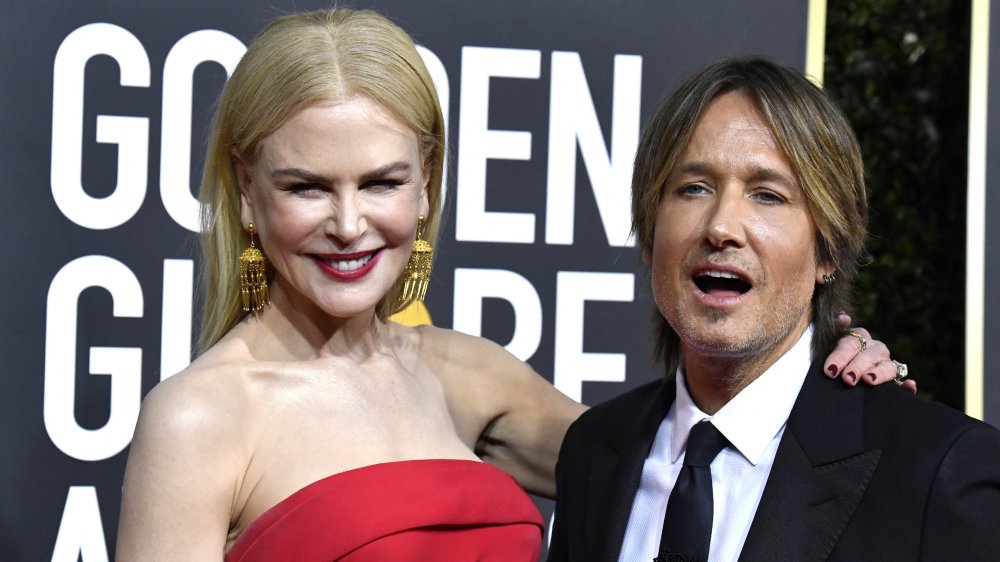 Frazer Harrison/Getty Images
Did Pink once "save" Keith Urban and Nicole Kidman's marriage? The pair's matrimony (they married in 2006, per Oprah Mag) seems rock-solid, especially according to a Sept. 14, 2020, interview with E! News. "She's just the one. She's the one that I was searching for my whole life," Keith gushed to the outlet about his superstar actor wife. But there was a time (and there have been many) when outlets were reporting otherwise, and Pink was involved.
In 2018, rumors swirled that the Urban and Kidman, who are endlessly cannon fodder for the tabloids, were on the verge of a "$413 million divorce" amid marital trouble. New Idea, which initially ran the story, per Gossip Cop, insisted that Urban and Kidman's marriage was then saved by... Pink. The magazine quoted a supposed source who said, "Pink has known Keith for years and they've always been close. The last time they saw each other, he mentioned to Pink that he and Nicole were [having problems]." The source claimed that pink Pink advised Urban to "spend some time apart" from Kidman and, "sure enough, it worked."
Huh. The story was never substantiated, and Urban's rep denied the claims to Gossip Cop. By all accounts, Urban and Pink's collaboration is solely based on music. "Hearing her [Pink] voice on the song 'One Too Many,' man it was unbelievable," Urban gushed to ET Canada. "That is an astounding, astounding gift that she has. And again, her as a person, it's also why she's been around a long time."