Who Is Gabby Barrett's Husband?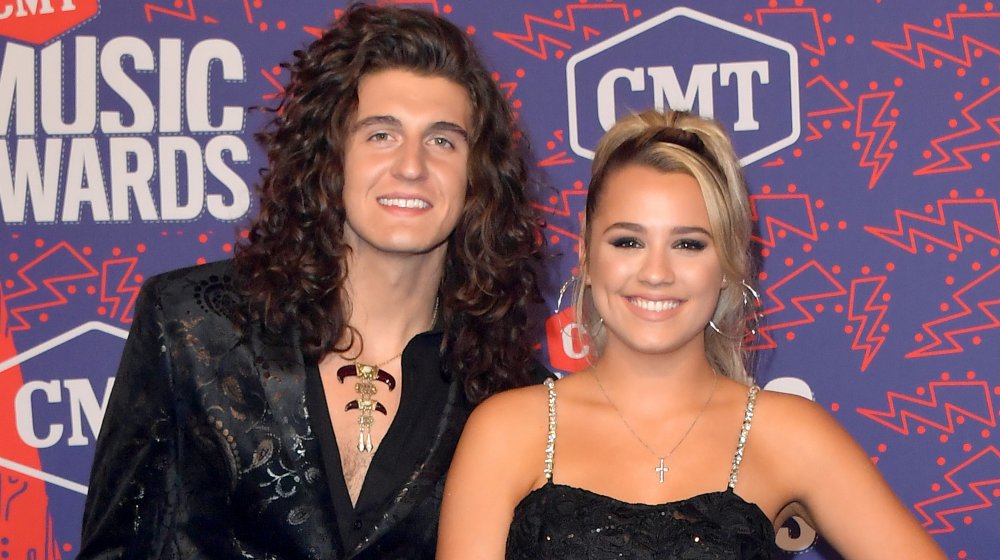 Michael Loccisano/Getty Images
Unfortunately, Gabby Barrett didn't win American Idol when she was a contestant in 2018. However, she did gain a supportive following and a husband. The third-place contestant met her eventual husband Cade Foehner, who finished in the top five of that season. American Idol judge Katy Perry may have been faux-upset when she found out that Foehner struck up a romance with Barrett, but the two have become fan-favorites, both separately and as a unit.
In March 2019, they were in Los Angeles for premarital counseling with their pastor, even though they weren't engaged... yet. They just happened to be staying at the hotel where they met while filming American Idol, according to People. They participated in a photoshoot with one of their friends who's a photographer. When the photographer switched lenses, Foehner was "saying all these sweet things and [she] didn't think anything of it because he normally does it all the time." The accolades continued and he said, "I want to spend the rest of my life with you," and he popped the question.
Despite the fact that they were already in premarital counseling, Barrett insisted, "I did not see this coming," which is funny because Foehner didn't either. He told People he didn't plan on proposing during that trip, but when he realized they were staying at the hotel where they first met, Foehner thought, "It can't get any more right than this." Then he asked his sister to overnight ship the ring so he could propose. 
Cade Foehner is a proud Christian, just like Gabby Barrett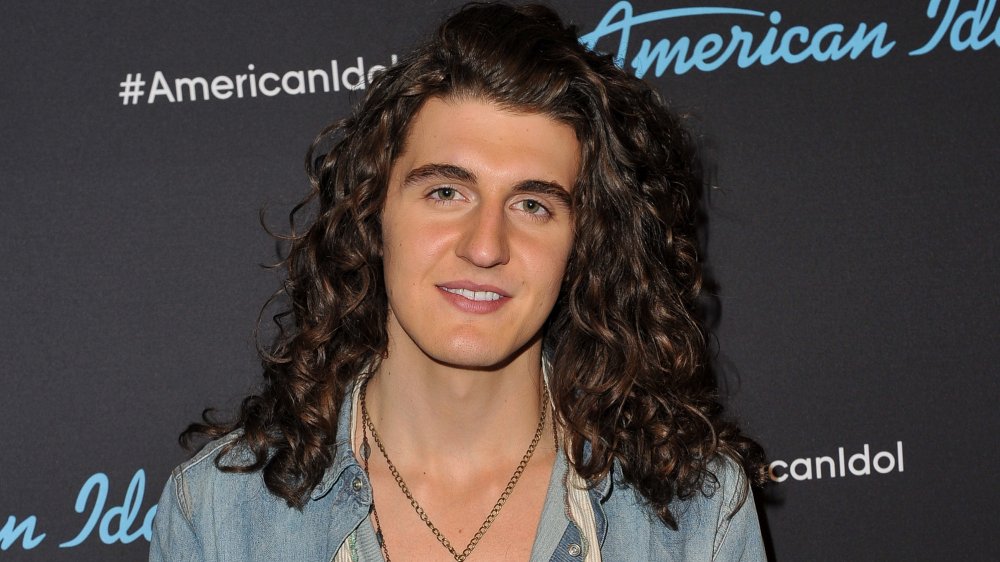 Allen Berezovsky/Getty Images
Gabby Barrett and Cade Foehner denied that they were "too young" for marriage during a March 2019 interview with People. She was 19 and he was 23 at the time. Foehner explained, "We do not date like most people do. We strive for a biblical relationship, so that requires a lot of strength in other areas. We are trying to be holy in our relationship. So we cannot physically do five years. We both know — we've talked about it and prayed about it."
"Her love for God — that rocked my world from the start," he told the outlet. "Her humility and who she is as a woman is wrapped up in her beliefs in God." The couple revealed that they tied the knot during an October 2019 People interview. The ceremony was officiated by Jeremy Vuolo, Jinger Duggar's husband. Barrett shared, "We're both excited to make such a serious and holy commitment before the Lord, with our friends and family there to support us and celebrate." 
Barrett believes their relationship is strong because of their shared devotion to religion. "We pray together every day," she explained. In August 2020, the couple told People, "The Lord has blessed us with a little one, and we're really excited to finally be able to share the news with everybody and just have a big old family celebration about it." Foehner said they had "talked and prayed" about having children. Their daughter is due in early 2021.
Cade Foehner and Gabby Barrett support each other's music careers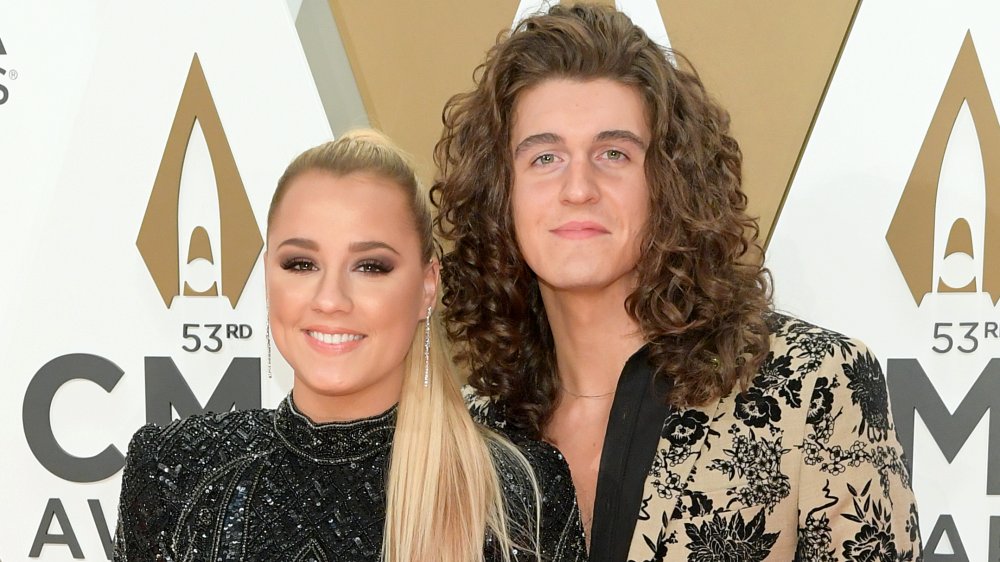 Jason Kempin/Getty Images
American Idol fan-favorites Gabby Barrett and Cade Foehner are excited to go out on tour as soon as the world returns to normalcy after the pandemic. They intend to tour together and bring their future daughter along, so they can have "a family rodeo in a tour bus." Barrett told People, "Me and Cade, we do everything together, and you'll see us both on the stage at the same time." She went on to elaborate, "It's always been a dream to take our family out on the road and be able to do the job that we love, surrounded by family and having them experience everything."
While it might be tough for some couples to have two celebrities in the relationship, Barrett and Foehner could not be more encouraging of each other's creative endeavors. In April 2020, he praised her for having the number one country single for her song "I Hope." He congratulated Barrett for her New Female Artist of the Year nomination from the Academy of Country Music Awards in February 2020. In September 2019, Barrett encouraged her Instagram followers to listen to Foehner's song "Baby, Let's Do This."
It is actually ironic that Barrett and Foehner met in a setting where they were supposed to be competing against each other, since they walked out of that experience rooting for one another and forming a stronger support system than either of them could have ever anticipated.