Katy Perry Reveals What Kind Of Judge She'll Be On American Idol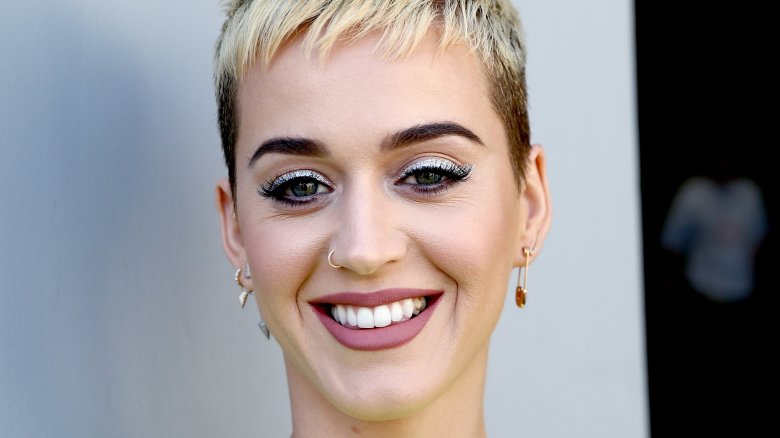 Getty Images
The "Chained to the Rhythm" singer knows exactly what she'll be like as a judge on the new American Idol reboot.
"I'm gonna be the same judge I've always been," Katy Perry told KTU's Cubby and Carolina in the Morning
, explaining, "I'm not judgy. I have constructive criticism."
Perry continued, "The reality is I am polite but firm, and I'm super realistic, I definitely have huge dreams, and I think the show is wonderful."
The 32-year-old added that she's been trying to work with American Idol for years, but it's just never worked out. However, now that the show has been picked up by ABC after being canceled on Fox, Perry reveals that the time is finally right—and she couldn't be more thrilled to be on such an iconic singing competition.
"God bless all the other shows and all the things that people do, etc.," she told the radio show, "but this show is about finding real talent, making real people's dreams come true, and additionally hearing their stories. And that's what it's about for me. I want to hear your story, I want to help you make your dream come true, I want to see you, I want to hear you, I want to witness you."
Of course, the paycheck Perry will reportedly earn isn't a bad reason to do the show either. Nicki Swift previously reported that Perry will earn a cool $25 million for her judging gig. The "Swish Swish" singer, who recently admitted that a feud exists between her and Taylor Swift, is happy to be making that eight-figure paycheck.
"I'm really proud that, as a woman, I got paid," Perry said. "And you know why? I got paid, like, more than, like, any guy that's been on that show."
But, in case anyone thought Perry's pride suggested she didn't want to find a romantic partner, she added, "And by the way, I love men, so I'm a paid woman and I'm ready for a beautiful man."
Too bad things didn't work out between her and ex Orlando Bloom.