Kate Gosselin Responds To Collin's Accusations Against Jon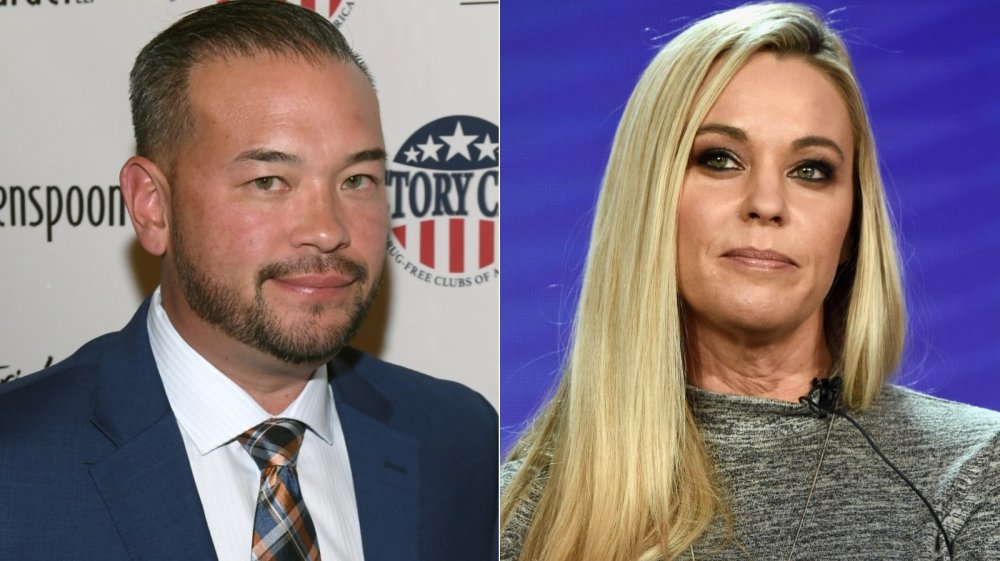 Bryan Steffy, Amanda Edwards/Getty Images
It's no secret that Kate and Jon Gosselin have had an acrimonious relationship since their split in 2009 after 10 years of marriage, per ABC News. Their tumultuous co-parenting has led to countless public feuds, with both parents calling the other out in the press.
In addition to their issues with each other — or perhaps, because of them — Kate and Jon have both had difficult relationships with their eight children: twins Cara and Mady and sextuplets Alexis, Aaden, Leah, Joel, Hannah, and Collin. While most of the sextuplets live with Kate, in 2018, Jon was granted custody of Hannah and Collin, who live with him, per US Weekly. However, in early September 2020, things seemingly got worse for the Gosselin family.
According to People, Collin took to his Instagram account to accuse his father of physical abuse in a since-deleted post."He punched me in the face and gave me a swollen nose and I started bleeding," he reportedly wrote. "He then continued to kick me in the ribs after I was on the floor." The incident allegedly stemmed from a verbal altercation in the car, which then escalated to Collin denting Jon's vehicle by throwing a heavy object at it, People reported.
Both Kate and Jon were quick to respond to the allegations while Pennsylvania's Berks County Child & Youth Services investigated the supposed incident, according to People. Needless to say, the parents had very different reactions.
Kate slams Jon as 'a violent and abusive person'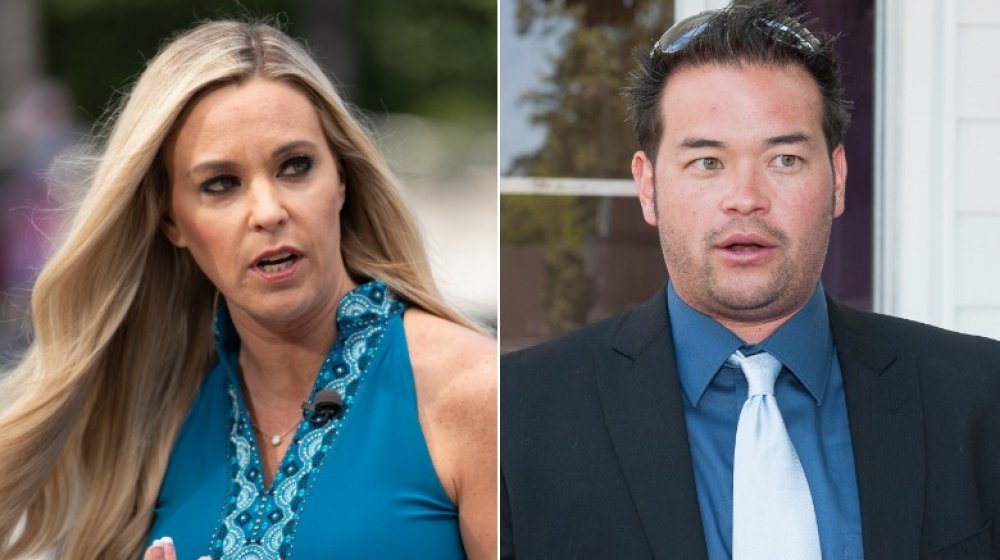 Noel Vasquez, Dave Kotinsky/Getty Images
When speaking to People magazine in September 2020, Kate Gosselin didn't mince words about her ex-husband's alleged behavior towards Collin. "I am horrified that this man is the father of my children," she said. "I don't want my children to be associated with someone who loses his mind because his car got dented."
She added that she will continue to be outspoken about the alleged abuse in order to protect her kids. "As a mother, I am not going to sit quietly and idly by while my child, any of my children, is assaulted by anyone, let alone their own father," Kate continued. Meanwhile, Jon's rep spoke to the magazine and denied the claims of abuse. "Jon has never abused Collin," the spokesperson said. "No charges have been filed against him, and there's no ongoing [Child & Youth Services] investigation."
In a different interview with the outlet, Kate doubled down on her remarks."I am done hiding and will say this unequivocally: Jon is a violent and abusive person," she told People. "The police need to do their jobs," she said. "I am so sick of Jon's abuse being disguised as everything but. I don't want my children around him. Enough is enough."