The Untold Truth Of Ruth Bader Ginsburg's Children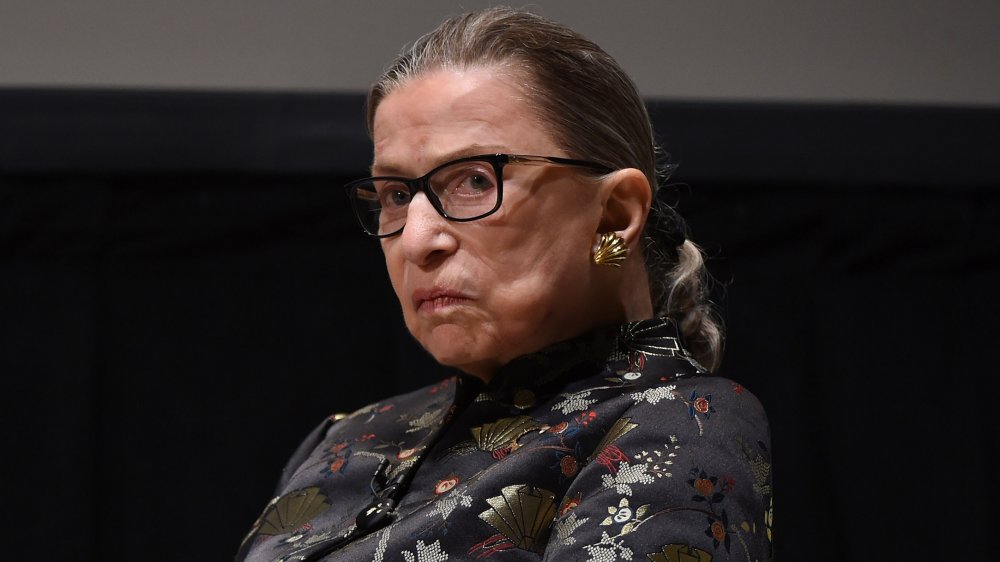 Michael Kovac/Getty Images
United States Supreme Court Justice Ruth Bader Ginsburg was beloved by many. The associate justice, who passed away from complications caused by pancreatic cancer on Sept. 18, 2020, was the second woman to hold a position on America's highest court after she was nominated and confirmed under President Bill Clinton's leadership in 1993 (per CNN). Ginsburg spent much of her life fighting for women's rights and promoting gender equality and, as such, became a feminist icon for millions. Her death sent shockwaves across the country, sparking tributes from celebrities and politicians all over social media. In the words of Chief Justice John Roberts, "Today we mourn, but with confidence that future generations will remember Ruth Bader Ginsburg as we knew her — a tireless and resolute champion of justice."
While Ginsburg was a champion and icon for many, she was beloved by no one more than her children, Jane and James Ginsburg. Ginsburg gave birth to her daughter Jane before entering Harvard Law School and raised her as she put herself through law school. Her son James was born ten years later, while Ginsburg was a professor at Rutgers University. Both children have been wildly successful — a testament to Ginsburg's skills as a parent.
Jane Ginsburg followed in her mother's footsteps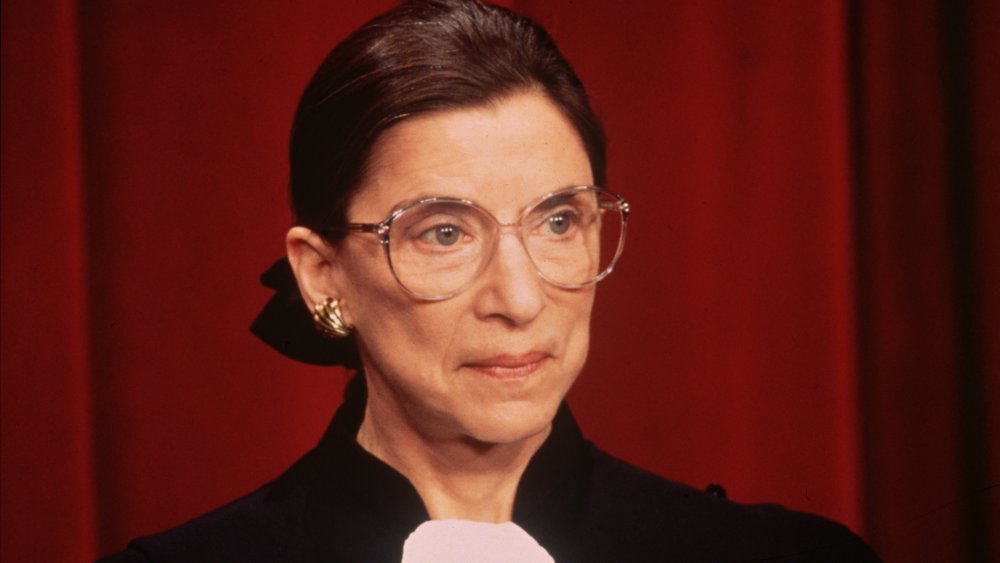 Ron Sachs/Getty Images
Jane Ginsburg, daughter and eldest child of the late Justice Ruth Bader Ginsburg, was born in 1955, before her mother's legal career took off. Ginsburg raised young Jane as she pursued her law degree. Ginsburg began her education at Harvard Law School and ultimately graduated from Columbia Law School. She later became a law professor at Rutgers University, so Jane grew up well aware of the hard work and dedication her mother put forth to achieve success. Jane ended up following in her mother's footsteps and entered Harvard Law School after earning a bachelor's degree from the University of Chicago. She later earned her Doctor of Law degree from Panthéon-Assas University in Paris.
Jane went on to become a professor at Columbia University, making them the first mother and daughter in the United States to serve on the same law school faculty (per the American Bar Association). Jane specializes in intellectual property law, speaks French and Italian fluently, and has taught all over the world. She has also received a number of awards and honors, including induction into the British Academy, the American Academy of Arts and Sciences, and the American Philosophical Society. According to Newsweek, she has two children: Paul Spera, an actor, and Clara Spera, also a lawyer.
Ruth Bader Ginsburg's son took a different path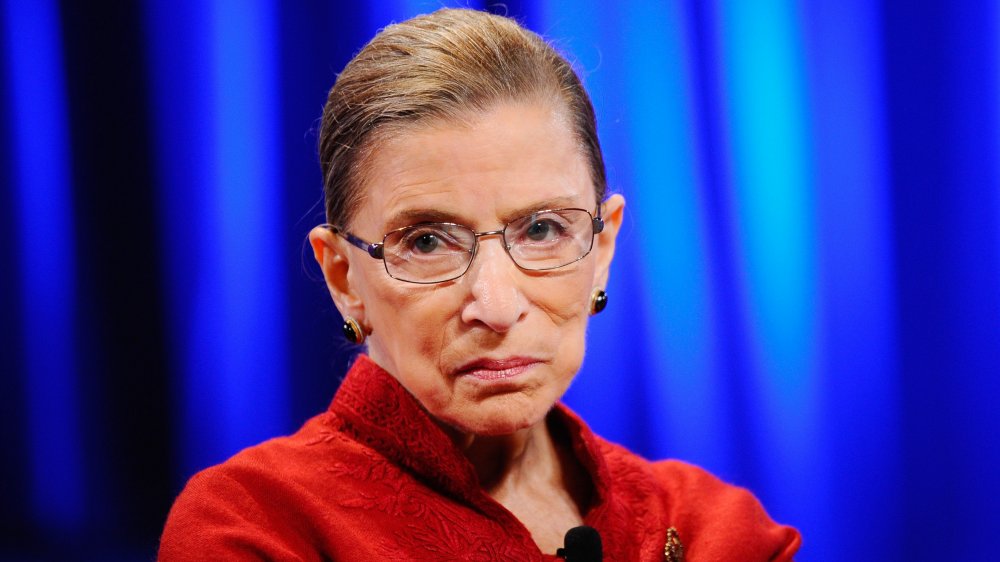 Kevork Djansezian/Getty Images
Growing up in a family of lawyers, one might expect Ruth Bader Ginsburg's son to follow suit. But unlike his mother, father, and sister, James Ginsburg attended a year-and-a-half of law school before choosing a different path for his life (per Newsweek). James attended the University of Chicago, earning his bachelor's degree and a spot in the school's law program. Yet, while James inevitably abandoned his studies, he stayed in Chicago and founded a record label, Cedille Records. According to its website, Cedille Records is dedicated to offering an "interesting perspective on important, new, unusual and/or seldom recorded classical repertory." 
James has been a fanatic of classical music since he was very young and used that passion to help expand the genre's audience via the not-for-profit work that Cedille Records does. In 2009, the Chicago Tribune called him "one of the last independent entrepreneurs in classical recording," citing his "business acumen and respect for the needs of both the record-buying public and the Chicago musicians." In 2020, he received a Distinguished Service to the Arts award from the Lawyers for Creative Arts group in Chicago. James also earned a Grammy nomination for Producer of the Year, Classical, at the 2019 ceremony, while the Cedille Records team has produced a number of Grammy-winning recordings. Per Newsweek, James Ginsburg has been married twice, and has two children from his first marriage, and two stepchildren from the second.