The Unique Emmy Acceptance Speech That's Getting A Lot Of Attention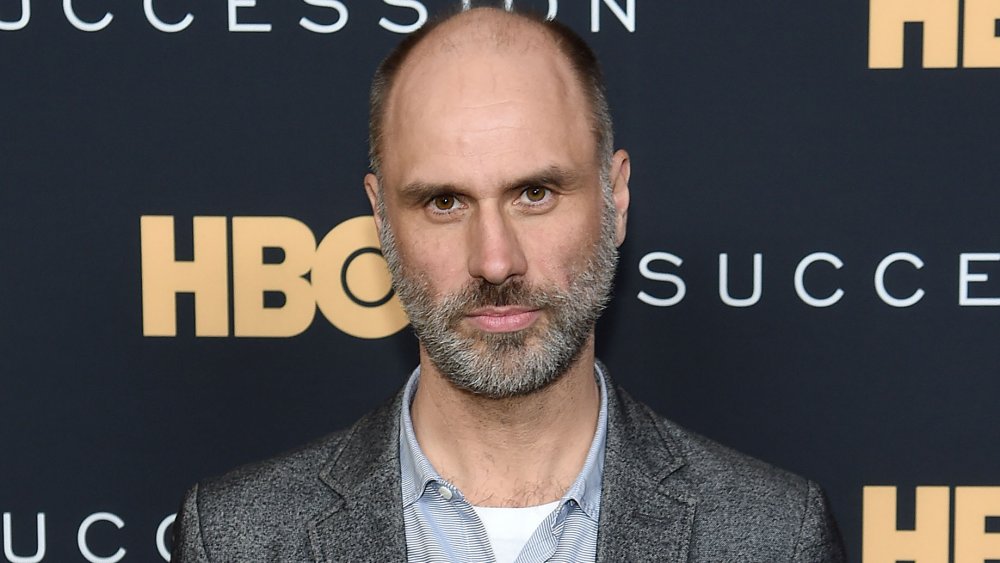 Jamie Mccarthy/Getty Images
Sure, there is always buzz about the winners (and losers) in each category at the Emmy Awards. Occasionally, some of the (obviously scripted) "candid" presenter commentary elicits a strong response as well. But sometimes it's the acceptance speeches that are really, truly off the cuff and just steal the show, especially on a live television broadcast.
Succession creator Jesse Armstrong accepted the award for Outstanding Drama Series at the 2020 Emmy Awards. It was the last award of the night. Yes, there were some surprises throughout the ceremony, but nothing that actually sparked genuine controversy. For all intents and purposes, the show went off without a hitch... and then Armstrong broke the mold with his speech.
It started out traditional enough. Armstrong began his speech by saying (via The Hollywood Reporter), "Thank you very much indeed. This is such a very nice moment and it's very nice not to be with the cast and some of the crew to share it with you all tonight, but this is a wonderful achievement for the whole group." That was similar to the sentiments shared by the other winners. But then, Armstrong switched things up, changing the speech from a conversation full of "thank you" to "un-thank you."
James Armstrong slammed President Trump and the coronavirus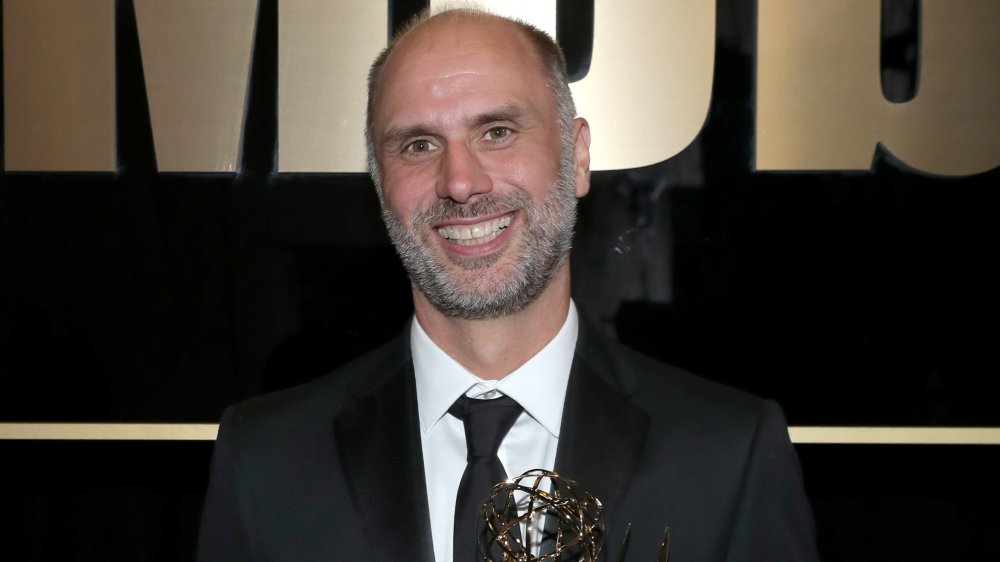 Rich Polk/Getty Images
During his acceptance speech for Outstanding Drama Series at the 2020 Emmy Awards, Succession creator Jesse Armstrong started a new concept: "un-thank you." He shared (via The Hollywood Reporter), "For being robbed of the opportunity to spend this time with our peers and with the cast and crew, I think maybe I'd like to do a couple of un-thank yous. Un-thank you to the virus for keeping us all apart this year." That's a sentiment that pretty much everyone can agree with!
Then Armstrong said, "Un-thank you to President Trump for his crumby and uncoordinated response. Un-thank you to [Prime Minister of the United Kingdom] Boris Johnson and his government for doing the same in my country." Armstrong is from England, FYI. "Un-thank you to all the nationalists and sort of quasi-nationalist governments in the world, who are exactly the opposite of what we need right now. And un-thank you to the media moguls who do so much for the people in power. So, un-thank you," Armstrong concluded.
That may have been the end of the speech, but the "un-thank you" conversation continued on Twitter, with social media users reacting to the speech and others giving their own "un-thank you" shoutouts for their own grievances using the hashtag #UnThankYou. It was quite the way to end the show. Will "un-thank you" make its way into the lexicon of 2020? That seems about right given all of the curveballs from this year.