The 2020 Emmy In Memoriam Forgot About These Stars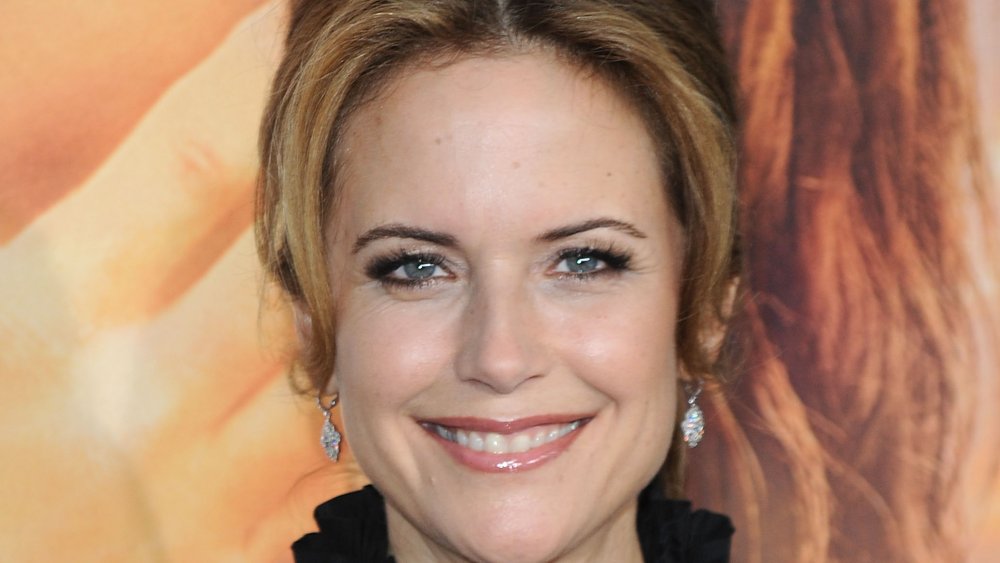 Jason Merritt/term/Getty Images
The 2020 Emmy "In Memoriam" segment brought goosebumps to anyone who watched it. Not only did it highlight all the iconic stars who've sadly passed away over the past year, but it also included a tear-jerking performance by the two-time Grammy winning artist, H.E.R. The tribute began with a piano rendition of Prince's Nothing Compares 2 U, followed by a series of clips and images featuring all of the famous people we were sad to lose in 2020 — from Regis Philbin to Chadwick Bosmen. H.E.R even stepped away from the piano for a guitar solo as a clip of Bosmen delivering a speech played. It was among the most heartfelt and powerful moment of the award show.
And yet, like so many "in memoriam" segments before it, the video montage missed the mark when it came to honoring all the stars who've died this year. For example, the 2020 Emmys managed to forget about actresses Kelly Preston and Olivia de Haviland, omissions which are raising eyebrows.
Time constraints are likely to blame
Keystone/Getty Images
So, why did the 2020 Emmys forget to include Kelly Preston, Olivia de Haviland, and other stars in their otherwise touching "In Memoriam" segment? To hear them explain it, those missing names weren't oversights by the Academy, but instead were victims of the show trying to stick to its three hour time slot.
Due to the coronavirus pandemic, the Emmys had to totally pivot the way they produce the show. The event is normally a party-like gathering for Hollywood's best and brightest, but this year the show had to go on virtually in order to keep up with safety protocols. And with empty seats and only video interactions, this means there was a chance the show could go over its allotted three hour time slot. Think about it: How would they play the ever-so-annoying end-your-speech-now-please ballad to stop stars from rambling too much during their award acceptance speech? 
And that's the main reason that the "In Memoriam" segment didn't include everyone who has passed away this year, according to the people behind the scenes at the Emmys. Producers of the live award show decided to cut back the segment this year and include its full tribute highlighted on the Emmys' website. Entertainment Tonight reports, "the Emmys acknowledged that not every celeb who has died this year would be featured in their tribute, citing time constraints."