Giuliana Rancic Is Missing The Emmys Red Carpet. Here's Why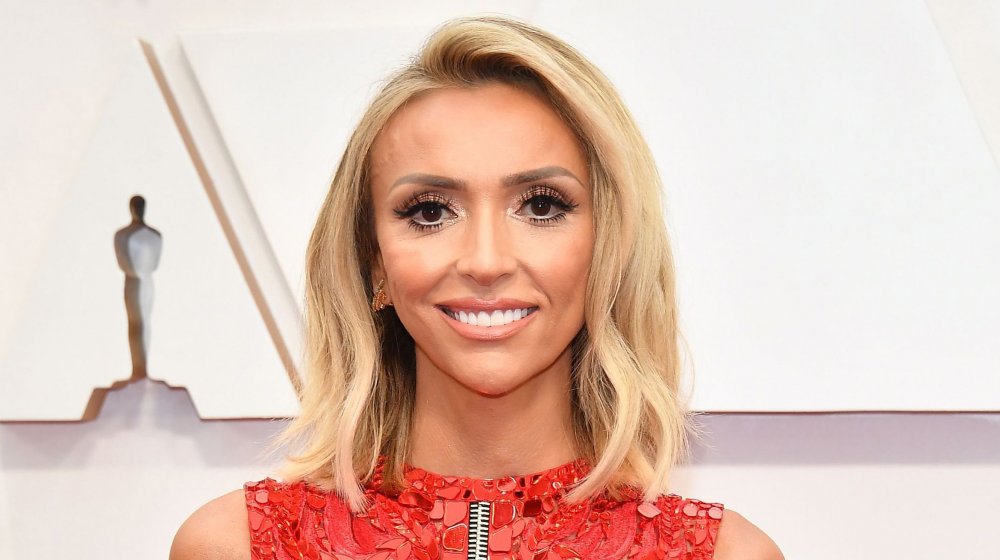 Amy Sussman/Getty Images
Seasoned entertainment news host and reality tv star Giuliana Rancic has been covering the biggest Hollywood stories, red carpets, and celebrity drama for almost two decades, with her career at the E! Network beginning in 2002. The tv host officially took on the co-host title of E! News back in 2005 and led the show for almost 15 years (with a small departure for three years in 2015). Then in October 2019, with E! News production moving from Los Angeles to New York, the Giuliana & Bill star let fans know she would not be returning as host of E! News after the move, according to People.
Rancic told fans at the time she would still make appearances on the E! Network to cover E! Live Red Carpet coverage. Shoot forward a year later to the 2020 Emmy Awards E! Live From the Red Carpet show, and fans quickly noticed Rancic was nowhere to be found. Odd, no?
So why was the host M.I.A. for one of television's biggest nights? Let's take a look at the reason.
Giuliana Rancic tested positive for coronavirus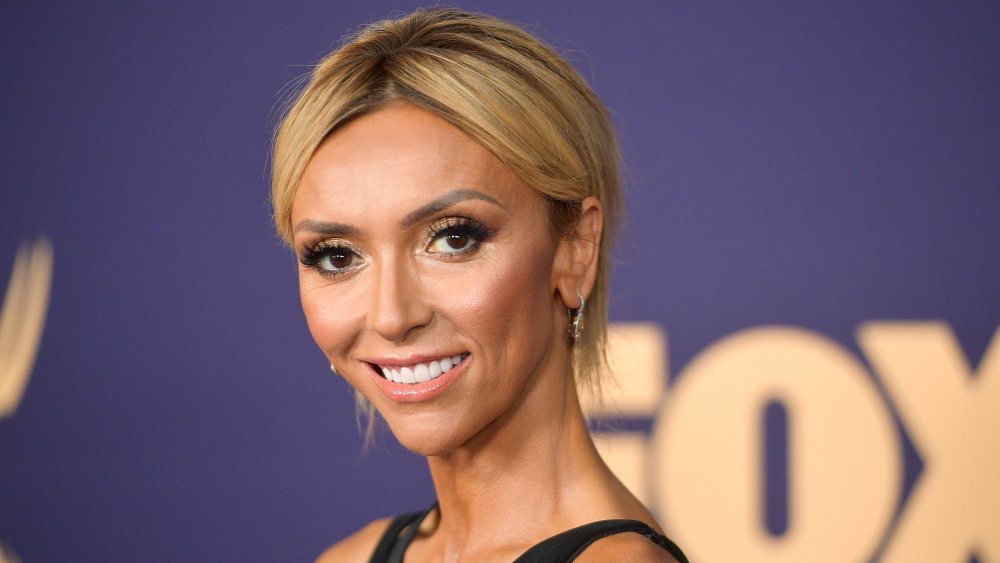 Matt Winkelmeyer/Getty Images
The 2020 Emmy Awards E! Live From the Red Carpet show was hosted his year by E! Correspondent Brad Goreski and E!'s Nightly Pop's Nina Parker. The last-minute host swap from earlier reports of the show being hosted by E! veteran Giuliana Rancic was due to Rancic testing positive for coronavirus. In a statement released during the show, Rancic revealed her husband, Bill Rancic, and their son, Duke, also tested positive for COVID-19, according to E! News.
"As I go into my 20th year on the E! red carpet I have to say I do not take missing an award show lightly, but unfortunately this year is just so different," wrote Rancic. "As part of E! and NBCUniversal's very strict testing guidelines, especially before an event like this, I did find out that I tested positive for COVID-19. Now as much as I didn't want to hear that, I'm very thankful I heard it before I traveled and possibly could have exposed other people. So for that, I'm thankful."
The tv host went on to assure viewers her family is doing well and in recovery. "We're all doing well and taking care of each other so I'm going to get back to doing that," said Rancic. "But I just want to say I'm wishing you all the best and please protect yourselves and protect those around you. Take good care and I'll see you on the next red carpet."
Get well soon, Giuliana!