The Real Reason Nick Cordero Wasn't Honored At The 2020 Emmys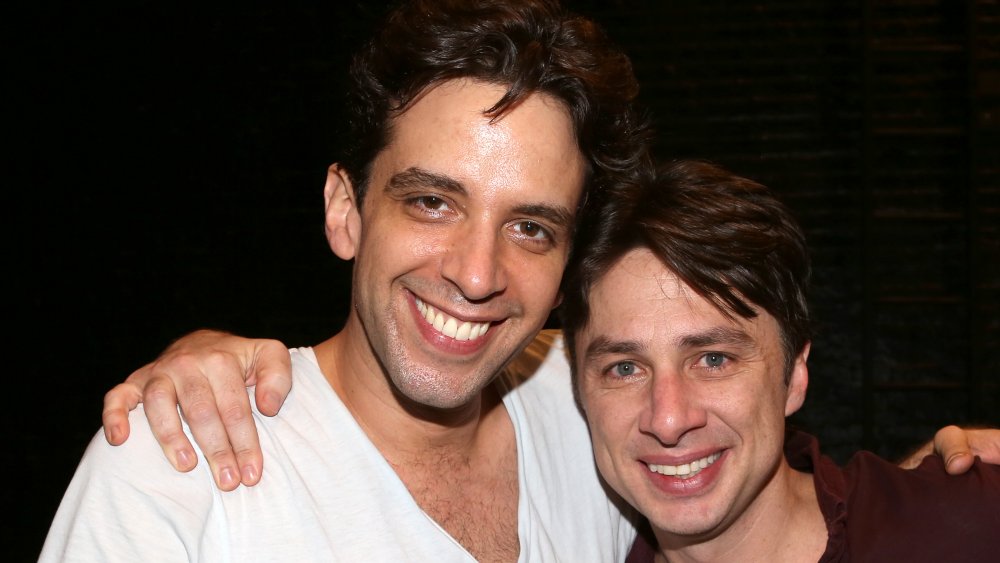 Walter Mcbride/Getty Images
Scrubs alum Zach Braff has responded to fans who criticized the 2020 Emmys for leaving Nick Cordero out of its "In Memoriam" montage. Braff, who was best friends with the  Bullets Over Broadway star before his passing due to COVID-19 related complications, took to Twitter on Sept. 21, 2020, to share his thoughts. "For those wondering: The Emmys chose to leave Nick Cordero out of the memorial montage. I had no idea one had to campaign to get their loved one in. We did. They passed," Braff wrote.
As you might recall, Cordero tragically died in July of 2020, leaving behind his wife, Amanda Kloots, and their baby boy, Elvis. "We just bonded, man. When you do a Broadway show, you do a play, you can't sleep," Braff said during an episode of his Fake Doctors, Real Friends podcast about losing his friend. "After the show, your adrenaline is pumped ... so we would all go out and hang out, and we'd all party in Manhattan and end up at my place late night, and just had so many great memories together."
So what did the Emmys have to say about the supposed snub? As it turns out, those involved with the show reached out to Braff about the situation — keep reading for their explanation.
The Emmys shared its side of the story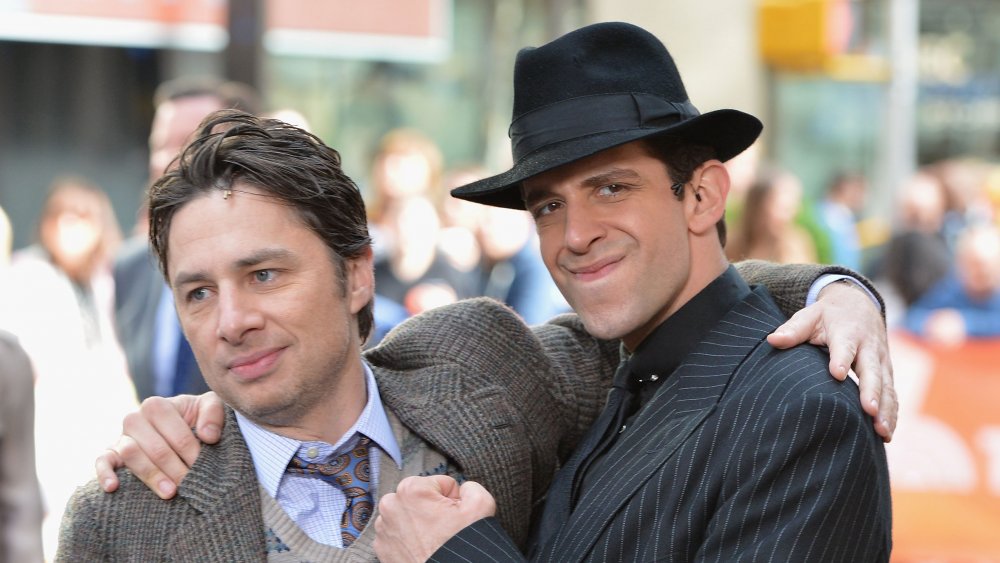 Slaven Vlasic/Getty Images
As for what the Emmys had to say about Nick Cordero's absence from the "In Memorium" segment, Braff tweeted the following message from the show. "Those involved in the In Memoriam selection process are very aware of the sad passing of Mr. Cordero due to coronavirus and we assure [you] that his name has been given every consideration for inclusion," it read. "With so many people passing in any given year, we simply cannot ensure any particular individual is included, nor do we release the names of those included prior to the telecast."
Along with Cordero, some other notable absentees were Kobe Bryant, Kelly Preston, and Sam Lloyd. Braff, who worked with Lloyd on Scrubs, added, "I should mention too, that they also left out Sam Lloyd. I would have never even considered 'campaigning' for Sam because he had more TV credits than most actors I know." Speaking of TV credits, Cordero had roles on Blue Bloods and Law & Order, to name a few titles.
Although the explanation might make sense to some, it's understandable there is a feeling of disappointment that these special stars were not included. With that being said, our deepest condolences go out to every person who has sadly lost a loved one this year.