The Truth About Mackenzie From Love Island USA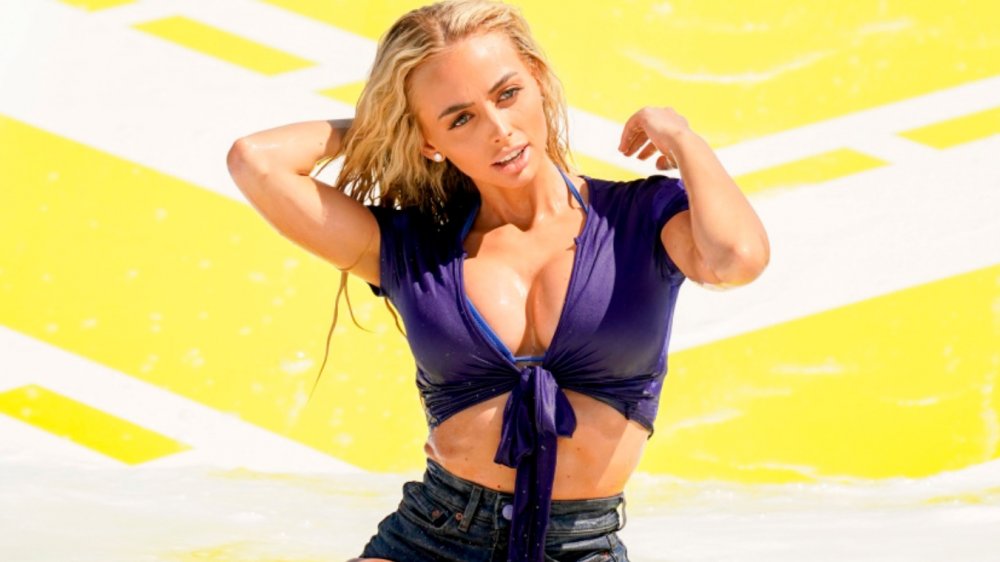 Robert Voets/CBS Entertainment
Mackenzie Dipman from Love Island USA was a controversial personality from the moment she walked into the villa. The young Scottsdale, Arizona native waltzed into the villa looking for love, and although she went back and forth when it came to who she wanted to be with, it looks like she might have finally gotten her happily ever after. 
Mackenzie's Love Island USA bio says that her "dating history reads like a bad rom-com, but she has not given up on finding love," which also sums up her time in the Las Vegas villa. Plus, most of her exes are millionaires, which means that anyone she ends up with might have to step it up when it comes to finances. Her bio also stated that her partner has to love sports, and her dream guy is a "Southern gentleman with a Texas accent." 
Mackenzie also wrote her own dating profile for CBS and it actually sums up everything you need to know about her. The blonde bombshell, 24 at the time, wrote, "Unpopular opinions: whipped cream is not sexy or tasty, disco is the best genre, three cups of coffee a day is good for you, Tom Brady is not the GOAT."
It's that kind of confidence that got her into trouble on Love Island, though all seems to be working out well in the end. Here's what's going on with Mackenzie from Love Island USA.
Mackenzie and Connor had a complicated relationship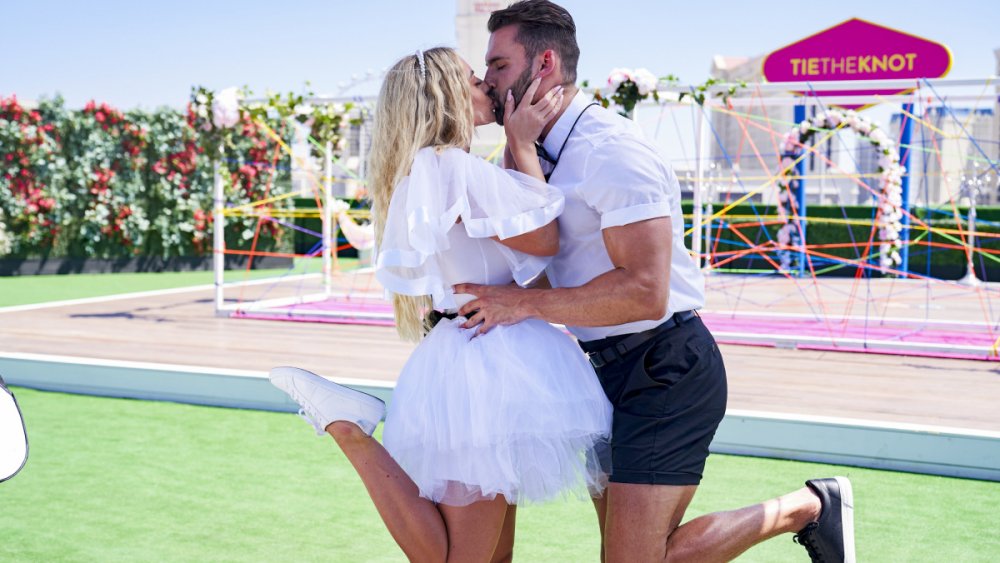 Robert Voets/CBS Entertainment
Mackenzie Dipman first coupled up with Connor Trott on Love Island USA Season 2, and they seemed like a great match until his head was turned when Lauren Coogan, hailing from the U.K., walked in. Connor went back and forth with Mackenzie, who felt like she was getting two sides of Connor, until he ultimately picked her again in the recoupling. 
Unlike some of the other guys, Connor spent most of his time in Casa Amor pining for his girl, realizing that she was The One. He expected to walk right back into her arms upon his return, but she had chosen Jalen while he was away, reasoning that she just didn't think Connor would be loyal to her. Although she seemingly broke his heart, Mackenzie went back to Connor when things with Jalen started to turn sour. At the end of the day, though, Connor had had enough of her back and forth, and she went home first, with her now infamous teddy bear Gus in tow. 
It wasn't until Connor left the villa a few episodes later that fans got to see just how close those two really were. In his final speech, he declared that he was coming for Gus and Mackenzie, and even FaceTimed her on air before packing his bags. So the two are seemingly going to try and make it work in the real world, according to Mackenzie's Instagram.  
Mackenzie (and Gus) waited for Connor to come home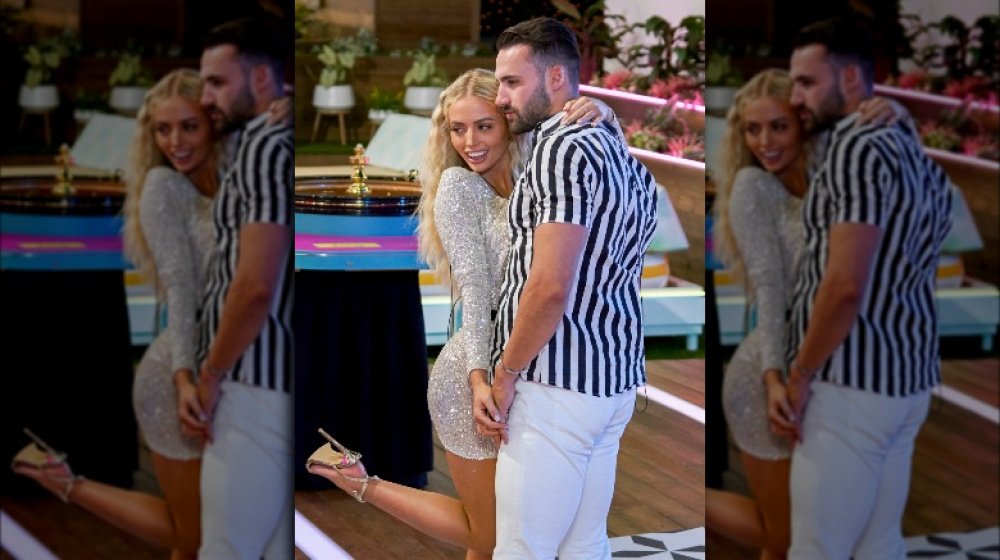 Adam Torgerson/CBS Entertainment
Although things were rocky for Mackenzie Dipman and Connor Trott throughout their time on Love Island USA Season 2, they might ultimately end up together, which is good news for fans of the couple. 
Mackenzie wrote on Instagram after Connor left the villa in late September 2020, "Gus & I have been patiently waiting for him on the outside and we cannot wait to welcome him home! We have missed him SO much." She added that, because she and Connor fell in love on national TV, people are guaranteed to have lots of opinions about their relationship. But she pleaded with viewers to "PLEASE please keep in mind, that the public has only seen a very small percentage of our relationship." Mackenzie added, "Sadly, an hour long episode cannot capture the countless little moments that Connor and I shared in the villa. But this is just the beginning for us! And you have not seen the last of Gus either!" 
Mackenzie added that she missed Connor so much, she promised to not even complain about him farting in bed anymore, and if that doesn't say true love, what does?