How Much Money Larry King's Ex-Wife Wants In The Divorce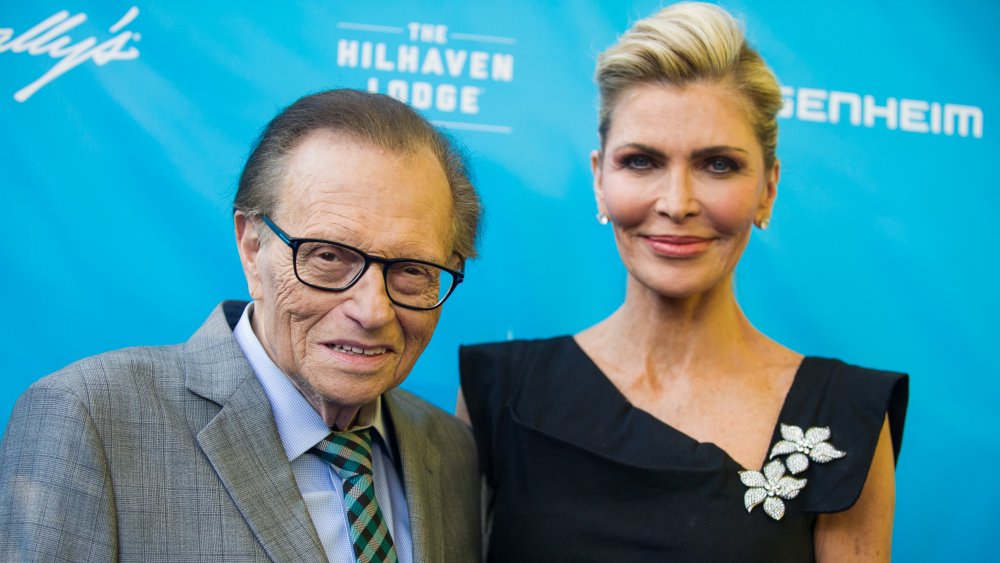 Emma Mcintyre/Getty Images
Veteran television host, Larry King, is no stranger to divorce, as he has been married and divorced multiple times throughout his life. As for the latest breakup? Wife number seven, Shawn Southwick King, was married to Larry for over 20 years before their split in August 2019. Shawn claimed she was surprised by the news, telling DailyMailTV at the time, "I was crushed. I had no idea that this was coming, it hurt yeah. I was totally blindsided." The California native said of Larry, who is 26 years her senior, "Larry has a very strong personality, Larry does what Larry wants."
Despite her surprise, it wasn't as if Larry and Shawn had a perfect marriage. The couple dealt with infidelity allegations for years, with outlets linking Shawn to a few different men, including a motivational speaker and her son's baseball coach, per ET Canada. For Larry's role in the split, he once told People that if work and his wife both called with an emergency, he'd call work back first. Ouch.
Although it's obvious Larry and Shawn are done for good, their post-divorce battle hasn't been as clear cut. And one reason why might have to do with the amount of spousal support Shawn wants.
Why Larry King's ex-wife requested spousal support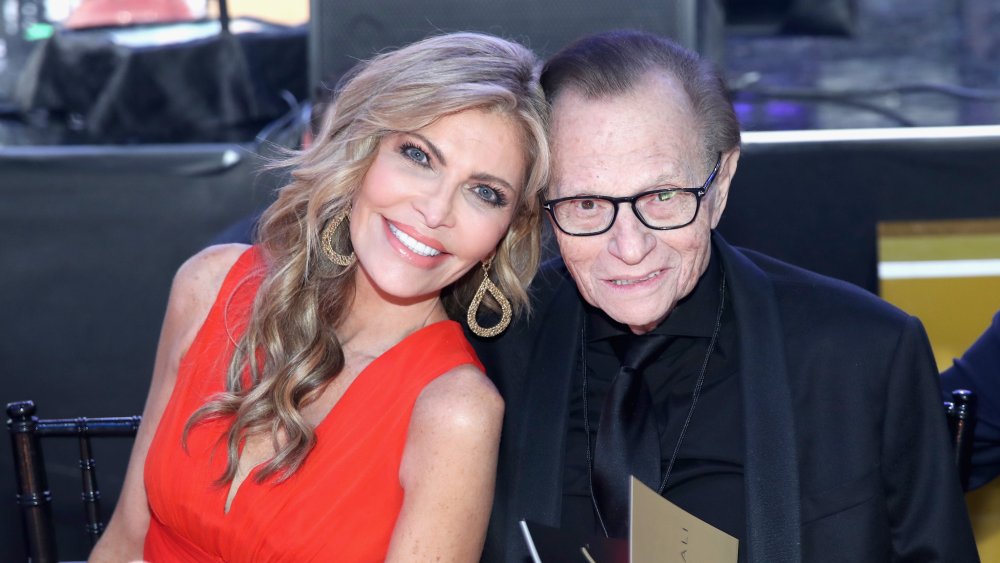 Jonathan Leibson/Getty Images
Shawn Southwick King might not have seen the divorce coming, but that doesn't mean she's going down without a fight...well, a legal fight that is. The former singer filed documents in the Los Angeles County Superior Court on Sept. 18th, 2020, requesting a minimum of $33,100 a month plus retroactive payments from her estranged husband. According to the documents obtained by People, Shawn claimed that she and Larry agreed that she would step away from her career to "become a homemaker and focus on raising their children as opposed to working" when they got married.
"Now that the parties are in the process of dissolving their 22-year marriage, [Southwick King] is financially dependent on [King] at this stage of her life," the document stated. Shawn also claimed that she is the family home's legal owner, and is therefore entitled to all proceeds should it be sold, per Us Weekly. The monthly money will preserve Southwick King's lifestyle, which apparently, costs at least $33,000 a month to maintain.
Larry told People in February 2020 that he wishes his soon-to-be-ex all the best and cited their religious beliefs as a contributing factor to the divorce. That's because Shawn is a practicing Mormon, while Larry is an outspoken atheist. And, TBH, the 26 year age difference probably didn't help the situation either.