Inside Jim Parsons And Rihanna's Unlikely Friendship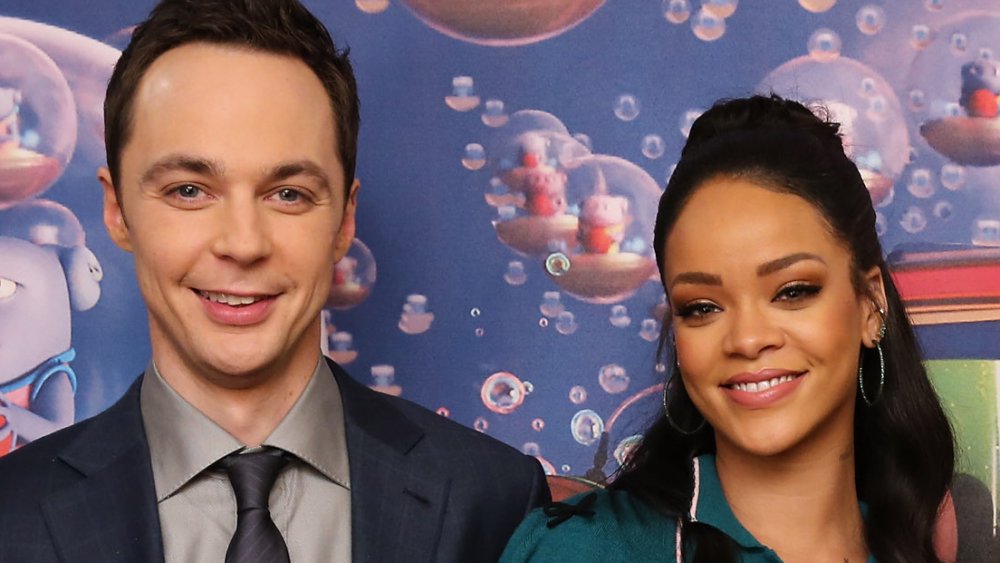 Neilson Barnard/Getty Images
Rihanna and Jim Parsons might just be the last two people you would expect to be friends. One portrays one of TV's most famous nerds this side of Steve Urkel, while the other is considered one of the most beautiful and glamorous people in the world. But now, with The Big Bang Theory in the past and Rihanna's music career on a hiatus, the two have each ventured into other projects. Rihanna has gone full mogul-mode, turning her attention to her fashion and beauty lines, and Parsons has stayed busy with other acting projects, like Ryan Murphy's Hollywood and the films Hidden Figures and Extremely Evil, Shockingly Wicked And Vile.
It was when these two titans of their respective industries finally crossed paths that they were able to become friends. In 2015, they both lent their voices to the Dreamworks animated movie Home, where they play very different characters who strike up a friendship as they spend more and more time together. Jim Parsons said that was something that didn't just happen to the characters, but happened to him and Rihanna in real life as well.
Jim Parsons said Rihanna is the "best listener"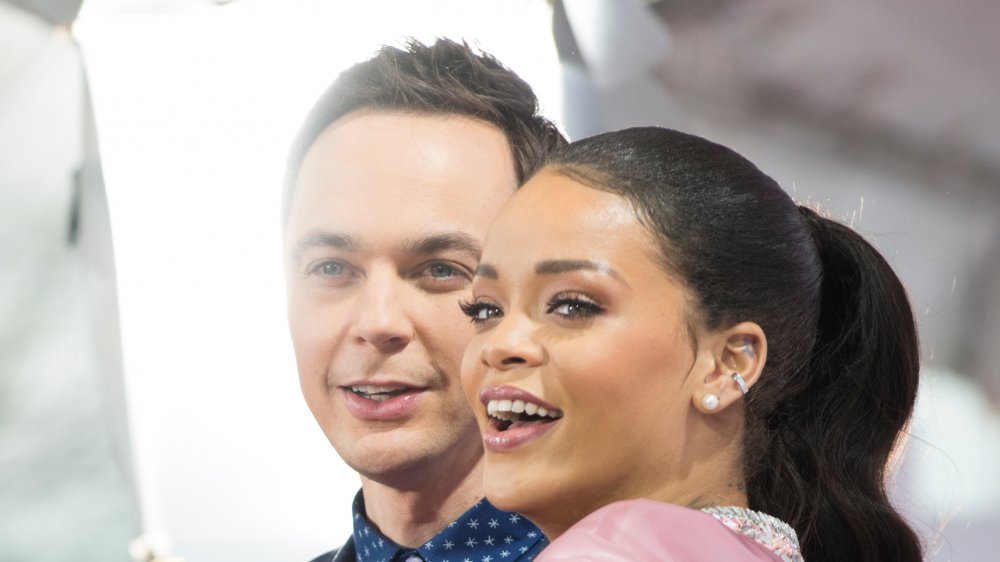 Cooper Neill/Getty Images
While promoting Home, Jim Parson stopped by The Talk to talk a little about the movie and gush a lot about Rihanna. When asked by Kelly Osbourne about his relationship with the pop star, Parsons said, "We had the most fun doing press," going on to explain that Rihanna is a "great verbal sparring partner." He said, "She is not so self-concerned that she has her head up her butt and can't listen. She is the best listener."
Parsons seems completely smitten with Rih, talking about her again on The Ellen DeGeneres Show. The topic this time? Her scent. "Rihanna smells so good. I'm not kidding. She has a scent," he told DeGeneres, per ET. When she asked him what the singer smelled like, Parsons simply answered, "Heaven." Parsons also told the host, "I terribly miss her. I have this weird crush on her."
This crush included Parsons trying to serenade the artist with her own songs, which Parsons told Jimmy Fallon gave Rihanna "chills, and not in a good way." Parsons said at first he thought it was a compliment, but he understood after, however, rhetorically asking, "What if she was doing 'Bazinga!' the whole time?" Fair point, Parsons. Rihanna and Jim Parsons are living, breathing proof that opposites attract.