The Truth About The Emma Watson And Robert Pattinson Dating Rumors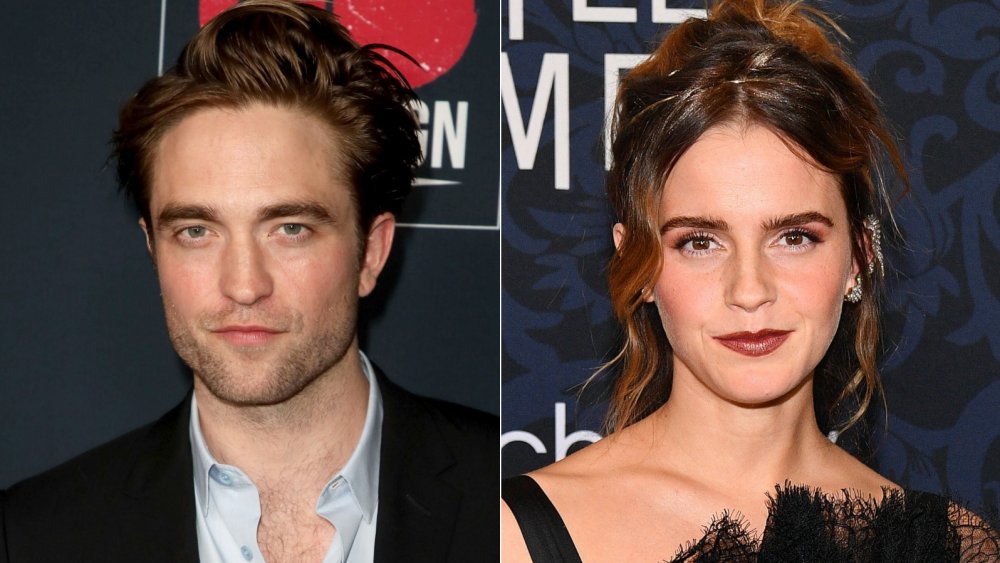 David Livingston, Dia Dipasupil/Getty Images
Emma Watson and Robert Pattinson have been in the same orbit for a while. The two reportedly met on the set of Harry Potter and the Goblet of Fire, the fourth installment of the Harry Potter franchise, which was released in 2005. Pattinson, of course, went on to star in the Twilight series alongside then-romantic partner Kristen Stewart, while Watson continued to portray Hermione Granger until the end of the Harry Potter series in 2011. 
Since then, both have arguably become the biggest success stories of their respective franchises, moving into artsier filmmaking. Watson portrayed an Alexis Neiers-type in Sofia Coppola's The Bling Ring and Meg March in Greta Gerwig's Little Women, while Pattinson went on to star in indie hits like The Lighthouse and Good Time.
Given both actor's careers, it just makes sense that they would find each other in this crazy, mixed-up world. Fans have speculated that the two have been together for years, but Watson put those rumors to bed in 2009 — much to the chagrin of teens everywhere. For that reason, fans were thrilled when the two appeared together at the 2018 Golden Globes. So inquiring minds want to know: what is the story between Emma Watson and Robert Pattinson?
Did Emma Roberts and Robert Pattinson go public?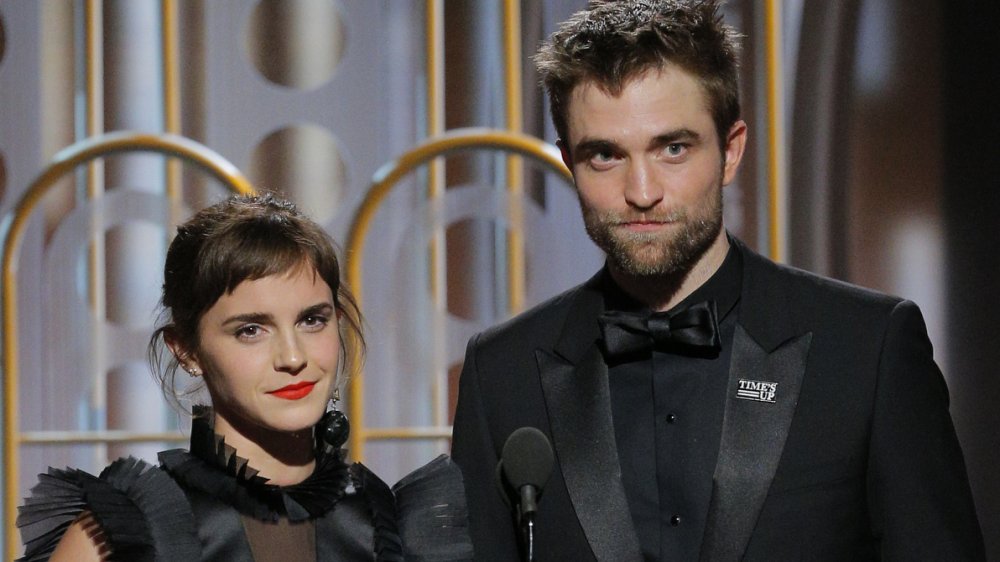 Handout/Getty Images
When Emma Roberts and Robert Pattinson appeared to be together together at the 2018 Golden Globes, the internet went wild. A source told In Touch Weekly that the two had been "texting and enjoying secret dinners together," adding that they "share the same sense of humor and have so much in common."
However, it seems that the rumors are just that. Most of the "evidence" of their relationship appears to be the wishful thinking on the part of some dedicated fans. In 2009, Watson publicly denied rumors of a romantic link between her and Pattinson, telling the New York Daily News, "We're just friends — but he sure was great to work with!"
When the rumors resurfaced in late 2017, it seemed that they might actually be together, but, again, the rumors were squashed, this time by Gossip Cop. The site pointed out that, yes, there were rumors, and, yes, the two actors appeared together at the 2018 Golden Globes in the midst of the rumors. However, after the mini reunion, they weren't spotted together again, further relegating the romance rumors. It seems like those hoping for a Hermione Granger/Cedric Diggory romance will have to keep waiting — maybe forever.