The Heartbreaking Death Of WWE Hall Of Famer Road Warrior Animal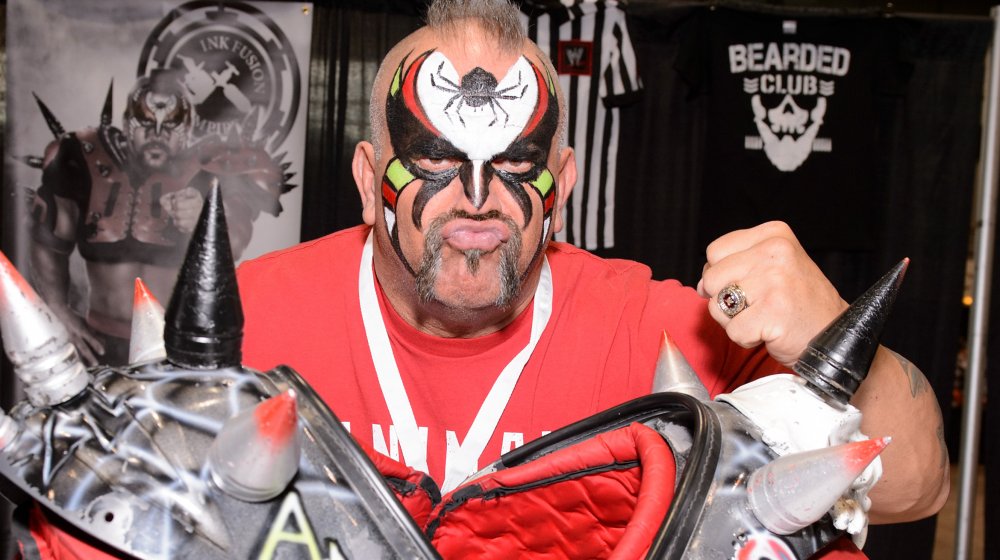 Daniel Boczarski/Getty Images
The professional wrestling community lost a legend on Sept. 22, 2020, when Road Warrior Animal (real name Joseph Laurinaitis) died at the age of 60. The news was confirmed on his Twitter account, with a message asking fans "to keep everyone in [their] thoughts and prayers." The post concluded with the hashtag "#OhWhatARush," the catchphrase of the Road Warriors/the Legion of Doom — the wrestling tag team made up of Road Warrior Animal and Road Warrior Hawk (Michael Hegstrand).
Hulk Hogan, among a host of other wrestlers, took to Twitter to express his condolences. "RIP Animal, love you my brother, I know you and Hawk have a lot of unfinished business to take care of!" he wrote. (Road Warrior Hawk died of a heart attack in 2003, per TMZ.) "God speed and blessings to your beautiful family, one love4Life."
The WWE also released a statement, according to the New York Post. The organization praised Laurinaitis' time with the Road Warriors, noting that "the duo captured titles and destroyed opponents wherever they roamed."
How did Road Warrior Animal die?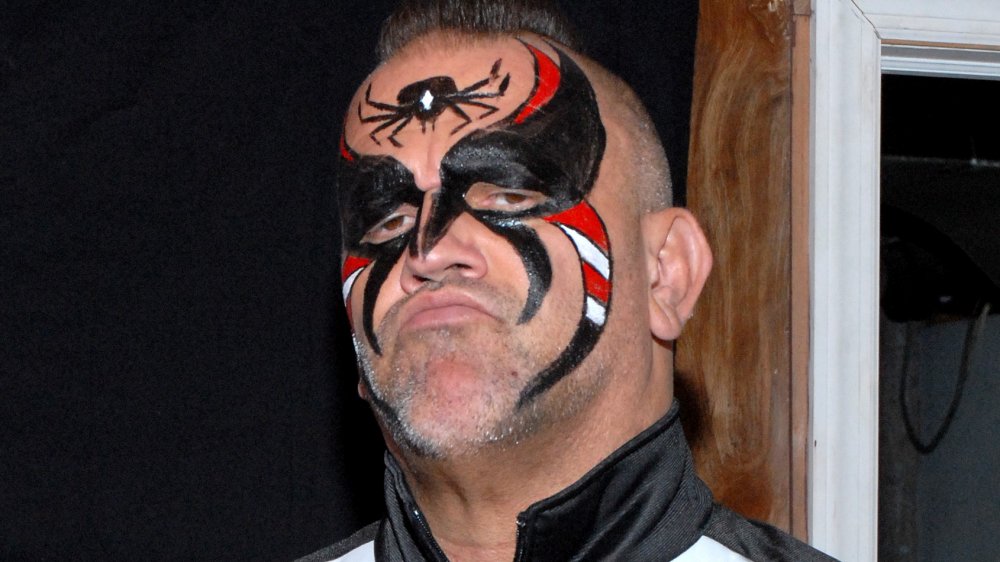 Michael N. Todaro/Getty Images
According to TMZ, Road Warrior Animal — who was inducted into the WWE Hall of Fame in 2011 — died at Tan-Tar-A Resort in Osage Beach, Mo. The outlet reported that his wife called the police just before midnight, but Laurinaitis had already passed away before they arrived. At the time of this writing, the cause of Laurinaitis' death has not yet been revealed.
The former pro wrestler is survived by his wife and three children: Joseph, Jessica, and James Laurinaitis. His step-nieces are Nikki and Brie Bella, also known as the Bella Twins. As fans know, the Bella Twins were also wrestlers.
Hours before his death, Road Warrior Animal and his wife were celebrating their wedding anniversary. In his final tweet, he posted a picture of his spouse wearing a veil and putting on lipstick, writing, "Happy Anniversary baby, love you!"
Rest in peace.