Why 90 Day Fiance's Darcey Silva Turned Down Tom's Secret Proposal
On-screen, Darcey Silva's love life has been one dramatic moment after another, but off-screen, we apparently missed a secret marriage proposal. On the first two seasons of the 90 Day Fiancé: Before The 90 Days, Darcey crossed continents to see then-boyfriend Jesse Meester, a male model 19 years her junior. The pair tried — and failed — at love (cut to the duo ferociously arguing about how to slice a steak). During Season 3, Darcey returned, dating Englishman Tom Brooks. While their relationship was also rocky, with Tom even belittling Darcey about her weight (yikes!), there apparently was even more drama, including one more proposal, than fans previously thought. 
On Sept. 23, 2020, Darcey and twin sister Stacey Silva (the pair's TLC spinoff show debuted in August 2020) appeared on ET's Unfiltered and shared some new info. Apparently, the reserved Tom actually did propose to the marriage-hopeful Darcey during the group's memorable, drama-filled trip to Albania, which also included Stacey's fiancé, Florian. Apparently, during the ill-fated, tear-filled trip, Tom proposed when the cameras weren't rolling. 
"Yeah, there were some things that happened after that at the hotel room that nobody knows, but Stacey knows, and Florian," Darcey said, per ET. "We invited them over and... you can say it, Stace." Stacey added, "Yeah, there was a point later, um, early that morning where actually Tom had popped the question to Darcey, and it was just like, kinda out of left field." 
Well, here's why Darcey said "I don't" to Tom.
Darcey Silva said no to Tom because she 'didn't trust him'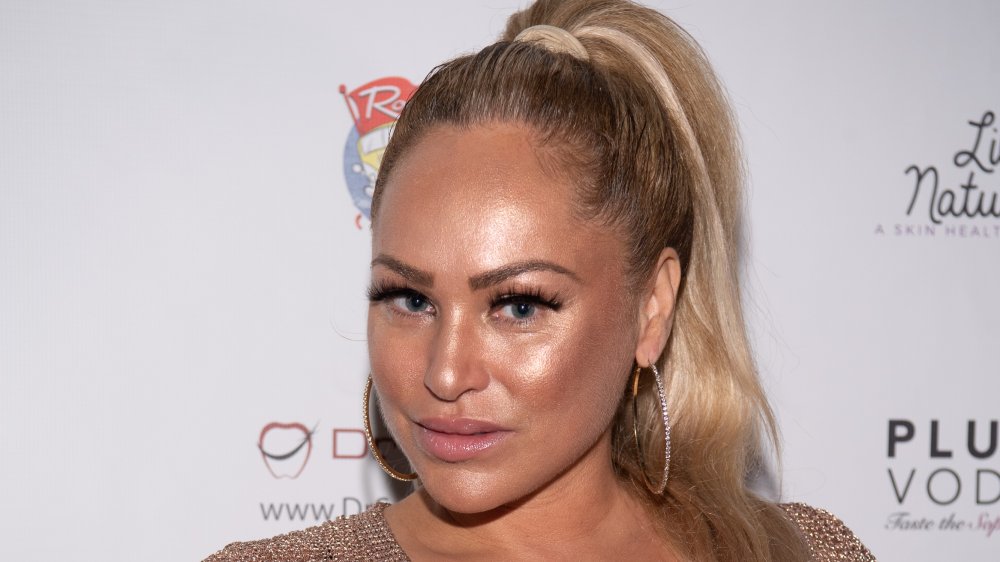 Dave Kotinsky/Getty Images
Why did Darcey Silva say no to Tom Brooks' hotel room proposal? Apparently, she didn't trust the Englishman enough. Plus, his drinking. "I never gave him a response because I didn't trust him," Darcey told sister Stacey Silva on Unfiltered, per ET. "He'd been drinking too... I didn't take him seriously." 
The reality star added she thought Tom was just trying to appease her, especially given the drama earlier in the night. "I was kinda like, was he just trying to say this to make himself feel better... if he's gonna do it, at least get on a knee, but he was sitting in a chair with, you know, some champagne or something in his hand," Darcey continued, telling Stacey that she felt she deserved more in general. "You know what, I know what I'm worth and what I deserve, so it was a blessing in disguise that I was like, 'Uh, nope.'"
It certainly was. After they returned to England, Tom curiously and disappointingly gave Darcey a key to his house in a ring box (hmm...), and more recently admitted he didn't want to do 90 Day Fiancé at all. "I never wanted to be on the show," Tom said in a June 2020 interview with The Domenick Nati Show, adding that he was intoxicated during his preliminary interview. "I don't remember much of it," he added. Probably for the best that Darcey moved on!