Justin Bieber, Sofia Richie Split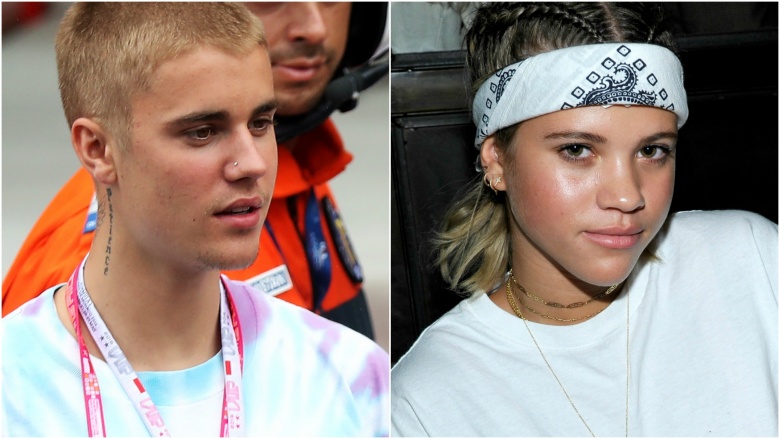 Getty Images
Justin Bieber split from Sofia Richie after their six-week relationship started "cooling off" earlier this month, sources for Us Weekly reported on Sept. 19, 2016.
TMZ sources said the romance was "never all that serious to begin with," even though they celebrated Richie's 18th birthday in Mexico in August 2016 with a whole lot of kissing. They also "haven't been talking much lately," according to the tab.
The young couple's courtship was controversial, in part because Richie—who is the daughter of singer Lionel Richie—was only 17 when she connected with the 22-year-old Bieber. They were also subjected to criticism from Bieber's fans after he posted a number of photos with her to his Instagram. The outcry of complaints and attacks from followers prompted Bieber to threaten to make his account private. "I'm gonna make my Instagram private if you guys don't stop the hate this is getting out of hand," he wrote. "If you guys are really fans you wouldn't be so mean to people that I like."
Bieber's threat prompted ex-girlfriend Selena Gomez to chime in. "If you can't handle the hate then stop posting pictures of your girlfriend lol—it should be special between you two only," she wrote. "Don't be mad at your fans. They love you." Gomez's comment subsequently launched a war of words between the unhappy exes that included, among other things, accusations that they had cheated on each other during their relationship.
In the wake of the drama, Bieber deleted his Instagram and, at the time of this writing, has yet to reactivate it. Gomez later apologized for her actions via Snapchat.
News of Bieber and Richie's breakup comes on the heels of a recent interview she gave to Billboard magazine. In the article, Richie says her relationship with Bieber is "special," adding that he's, "very easy to talk to, and that's hard to find with people in Los Angeles."
Prior to Richie, Bieber famously dated Gomez until their split in 2014. The current status of their relationship remains impossible to figure out.