Monica Aldama's Net Worth: How Much The Cheer Star Is Really Worth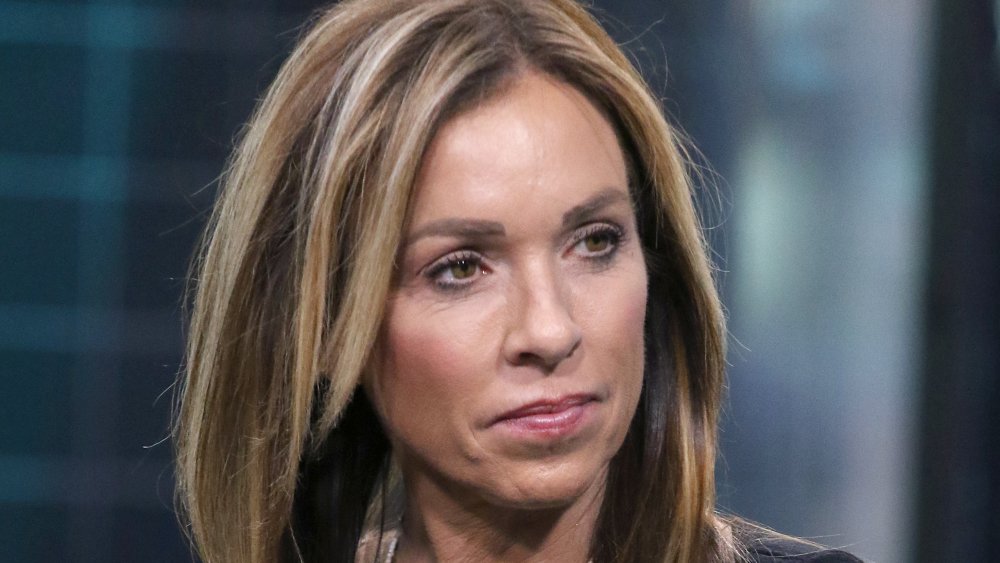 Jim Spellman/Getty Images
Navarro College's elite cheerleading coach, Monica Aldama, made headlines after Netflix's hit docu-series, Cheer. Aldama, who hails from the small town of Corsicana, Texas, has been coaching Navarro College's cheerleading squad for more than 20 years. Even before the show launched on Netflix, Aldama had made a name for herself in the cheerleading realm, with her students nicknaming her the "Queen" of cheer. During her tenure as head coach, Navarro College has won 14 National Championships and five Grand National Titles. Thanks to Aldama's vigorous, wow-worthy routines, the college holds the reigning record for the highest score in history at NCA College Nationals.
Now, after Cheer became an instant obsession and fans were able to get a glimpse of Aldama's unique coaching style, the Texas native has grown even more in popularity. In addition to being an award-winning cheerleading coach, she's also become a brand ambassador for several companies due to Cheer's success. Just recently, the star also accepted a new career-changing television role by joining season 29 of Dancing with the Stars. So, with all this celebrity-status success, how much is Monica Aldama from Cheer worth? It looks like her salary is also on the rise as her career keeps moving forward.
Monica Aldama's net worth is all-star status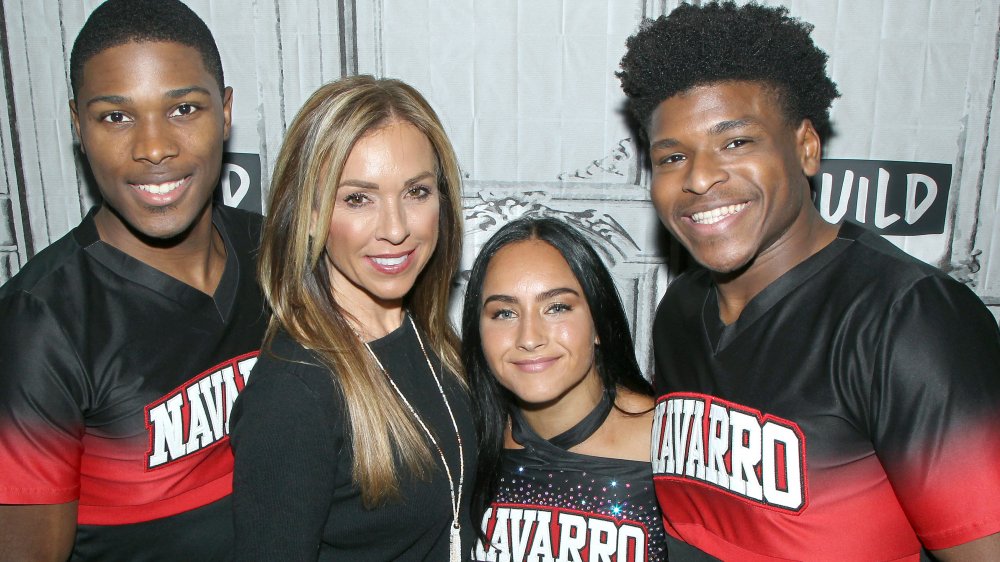 Jim Spellman/Getty Images
For those curious about Monica Aldama's net worth, we've got you covered. Aldama's new stardom has caused her salary to basically somersault to new heights. The Cinemaholic reports that the Cheer star is worth close to 1 million dollars in 2020, thanks to her new Dancing With the Stars gig and several brand partnerships, including Secret deodorant and Objective Wellness. Before the show, as the head cheerleading coach for Navarro College, she was banking just over $84,000 per year, per a 2017 estimate.
We can assume that, thanks to Aldama's debut on Dancing with the Stars, her net worth is only going to continue to increase. DWTS fans as well as those who are obsessed with Cheer will tune in weekly to watch Aldama dance her way to the mirrorball trophy. This could allow her to gain even more followers and more opportunities. She may also see a second season of Cheer when COVID-19 allows.
Who knows, maybe there will be a spin-off show where cheerleaders compete live in front of judges in a similar fashion to DWTS. If there's anyone who could judge a show like that, it's the "Queen" Monica Aldama.