Lark Voorhies Disappeared From TV. It's Now Pretty Clear Why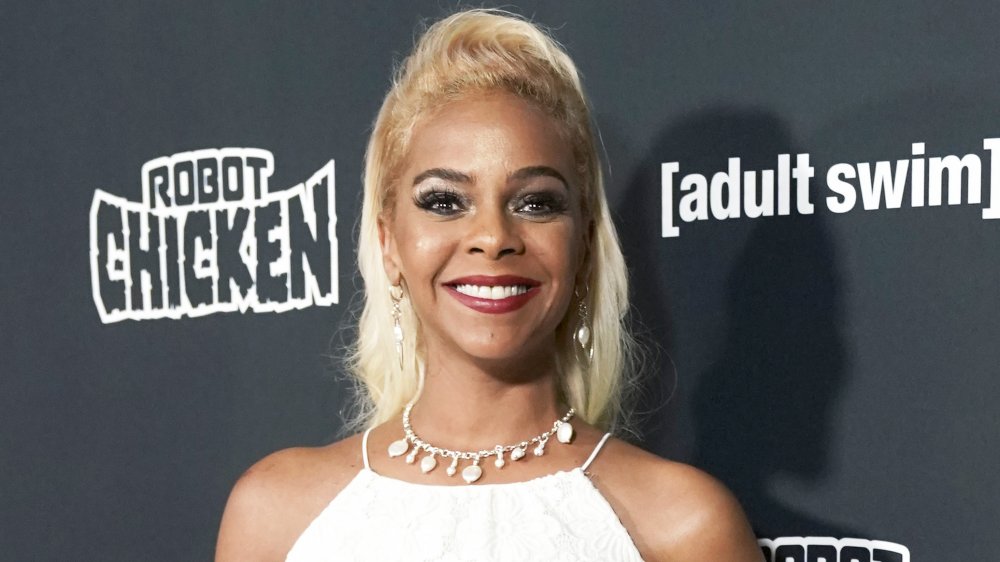 Erik Voake/Getty Images
Fans of the beloved early '90s sitcom Saved by the Bell might be waiting with bated breath to return to the halls of Bayside High with the show's highly anticipated reboot, but many viewers of the original series will be disappointed about a glaring absence within the returning cast. While the latest iteration of Saved by the Bell, set to premiere on the NBCUniversal streaming platform Peacock, doesn't have an official premiere date as of yet, the show has already garnered a whiff of controversy because of a missing main character from the show's original lineup: the fashion-forward Lisa Turtle, who was portrayed by Lark Voorhies during the show's initial four-season run. 
While the rest of Saved by the Bell's line-up remains somewhat intact — Mark-Paul Gosselaar (Zack Morris), Elizabeth Berkley (Jessie Spano), Mario Lopez (A.C. Slater), and Tiffani Thiessen (Kelly Kapowski) have signed on to reprise their roles — the omission of Voorhies' Lisa has proven to be somewhat puzzling. Voorhies herself has spoken up on the matter since the sitcom reboot was announced in September 2019, at which point she alleged she was simply not asked to return, whereas her fellow castmates were. But might there be more to the story, especially since Voorhies has stayed out of the spotlight since the show wrapped in 1993? Let's take a look.
Lark Voorhies came clean about her struggles with mental health
Nearly five months after the Saved by the Bell reboot was announced in 2019, actress Lark Voorhies appeared on The Dr. Oz Show to open up about her experiences with mental health. While Voorhies more or less faded from the limelight after Saved by the Bell wrapped in 1993 (save for small roles and occasional cameos on shows like The Fresh Prince of Bel-Air and Robot Chicken), her comparative absence only emphasized her re-emergence in the headlines in 2012 after Voorhies' mother, Tricia Voorhies, told People exclusively that her daughter had been diagnosed with bipolar disorder. 
The elder Voorhies' comments were not without cause. Her statement was made into a viral video which featured her daughter Lark "frequently [stopping] mid-sentence and [staring] off" and "often mumbling to herself or to others who weren't there" (per People). While Lark's parents first classified their daughter as having bipolar disorder, a chronic mental health condition that the National Institute of Mental Health describes as "a mental disorder that causes unusual shifts in mood, energy, activity levels, concentration, and the ability to carry out day-to-day tasks", Lark herself clarified during her interview with Oz that the initial diagnosis had been incorrect.
Lark's psychiatrist, Dr. Shahla Modir, who also made an appearance during the Dr. Oz segment, concurred that Lark had been misdiagnosed, adding that the result of the misdiagnosis had prevented her patient from "getting the proper treatment" for her mental health and wellness issues (via The Daily Mail).
Lark Voorhies felt 'slighted' by 'Saved by the Bell' snub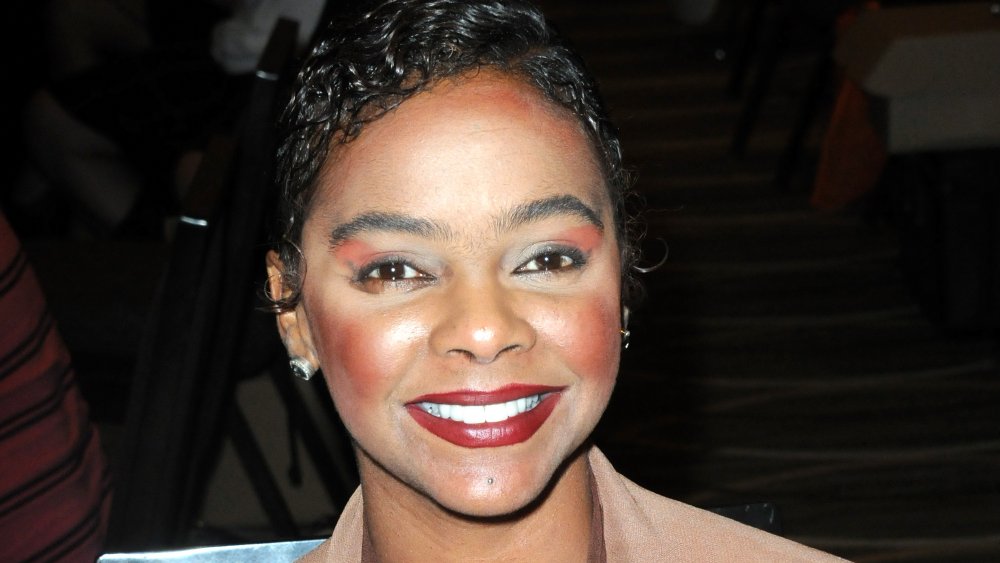 Albert L. Ortega/Getty Images
According to Lark Voorhies and her psychiatrist, Dr. Shahla Modir, the actress was actually diagnosed with schizoaffective thought disorder, which the National Alliance on Mental Illness (NAMI) categorizes as "characterized primarily by symptoms of schizophrenia, such as hallucinations or delusions, and symptoms of a mood disorder, such as mania and depression." (The NAMI website also pointed out that the condition is frequently mistaken for bipolar disorder, as was the case for Voorhies.) "Schizoaffective thought disorder — and that was a perfect example of what it does and how it behaves and what it creates around and about it," Voorhies stated during her featured segment on The Dr. Oz Show in February 2020.
But did Voorhies' schizoaffective thought disorder diagnosis have anything to do with the actress not being asked to reprise her role as Lisa Turtle in the upcoming Saved by the Bell reboot? According to Voorhies, who felt "slighted" by the snub, it very well might have. "They have the right to do that and [if] they're happy in their element and they can have it, certainly," she said during her Dr. Oz appearance, but later concluded her statement with a jab: "Family isn't kept complete without its lead." Ouch!
If you or someone you know is struggling with mental health, please contact the Crisis Text Line by texting HOME to 741741, or call the National Alliance on Mental Illness Helpline at 1-800-950-NAMI (6264).