Inside Mandy Moore's Marriage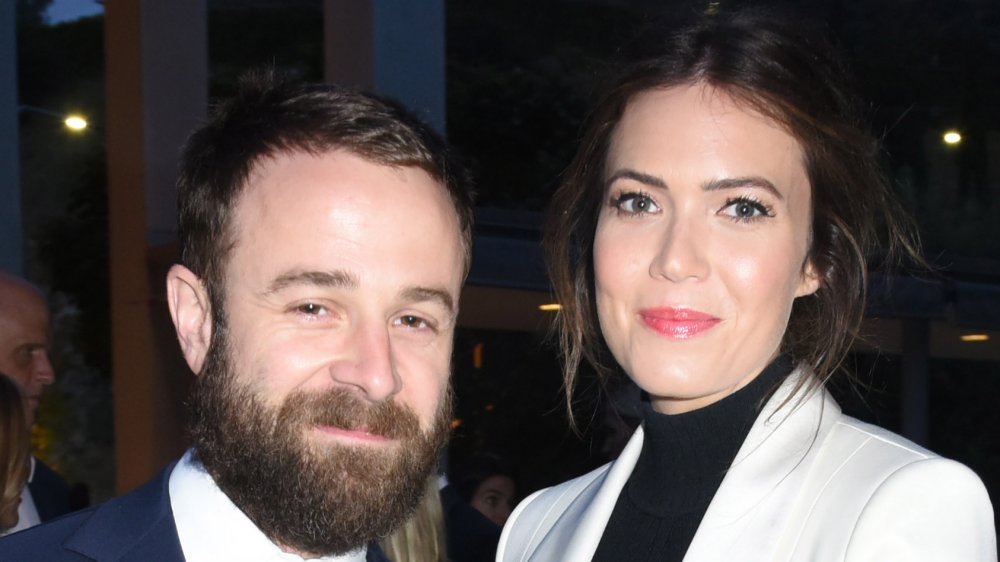 Vivien Killilea/Getty Images
This Is Us star Mandy More revealed on Sept. 24, 2020, that she and her husband, Taylor Goldsmith, will welcome a baby boy in early 2021. The journey to motherhood, however, was not a straight line for Moore. That's because, after being linked to Scrubs star Zach Braff in the 2000s, she was married to the musician, Ryan Adams, from 2009 until 2016. Moore told The New York Times in 2019 that her marriage to Adams was "psychologically abusive," and she claimed that the rocker would call her "not a real musician," which was extra hurtful as she was hoping to expand her music career at the time.
From the wreckage of her first marriage, Moore pulled herself out and met Goldsmith, the frontman of Dawes. The two met online as Moore explained to People in 2017, "I took a picture of their album and posted it on Instagram." Goldsmith slid into Moore's DMs after seeing the post, and the two started communicating more and more. And the rest, as they say, is history.
Curious to know more details about this sweet romance? We reveal everything you need to know about Goldsmith and Moore's relationship after the jump.
Mandy Moore made it work despite the distance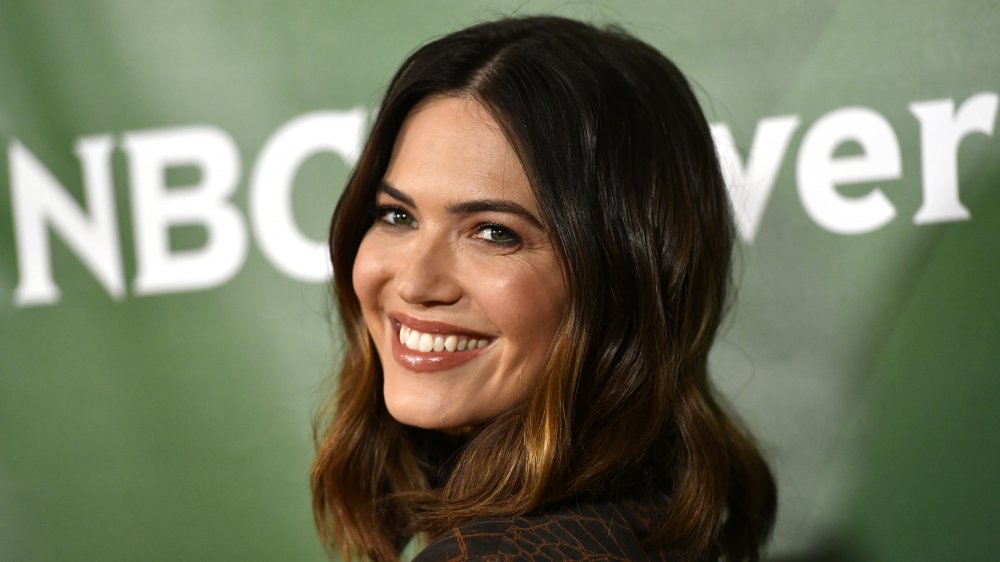 Frazer Harrison/Getty Images
Like so many celebs in the entertainment biz, Mandy Moore and Taylor Goldsmith had to deal with long distances at the beginning of their relationship. Moore was hard at work filming This Is Us, while Goldsmith, the lead singer and the guitarist of Dawes, was often touring. So the two spent a lot of time FaceTiming, but it wasn't necessarily a bad thing, as Moore explained to People, "We fell in love before we'd even held hands or kissed or anything. It was great."
However, the long distances weren't permanent, and the two were soon spotted out and about together, including an appearance on the red carpet at the Emmys in 2016. The two were engaged in 2017, and Moore reported to People, "I'm more grateful than I ever have been in my life." She also told Us Weekly, "I'm with my person. I'm with the right person."
Before the two had officially tied the knot, Moore was already planning on starting a family. She talked to Shape in 2017 about how excited she was to "start a family, hopefully sooner rather than later, and establish our own traditions." Aw.
Mandy Moore's dreams came true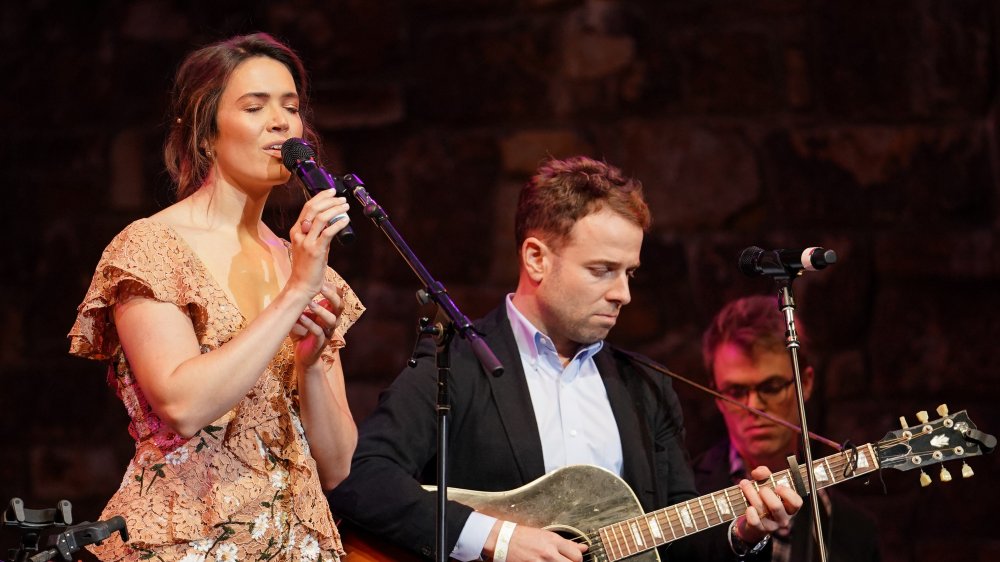 Rachel Luna/Getty Images
Taylor Goldsmith and Mandy Moore had a private marriage ceremony in November 2018. E! News described the event as "an intimate backyard wedding at Mandy's home," which is exactly what she wanted. The ceremony and reception reportedly included about 50 people, including Milo Ventimiglia, Wilmer Valderrama, and Minka Kelly.
Since their marriage, Moore has gotten back into music, working on new material with her husband. The singer told People, "There's nothing cooler than being able to collaborate in this sort of setting with somebody you love, trust, and respect, in the way that I respect him." The couple also collaborated on "Invisible Ink," a song Goldsmith had a hand in writing for Moore's character to sing on This Is Us.
Of course, music isn't the only lovebirds' collaboration. Moore shared a photo of her baby bump via Instagram in September 2020, with the caption, "Baby Boy Goldsmith coming early 2021." Although Moore's previous marriage made her feel "spiritually and fundamentally stuck," as she told Glamour, she seems anything but today. Congrats, mama!