The Real Reason Karamo Brown Is Ending His Engagement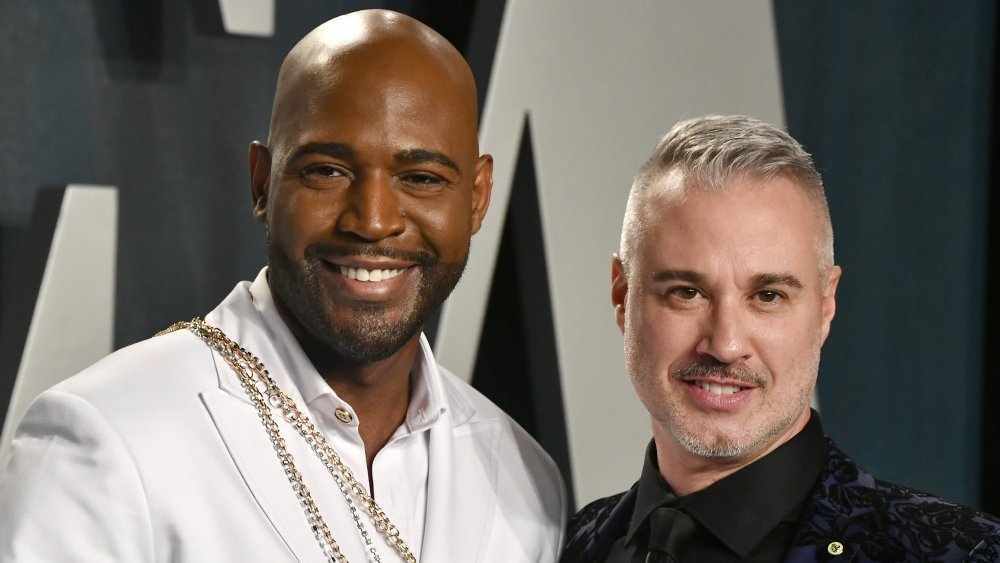 Frazer Harrison/Getty Images
Although it might be hard to pick a favorite Fab Five member when it comes to Netflix's breakout Queer Eye reboot, the series' resident culture and mental wellness expert Karamo Brown is certainly a standout all his own. Whether its tackling issues of race, mental health, or toxic masculinity head-on in front of a rolling camera, his impressive array of bomber jackets, or offering a rarely-seen representation of Black fatherhood as a queer dad to the mainstream at large. 
Unfortunately for Queer Eye acolytes worldwide, Brown revealed some upsetting news during a Sept. 25, 2020, appearance on an episode of The Ellen DeGeneres Show with guest host Steve "tWitch" Boss: His split from Ian Jordan (pictured above), his partner of a decade. The breakup happened only two years after the couple went public with their engagement in May 2018. Although the split seemingly came out of the blue — Brown and Jordan had planned to wed sometime in 2020, but were forced to postpone their nuptials due to the ongoing coronavirus pandemic — Brown also confirmed that both he and Jordan had quietly separated nearly three months before his Ellen interview.
So why did Karamo Brown and Ian Jordan ultimately end their long-standing engagement? We reveal the details about the split after the jump.
Karamo Brown's split wasn't a hasty decision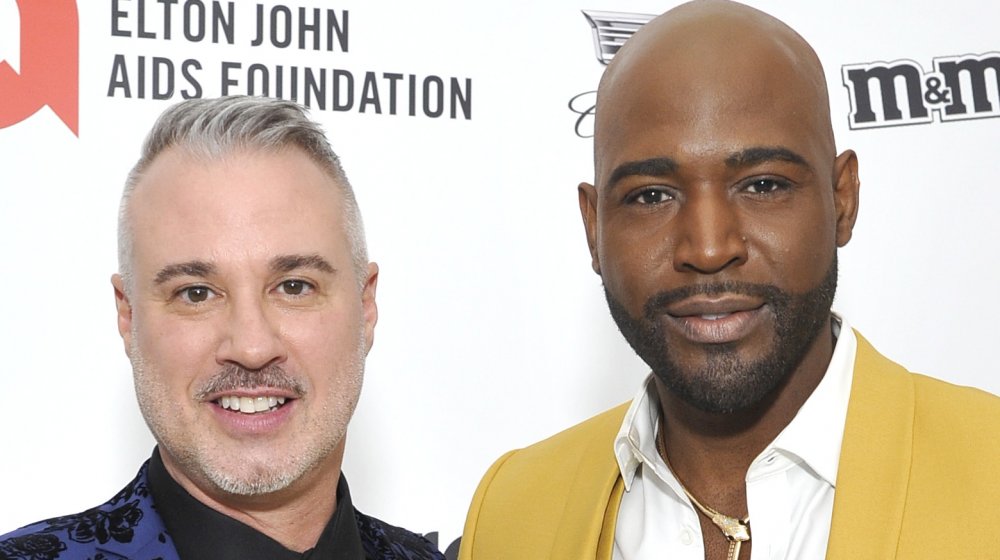 John Sciulli/Getty Images
Many fans were surprised when Queer Eye star Karamo Brown delivered the breakup news to viewers during a September 2020 appearance on The Ellen DeGeneres Show. However, although the split might seem sudden, Brown revealed that the pair decided to part ways after a lengthy, considered amount of soul-searching.
According to Brown, he and Jordan "were distracted by so much" after the couple postponed their wedding due to the ongoing coronavirus pandemic, and it ultimately forced them to reevaluate their goals. The Texas native shared, "During that time, I had to really say, 'How is our communication? How are other parts of our lives? Are we growing in the same place?'"
Though the process led to their decision to separate, Brown noted that factors like their family, which includes Brown's two sons and shared home, were also carefully considered. "How do we separate this? And it was hard," recounted Brown. "We went to virtual counseling, we did a lot of things...and once I made that decision, I said, you know, we are going to have to break up."
Brown, who assured viewers that he and Jordan are still on amicable terms, was in high enough spirits to poke fun at his newly-single status. "But yeah, no more wedding, so if y'all got any friends...!" Brown joked, quickly adding, "I'm lying, I'm not ready to move on that quick, I'm not ready."