Max Ehrich's Shocking Claim About His Split From Demi Lovato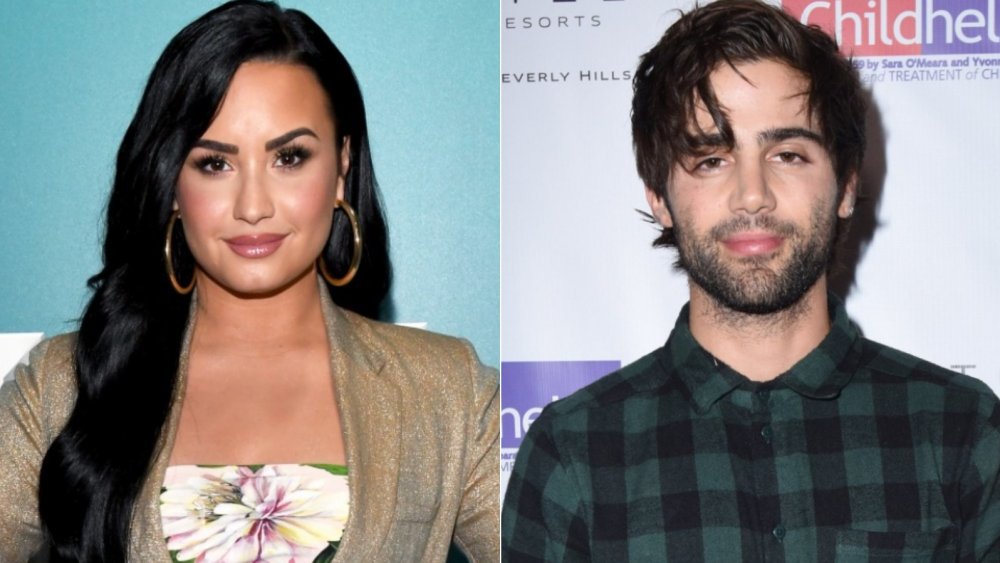 Kevin Mazur, Vivien Killilea/Getty Images
One sliver of hope during the earliest days of the COVID-19 shutdowns was that singer Demi Lovato and actor Max Ehrich had just begun dating. They fell so hard and fast for each other that they decided to quarantine together. Things couldn't be so bad if people were out there falling in love, right? Er, not so fast. It was a bold move, but it was seemingly working out as they got engaged just months later when Ehrich proposed to Lovato in July 2020. But right as summer came to an end, so did the pair's love story when news broke in September 2020 that Lovato and Ehrich had broken up.
The catch? Ehrich claims that he didn't even know his engagement was ending until he read about it on the internet without having talked to Lovato about it. But she could she have really have been so cold? As reported by Vulture, the two began dating in March 2020. "We started dating. We immediately went into quarantine. I knew I loved him the night I met him. So a week later we went into quarantine. I was like, 'Look, we're quarantining together. Um, cause I love you,'" Lovato said, via Vulture, on The Morning Mash Up on SiriusXM Hits 1.
You don't break up with someone via tabloids if you're that much in love... do you? Let's take a closer look at what happened.
Max Ehrich claims he didn't know Demi Lovato wanted out of their relationship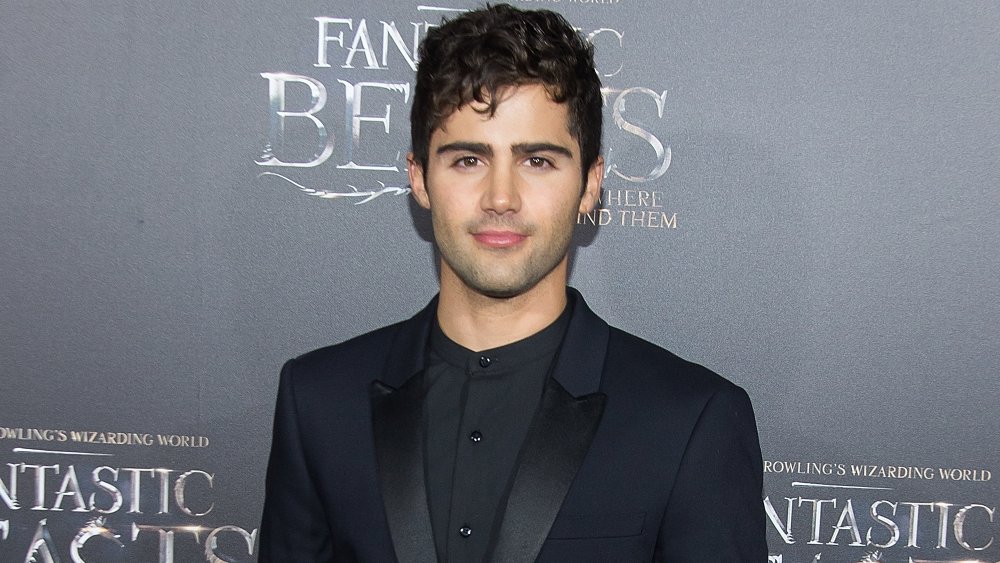 Michael Stewart/Getty Images
On Sept. 24, 2020, a source told People that Max Ehrich and Demi Lovato were calling it quits. The source explained, "It was a tough decision, but Demi and Max have decided to go their separate ways to focus on their respective careers. They have respect and love for one another and will always cherish the time they spent together." It seemed simple enough, if sad for fans who wanted the relationship to work between 28-year-old Lovato and the 29-year-old Young and the Restless star. 
Until Ehrich made an Instagram Story, via another People story, to tell his side of the story while off filming Southern Gospel in Atlanta. He said, "Imagine finding out about the status of your relationship through a tabloid. While your [sic] in the middle of filming a biopic movie about a Pastor in a Christian Church whose intention of the film is to help people."
Despite this accusation, Lovato's camp maintains that he knew the end was coming, with a source saying in yet another People report, "Demi made Max aware that the relationship was over and it was going to come out in the press." Something must have gone terribly wrong between the two, and the source also claims to know what it was. 
Demi Lovato and Max Ehrich didn't make it past quarantine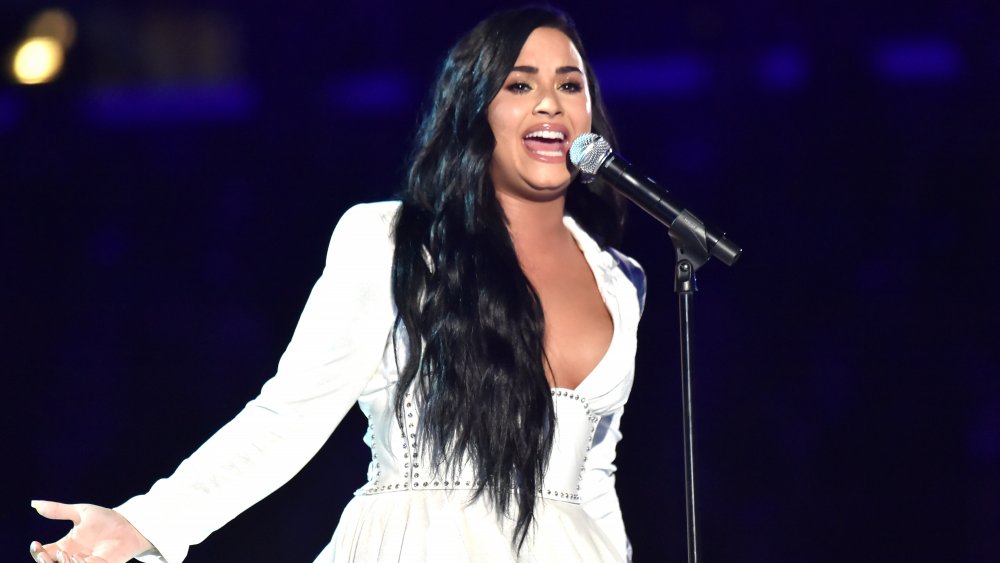 Jeff Kravitz/Getty Images
According to a source, Demi Lovato and Max Ehrich's fairytale romance started to flounder when things started to open up in the midst of the coronavirus pandemic. As previously reported, the couple met, fell for each other, and immediately shacked up together to wait out the pandemic. Although it led to their engagement, things started to go wrong when they started spending more and more time apart. "Demi and Max were basically together 24/7 for months," the source said to People. "They lived in a bubble with zero stress, and everything was just fun. Now they are both working and are on separate coasts."
Another person close to the couple reportedly told People, "Max shot up in fame, and it's been hard. He got wrapped up in [Hollywood]." Whatever happened between the two of them, it's always sad when a relationship come to an end. Hopefully, they're both living their post-quarantine life this fall.