The Real Meaning Behind Julianne Hough's Transform Video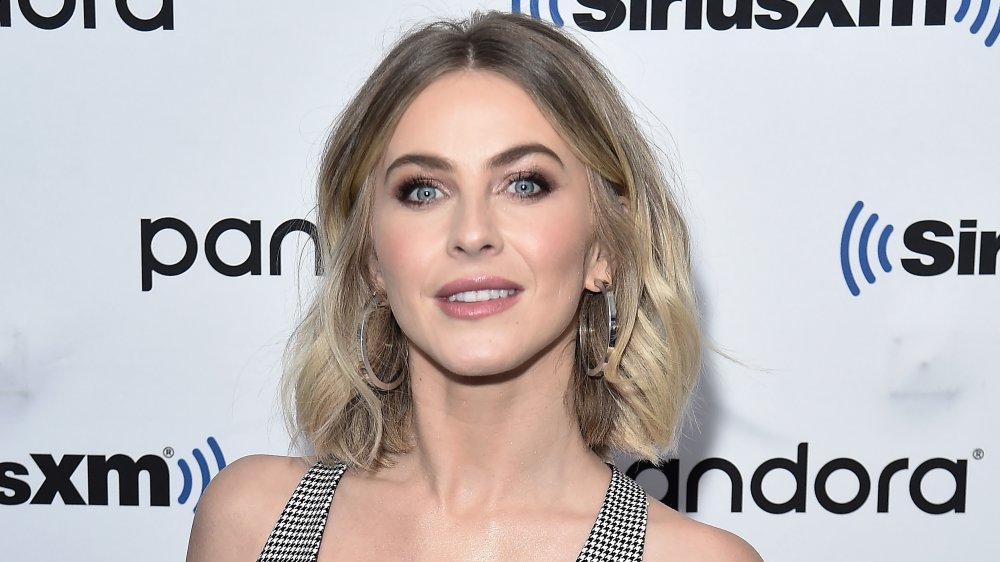 Steven Ferdman/Getty Images
A year after its official release, dancer and singer Julianne Hough has finally revealed the music video for her 2019 single, "Transform." The former Dancing With the Stars pro took to Instagram on Sept. 27, 2020, to announce the release of the video, directed by her equally famous DWTS alum brother, Derek Hough. In the video, fans watch Hough in nude bra and panties as she embraces natural elements, walking through sand dunes and of course, dancing.
"One year ago, I released my song TRANSFORM and created this music video," said Hough on Instagram. "I wrote this song during a highly transformative time in my life, when I was delayering all my personal, social, and religious conditioning — finding compassion and empathy for ALL parts of me, not just the 'good' parts. I was about to release this video, when the most tragic loss of my life abruptly occurred. Time passed, and I felt I had missed my window to release this video."
Within the last year, the artist faced the death of her two dogs Lexi and Harley. And in May 2020, she announced to People that she was separating from her husband, hockey player, Brooks Laich. For Hough, "Transform" now has a bigger meaning behind it considering she has been through. 
Julianne Hough's music video promotes 'resilience'
Lyrics to Julianne Hough's single "Transform" make the song an anthem for positivity amid chaos. "I don't wanna change/ I wanna transform/ Be me but better than I was before," sings Hough in the September 2019 release. A year later, Hough took inspiration from the rough times she has had to create a music video worthy of the song's meaningful lyrics. 
"This past year has been the most challenging period," said Hough in an Instagram post. "Collectively, we are experiencing a global pandemic, extreme injustice, polarization, environmental devastation, and an economic downturn that has contributed to increasing anxiety, depression and fear amongst us. This year has not been easy for anyone and this song rings even more true today than a year ago when I wrote it." It sounds like the song's true meaning is about pushing past the pain to reveal a better version of yourself.
The former Dancing With the Stars alum hopes that with the "Transform" music video, fans will take its true meaning of innate resilience from the song and find a bit of light during this "transformative time." Hough concluded, "We can choose how we live in the world... through the 'FEAR of change' or the 'JOY of Transformation.'"