LAPD Debunks Reports Of Brad Pitt Being Investigated For Child Abuse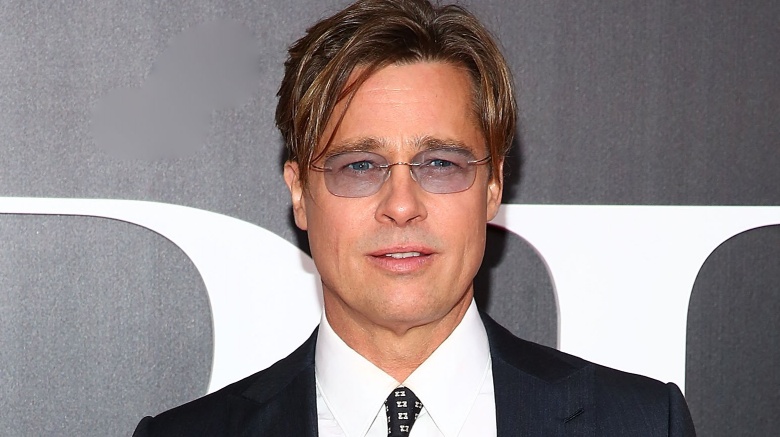 Getty Images
UPDATE: A spokesperson for the Los Angeles Police Department has issued a statement denying reports that Brad Pitt is being investigated for child abuse. "We have no criminal investigation that we are actively pursuing," Sgt. Barry Montgomery told The Hollywood Reporter. "To my knowledge, [Pitt talking to police] never happened. And right now, that is where our office is. We are not investigating any case, nor do we have any allegations against Mr. Pitt. We understand how rumors get spun up and hopefully we can put a few of them to rest. We have no investigation involving Mr. Pitt."
Brad Pitt is being investigated by the Los Angeles Police Department and L.A. County Dept. of Children and Family Services after he allegedly became "verbally abusive and physical" with his children on a private flight last week, sources for TMZ reported early Thursday morning.
The gossip network's sources say the incident, which allegedly occurred on Sept. 14, found Pitt going "wild" after getting "wasted" on the flight and screaming and getting physical with his kids. Sources for People, meanwhile, claim that "at least some" of Pitt's six children were on the plane, as well as his soon-to-be-ex-wife, Angelina Jolie.
The report goes on to allege that the rant continued on the tarmac after the plane landed around 8PM that evening. At one point, sources say Pitt "tried leaving in one of the fuel trucks." It remains unclear who actually reported the incident to the L.A. County Dept. of Children and Family Services, but TMZ has helpfully narrowed it down to someone who was present on the plane or tarmac. Sources went on to say that Pitt and Jolie have already been interviewed about the incident and that the kids will likely be interviewed as well.
"[Pitt] takes the matter very seriously and says he did not commit any abuse of his children," a source told People regarding the ongoing investigation. "It's unfortunate that people involved are continuing to present him in the worst possible light.'
TMZ first reported that Jolie had filed for divorce from Pitt on Sept. 20. Jolie isted their date of separation as Sept. 15, one day after the alleged incident on the private plane. According to the original report, Jolie "became 'fed up' with Brad's consumption of weed and possibly alcohol, and mixed with what she believes is 'an anger problem,' felt it became dangerous for the children."
In her court papers, Jolie asked for full physical custody of the couple's children. Subsequent reports claim that Pitt plans to fight that request and that their custody drama could lead to a "fierce legal battle" in court. There have also been rumors that Jolie triggered the divorce due to an alleged affair between Pitt and his Allied co-star, Marion Cotillard, although those reports have since been debunked by numerous outlets (and Cotillard herself).
Shortly after their divorce went public, Pitt released an official statement to People, saying, "I am very saddened by this, but what matters most now is the well-being of our kids. I kindly ask the press to give them the space they deserve during this challenging time."
Jolie also released a statement to Us Weekly through her rep: "Angelina Jolie Pitt has filed for dissolution of the marriage. This decision was made for the health of the family. She will not be commenting at this time, and asks that the family be given their privacy during this difficult time."
The couple tied the knot on Aug. 23, 2014, at their family estate in France. They have three adopted and three biological children together.