The Real Reason Jeffree Star And Nathan Schwandt Split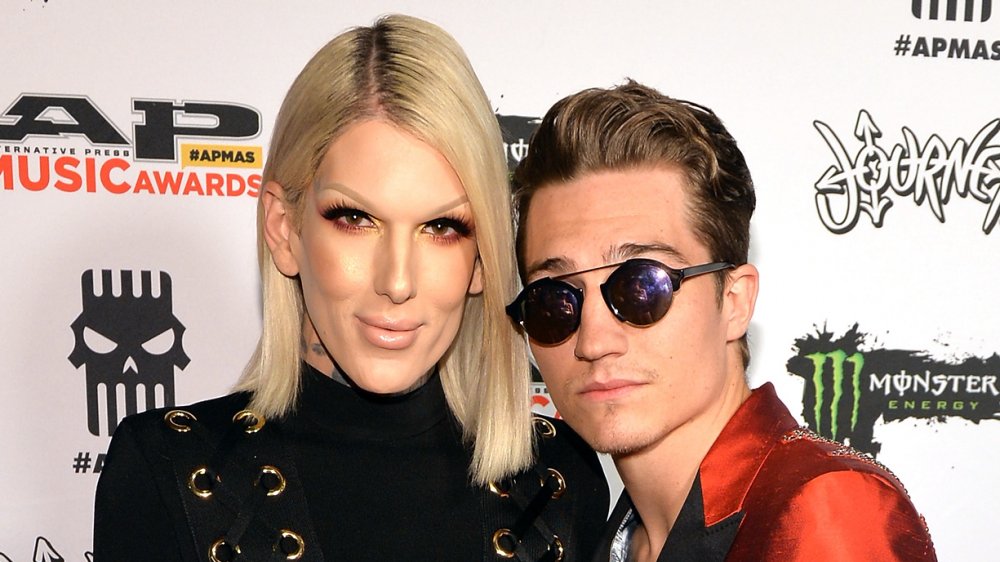 Daniel Boczarski/Getty Images
Beauty mogul Jeffree Star and his partner of five years, Nathan Schwandt, broke up sometime around January 2020, per Paper. The YouTube celebrity shared the news on Jan. 11, 2020, in a video aptly called "We Broke Up." The video, which featured Star at home in a plush, pink bed surrounded by his Pomeranians, offered a glimpse into what went wrong in the relationship and revealed that Star himself was heartbroken. "The love of my life," Star began, "he's no longer here every morning."
"I'm in a state of shock right now. We both are," Star said while speaking for Schwandt briefly. Although the famous MUA admitted that his ex was the only man he'd ever been in love with, Star also took a moment to address why he had made the emotional video, saying, "I feel like I owe you all an explanation because Nathan and I have grown with each other in front of all of you and I can't believe he's not here right now. But I do want to share what's been going on."
With such a heartfelt breakup video, it only seems fair that everyone was asking, "If he's the love of your life, why the heck did you break up?" Frankly, Star dropped several hints when it comes to the true answer and we've got them all here for you.
Jeffree Star said he and Nathan Schwandt needed to heal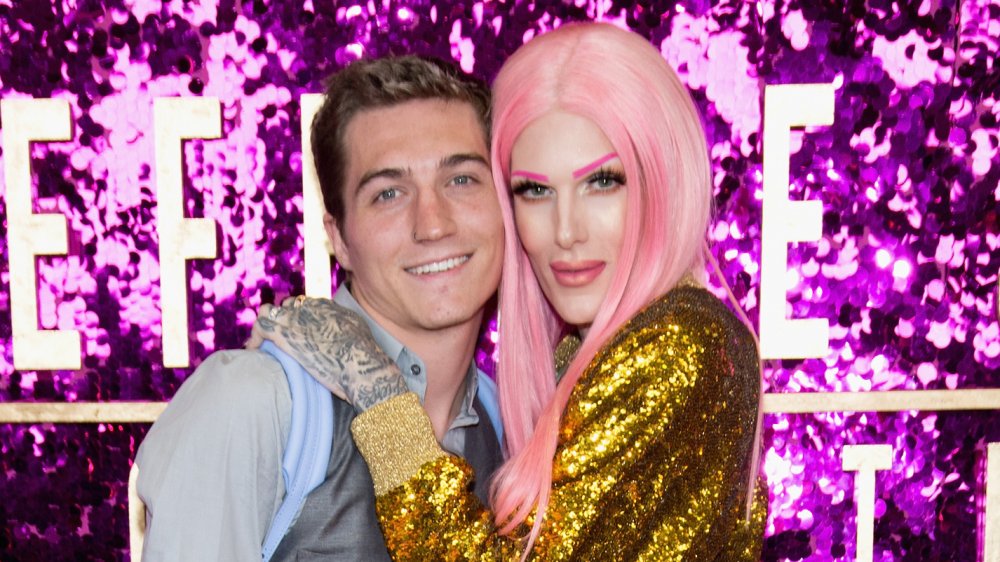 Tara Ziemba/Getty Images
In his YouTube video "We Broke Up," Jeffree Star spoke about how heartbroken he was after his split from long-time boyfriend, Nathan Schwandt. Star also dropped several clues throughout to clarify why he and Schwandt split. "It's been difficult because Nathan never wanted to be in the spotlight," Star said. The makeup mogul noted that when he and Schwandt first met, Star was just beginning to build his now-lucrative dynasty, and fame and notoriety came quickly, which was something that made Schwandt uncomfortable, according to Paper.
Star also noted that Schwandt's grandfather passed away a few years prior, and then in 2019, the couple lost two dogs: Daddy and Diamond. "[Nathan] hasn't even processed his grandfather. We haven't processed our dogs fully because this lifestyle is so crazy and we're always on to the next thing," Star said, noting the importance of mental health. "We're both broken," he added. "We were both so busy being there for each other that we forgot to be here for ourselves, and that's what 2020 is — focusing on ourselves."
Later in the video, Star reiterated the fact that Schwandt was uncomfortable in the spotlight. "He never wanted to be famous, he never wanted to be in the spotlight, he never wanted attention, but he loved and believed in everything I was doing and was a part of it because I asked him to," Star explained.
While there's clearly no bad blood, it seems like Star and Schwandt needed to go their separate ways.