Why Drag Race's Miss Fame And Jeffree Star Aren't Friends Anymore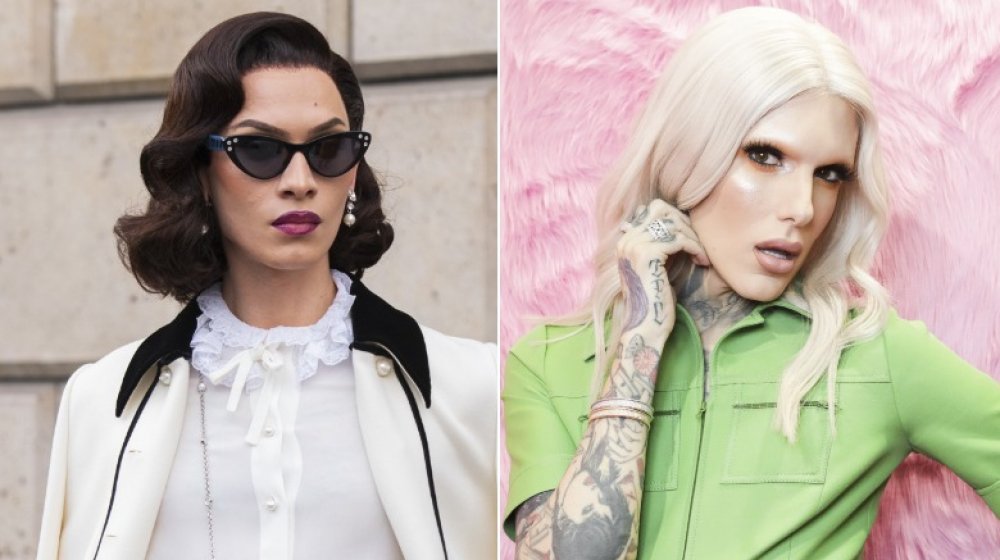 Kirstin Sinclair, Rosdiana Ciaravolo/Getty Images
When it comes to public feuds, internet makeup mogul Jeffree Star has had more than his fair share of blow-out spats. Whether it's the seemingly endless bickering between Star and fellow makeup mavericks James Charles and Tati Westbrook, his beef with Kylie Jenner, or — let's face it — myriad other feuds too numerous to name, the main takeaway is this: when it comes to Jeffree Star's social circle, tread carefully.
To add to Star's reputation as a master of the art of the public feud, he also has a troubling history of allegations of racism, an issue that has come up so often it's become a pattern. It's one that former RuPaul's Drag Race contestant Miss Fame, who has collaborated with Star in the past, could seemingly have no part in anymore, according to a series of tweets the performer posted on their personal account in June 2020.
As Miss Fame (who is gender fluid and uses they/them pronouns) announced to fans and followers on Twitter, the drag artist and fashion model decided to sever all ties with Star. The sudden uncoupling included deleting any and all content that Fame and Star had created together throughout their years-long friendship. So what explanation did Miss Fame give for washing their hands of Star completely? Let's take a look.
Miss Fame severed ties with Jeffree Star over 'toxic' behavior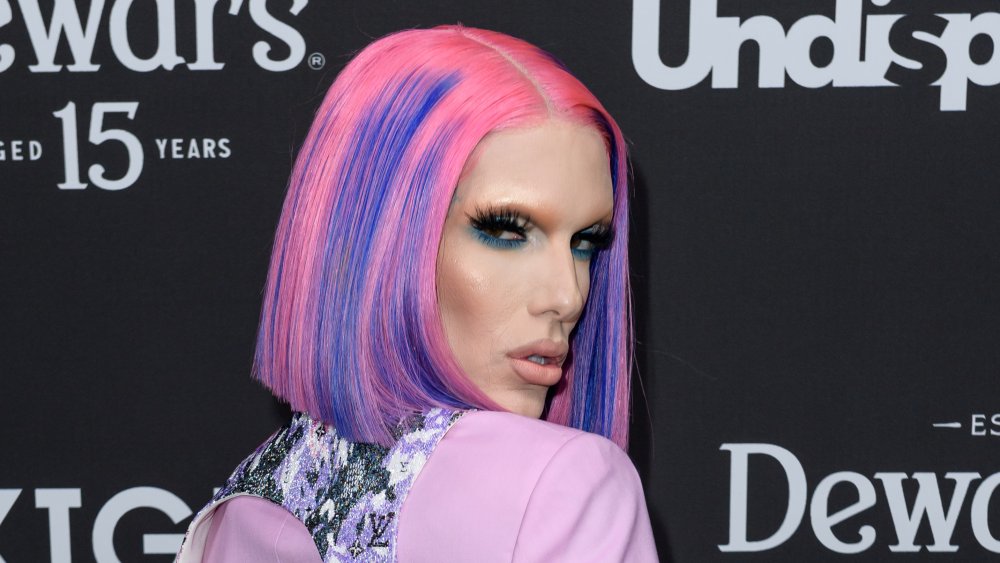 Jason Koerner/Getty Images
As former RuPaul's Drag Race Season 7 contestant Miss Fame explained in a series of tweets in June 2020, their decision to cut ties with Jeffree Star followed what the drag queen described as "repeated toxic [and] racist behavior [with] timely ingenuine [sic] apologies to monetize product sales."
Miss Fame also used the hashtag #BLM, implying that their statement was made in solidarity with the Black Lives Matter movement. At the time the tweets were sent, Black Lives Matter protests across the U.S. were experiencing a resurgence following the deaths of George Floyd, Breonna Taylor, Tony McDade, and others.
According to Vox's July 2020 deep dive, Star has used his platform for racist slurs and verbally attacking women of color. Vox's report also supports Miss Fame's description of Star apologizing for racism to "monetize product sales." The outlet reported that Star's history is "peppered with awful behavior," with each incident followed by apology videos that rack up millions of views. Those apology videos have boosted Star's wealth, which he flaunts with "a fleet of sports cars, luxury clothes, a palace," and "vacations to plush resorts," per Vox.
Miss Fame urged 'silent queens' to speak out against Jeffree Star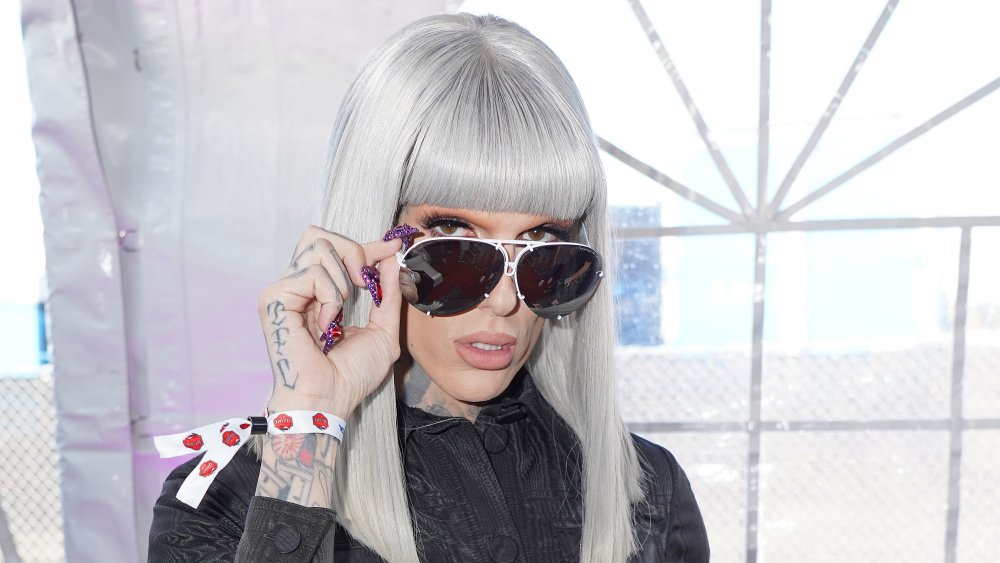 Alexander Tamargo/Getty Images
As ScreenRant noted in their June 2020 breakdown of the Jeffree Star/Miss Fame feud, the former RuPaul's Drag Race contestant didn't limit their public distancing from Star to their own former friendship. It was also a call-to-arms for others, namely other RuPaul alumni, to cut ties as well. In particular, Miss Fame named and tagged performers Trixie Mattel, Alyssa Edwards, Laganja Estranja, among others — presumably all of whom have collaborated with Star at some point, per ScreenRant.
Unfortunately for Miss Fame, their decision to scrub all content involving past work in partnership with Star from their own platforms doesn't erase it in totality. As Miss Fame noted in their Twitter thread in response to one follower, Star has the ability to maintain that content on his own sites and accounts. Without entering into a potential legal battle, it's impossible for Fame to keep Star from using the content for sales or traffic.
Despite Miss Fame's public reckoning, their words haven't seemed to make much of an impact on the makeup mogul. Only weeks later in July 2020, Star came under fire once again for what many decried as using the Black Lives Matter movement as a distractionary tactic in an apology video to fans concerning his feud with James Charles.