Kylie Jenner May Testify About Tyga's Spending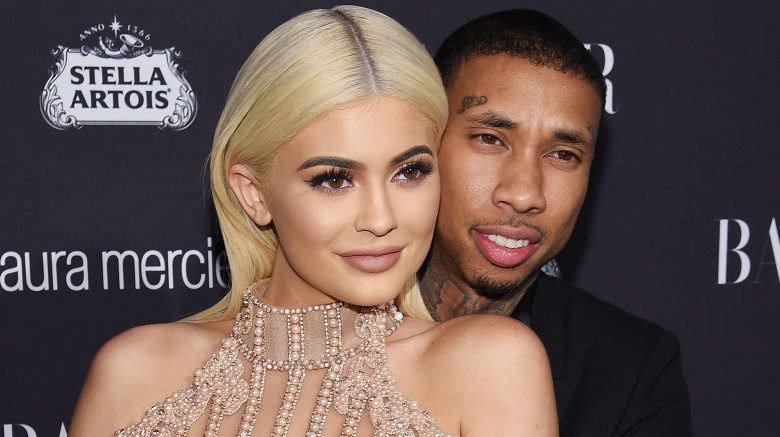 Getty Images
Kylie Jenner is bracing herself to blab about boyfriend Tyga's spending habits.
TMZ reports that Jenner, 19, may have to answer questions about the big-spending rapper's finances, because he owes someone else a whole lot of cash. The reality starlet has been called for a debtor's examination in one of the many cases against Tyga, 26, who allegedly owes a Beverly Hills jeweler $200,000 for a gold watch he purchased in 2013.
Jason Arasheben, the owner of Jason of Beverly Hills, reportedly hired Los Angeles attorneys Danny Abir and Boris Treyzon, the same lawyers that one of Tyga's former landlords used to settle a $480,000 lawsuit against the financially illiterate emcee. It's a smart move on Arasheben's part, because last time Abir and Treyzon got involved, Tyga was issued a bench warrant for failing to appear in court because he was too busy frolicking on a beach vacation with Jenner to be bothered with his own financial or legal matters.
Abir explained to Page Six that a debtor's examination is like a deposition, but the questioning is limited to money matters. This means Jenner will probably be asked about the diamond promise ring he gave her in July 2016, the rock he gave her for Christmas in 2015, and his general spending habits. (You know, like shopping for cars while his current ride gets repossessed; that sort of thing.)
"We're not trying to arrest anyone," Abir told Page Six. "We're accommodating their request for privacy...Jenner has agreed to make herself available for a debtor's examination prior to [Oct. 6, 2016]."
If Jenner doesn't appear, she's subject to a bench warrant for her arrest, as is Tyga if he's a no-show this time around. Here's hoping they're not too busy vacationing from, um, not working.