Trump's Doctor Left A Lot Of Questions Unanswered. Here's What People Want To Know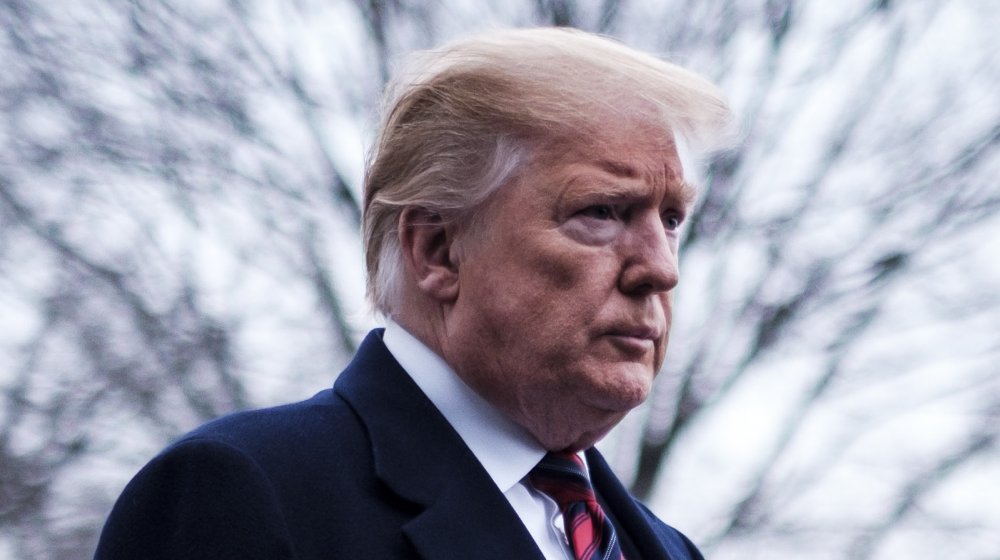 Pete Marovich/Getty Images
President Donald Trump's coronavirus prognosis continues to evolve as the hours and days since his diagnosis pass. The president announced his diagnosis around 1 a.m. ET on October 2, 2020. Since then, he has been admitted to the hospital out of "an abundance of caution," and has begun to show mild COVID-19 symptoms, including a cough, a fever, and fatigue, per the White House.
White House physician Dr. Sean Conley gave the first update on the president's condition around 11 a.m. ET on October 3, where he claimed the president was doing well, per C-SPAN. Right off the bat, some of the details from the press conference were highly contradictory to previous reports, such as the claim that the president was "72 hours into the diagnosis" despite having only received a positive test about 36 hours prior to the press conference, and that the president had been on Remdesivir for "48 hours," despite having been on a flight to New Jersey for a campaign event at that time.
The conference was even more notable for what Dr. Conley did not say, however, as many citizens, both online and in the media, felt that some of their most burning questions were left unanswered.
How serious is Trump's illness, really?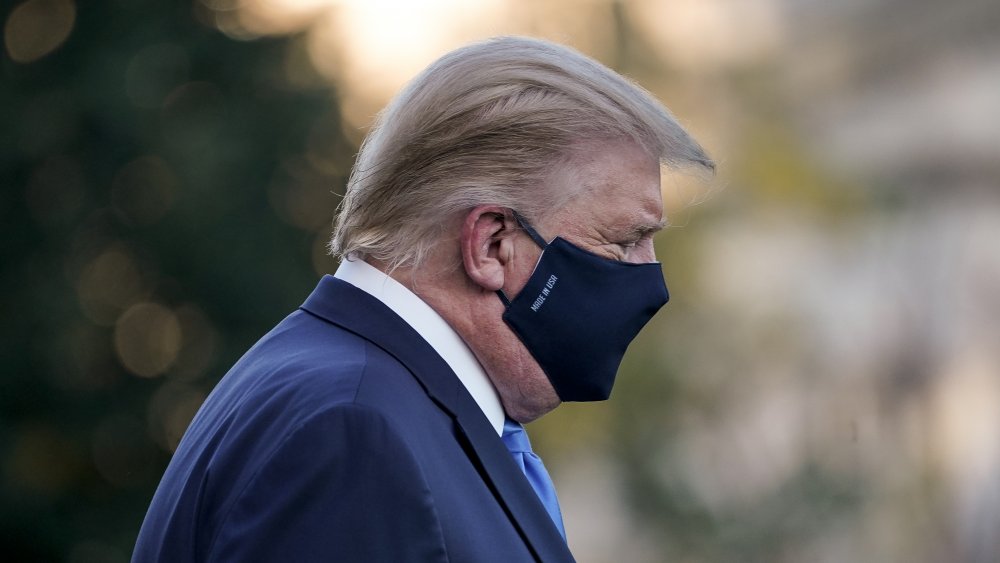 Drew Angerer/Getty Images
Among the questions left unanswered by Dr. Sean Conley's press conference was just how long President Donald Trump would be in the hospital. Dr. Conley told reporters (via Buzzfeed News) that Trump was not on oxygen when he gave the conference, and that "yesterday with the team while we were all here he was not on oxygen," but he avoided answering whether the president had been on oxygen at any point.
Dr. Conley also claimed that the president had been fever-free for the previous 24 hours, which not only contradicted information that had been given the previous day (via Vanity Fair), but he also neglected to say exactly what temperature his fever had reached. The physician also declined to comment on whether the president had sustained any known lung damage so far. Dr. Conley also declined to speculate on what the point of contact was, widely believed to be presidential aide Hope Hicks.
Shortly after Dr. Conley's press conference, Trump issued a very positive tweet about his treatment so far, writing that with the help of his team of doctors, "I am feeling well!" But for many, these unanswered questions remain worrisome.